Palomar Medical Technologies (PMTI) "Revisiting a Stock Pick"
Hello Friends! Thanks so much for stopping by and visiting my blog, Stock Picks Bob's Advice! As always, please remember to consult with your professional investment advisors prior to making any investment decisions based on information on this website.
I was looking through the list of top % gainers on the NASDAQ and came across an old favorite of mine, Palomar Medical Technologies, which, as I write, is trading at $55.67, up $5.61 or 11.23% on the day. I do not currently own any shares nor do I have any options on this stock.
I first wrote up Palomar on Stock Picks Bob's Advice on June 15, 2004, when Palomar was trading at $14.83. With today's price of $55.67, this represents an appreciation of $40.84 or 275.4% since posting. On January 9, 2006, I "revisited" this stock when it was trading at $39.05. Since that time, less than a year ago, this stock has appreciated another $16.62 or 42.6%!
Let's take another quick look at this stock and see if it still deserves a spot on the blog!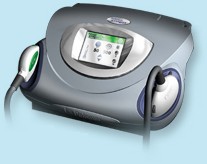 What does this company do?
According to the Yahoo "Profile" on Palomar, the company

"...engages in the research, development, manufacture, marketing, sale, and distribution of light-based products for medical and cosmetic treatments. It offers products for hair removal; non invasive treatment of facial, leg veins, and other benign vascular lesions, such as rosacea, spider veins, port wine stains, and hemangiomas; removal of benign pigmented lesions, such as age and sun spots; tattoo removal; acne treatment; wrinkle removal; Pseudofolliculitis Barbae or PFB treatment; treatment of red pigmentation in hypertrophic and keloid scars; treatment of verrucae, skin tags, and seborrheic keratosis; deep tissue heating for relief of muscle and joint pain; and other skin treatments."
Was there any news to explain today's move?
According to a news story, the company received FDA approval to market an over-the-counter device for hair removal for home use. Apparently, with this approval, it is anticipated that this will greatly expand the potential sales of Palomar's products.
How did they do in the latest quarterly report?
On October 26, 2006, Palomar (PMTI) reported 3rd quarter 2006 financial results. Revenue for the quarter ended September 30, 2006, came in at $28 million, up over 40% from $19.3 million in the third quarter of 2005. Net income came in at $8.4 million or $.41/share, up sharply as well from the $4.6 million or $.24/diluted share the prior year.
And longer-term results?
Reviewing the Morningstar.com "5-Yr Restated" financials for PMTI, we can see a very pretty picture of strongly growing revenue, with $17 million in 2001, increasing to $76.2 million in 2005 and $109 million in the trailing twelve months (TTM).

Earnings, which were at a negative $(.54)/share in 2001, improved to break-even in 2002 then up to $.91/share in 2005 and $1.86 in the TTM.

The company has been increasing its shares outstanding from 10 million shares in 2001 to 18 million in the TTM. This 80% increase in shares has been accompanied by a more than 300% increase in both revenue in earnings, so it hasn't been a big problem for stockholders from my perspective.

Free cash flow has also been improving nicely with $1 million in 2003, growing to $11 million in 2004, $20 million in 2005, and $34 million in the TTM.

Per Morningstar.com, the balance sheet is pristine with $81.2 million in cash and $28.4 million in other current assets. This $109.6 million in current assets, when compared to the $20.4 million in current liabilities yields a current ratio over 5! The company has no long-term liabilities reported!
What about some valuation numbers?
According to the information on Yahoo "Key Statistics" on PMTI, the company is a mid cap stock with a market capitalization of $988.42 million. The trailing p/e is a tad rich at 29.83, and peculiarly (is this an old estimate?) the forward p/e (fye 31-Dec-07) is estimated at 32.44. In any case, analysts are not expecting the company to actually be shrinking its earnings as the "5 yr expected" PEG is reported at 0.73, making the p/e seem quite reasonable considering the expected growth in earnings.

Looking at the Fidelity.com eresearch website, we find that the Price/Sales (TTM) works out to 8.00, with an industry average of 30.83. This still puts it at the 87th percentile in its industry. The company is quite profitable with a Return on Equity (ROE) (TTM) of 53.06% compared to an industry average of 33.01%, putting it at the 91st percentile in this regard in its group.

Finishing up with Yahoo, we find that there are 17.68 million shares outstanding with 16.56 million that float. Of those that float, 31.90% are out short (!) representing 5.28 million shares or 11.6 trading days of volume. Using my "3 day rule" of short interest, this appears quite significant. And indeed, with today's announcement, we may have found the short-sellers scrambling to cover their bets against the company and maybe, they are finding that shares are tough to locate to buy! In any case, the sharp rise in stock price may well put additional pressure on the remaining shorts.

The company does not pay a dividend. The last stock split reported on Yahoo was a reverse 1:7 stock split back in May, 1999.
What about the Chart?
Taking a look at the "Point and Figure" chart on PMTI from StockCharts.com, we can see a gorgeous graph with a steady appreciation in stock price from $11.50, in June, 2004, to its current level around $58. There is no appreciable weakness, and in fact, the rate of the rise, does not appear to make the stock appear technically 'over-extended' imho. I have written in my stock pick prices and dates on the chart for your review as well!
Summary: What do I think?
Well I wish I had mortgaged my house and borrowed from my credit cards and every relative I had to buy shares when I first wrote up this stock! Anyhow, the stock made a nice move on what may well be quite significant news of an over-the-counter sale of its appliances. The latest quarter was beautiful, the Morningstar.com report is gorgeous, and the balance-sheet is amazing! (Am I in love or what?) The chart looks great and valuation appears reasonable with a PEG under 1.0 and a Return on Equity near the top of its group. This is the kind of stock I would be buying today if I had permission as I call it. Meanwhile, I shall be keeping it in my "vocabulary" of investable stocks!
Thanks so much for visiting! If you have any comments or questions, please feel free to leave them on the blog or email me at bobsadviceforstocks@lycos.com. Also, please feel free to visit my Stock Picks Podcast Website, where I talk about many of the same stocks I write about on the blog!
Have a great week investing everyone!
Bob