BobsAdvice on Covestor and SocialPicks

I was invited earlier today to participate in Covestor. This is a third party website that verifies actual brokerage accounts and holding. Even though I already share with you my actual holdings, I believe this is an opportunity for verification of what I purport to be my holdings, trades, and performance. I am not sure how this will work out but you are willing to visit and explore my account on Covestor. I hope this is useful and will be of interest to my readers as well.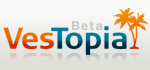 There was a great article by David Jackson on Seeking Alpha about Covestor and VesTopia. These are both what are called peer to peer investment sites. VesTopia is a bit more selective, and I haven't been invited to participate there. In fact, everyone is welcome to join in the Covestor website. So check it out. Meanwhile, if you are interested in another website where my 'picks' are judged and evaluated by a third party, you may have noticed the link to SocialPicks on my blog.

You can view a summary and review and ranking of my stock picking activity on my homepage on SocialPicks. I hope all of this is helpful to all of you. I am not sure my activity is worth all of this attention, but these third party websites help me find out how things are working and let you know how both my actual stock selections and purchases are working out.
Let's see how this works long-term!
If you have any comments or questions, like always please feel free to leave them on the blog or email me at bobsadviceforstocks@lycos.com! Have a great week trading everyone.
Bob
Posted by bobsadviceforstocks at 7:27 PM CDT |
Post Comment
|
Permalink
Updated: Tuesday, 12 June 2007 7:51 PM CDT