April 13, 2005 LoJack (LOJN)
Hello Friends! Thanks so much for stopping by and visiting my blog,
Stock Picks Bob's Advice
. As always, please remember that I am an amateur investor, so please consult with your professional investment advisors prior to making any investment decisions based on information on this website.
It wasn't a very good day in the market today. Yesterday, we saw a big swing from negative to positive territory and today things stayed weak with the Dow down about 1% and the NASDAQ down about 1.5%. However, it is still possible to look at stocks and find candidates for investment.

For any of you who might be new to my strategy, my first place in identifying a possible investment candidate is to scan the
list of top % gainers on the NASDAQ
. I prefer to stay with stocks over $10, and LoJack (LOJN) came to my attention. I do NOT own any shares of LOJN nor do I have any options.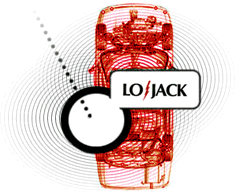 LOJN closed at $13.94, up $.94 or 7.23% on the day. According to the
Yahoo "Profile" on LOJN
, LoJack "...is a provider of technology products and services for tracking and recovering mobile assets." LoJack is used to recover cars that have been stolen, in other words :).
My next step in reviewing a stock is to check the latest quarterly report. I am looking for increasing revenue AND earnings. On March 3, 2005, LOJN
reported 4th quarter 2004 results
. Revenue for the quarter ended December 31, 2004, increased by 20% to $39.6 million compared to $33.0 million the prior year. Net income jumped by 26% to $3.1 million or $.18/diluted share, up from net income of $2.5 million or $.16/diluted share for the same quarter the prior year.
How about "longer-term"? In other words, is this just an atypical quarter, or has this company demonstrated consistent performance the past five years?
For this examination, I have been using Morningstar.com and in particular, the
"5-Yr Restated" financial statement on Morningstar
. Here we can see that revenue growth has been steady, increasing from $83 million in 1999 to $139 million in the trailing twelve months (TTM).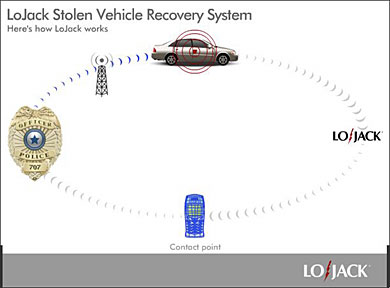 Earnings, however, have NOT been as consistent, dropping from $.57/share in 1999 to $.12/share in 2002, before turning around and increasing steadily to $.62/share in the trailing twelve months.
Next thing I like to examine is "free cash flow", which again is on the same Morningstar page. Here we can see positive $8 million dropping to a negative $(1) million in 2002, but increasing to $6 million in the TTM.
The balance sheet, right under the free cash flow section shows $13.1 million in cash and $47.4 million in other current assets, plenty to cover both the $24 million in current liabilities and the $17.7 million in long-term liabilities combined...with assets left over. This looks just fine with current assets handily exceeding current liabilities.
What about "valuation"? Looking at
"Key Statistics" from Yahoo
, we can see that this is a small cap stock with a market capitalization of only $231.9 million. The trailing p/e isn't bad at 21.95, and the forward p/e (fye 31-Dec-06) is nicer at 15.66. There is no calculated PEG.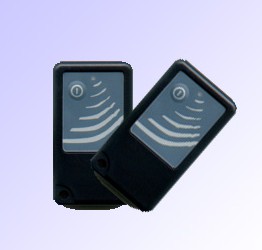 The Price/Sales ratio is 1.48. Using the
Paul Sturm approach to Price/Sales ratios
, and utilizing my
Fidelity.com
research to get competitor P/S ratios, Fidelity has LoJack with a Price/Sales ratio of 1.5. This is comparable to a P/S ratio of 1.3 with Armor Holdings, 0.9 for Checkpoint Systems, 0.4 at Brink's, 0.4 at Compudyne and 1.5 for Integrated Alarm Svcs. Thus, it is not the cheapest in the group!
LOJN has 16.59 million shares outstanding with 16.10 million of them that "float". Currently there are 81,000 shares out short representing 0.50% of the float or only 0.587 trading days of volume as of 3/8/05. This is not much of a factor imho.
Yahoo does not show any cash dividend and no stock dividends are reported either.
What about "technicals"? That is, how does the price chart look? For my reviews, I like to look at
"Point & Figure" charts
which I believe help show the overall forces both bullish and bearish driving a stock price. For LOJN, the
Stockcharts.com Point & Figure chart
shows a weak stock price between June, 2000, when the stock was trading at $12.00/share until August, 2002, when the stock had declined all of the way to $3.50/share and actually appears to have hit this level three times (a "triple bottom"), and the stock subsequently recovered throughout 2003 and 2004 until its current price, closing just under $14/share.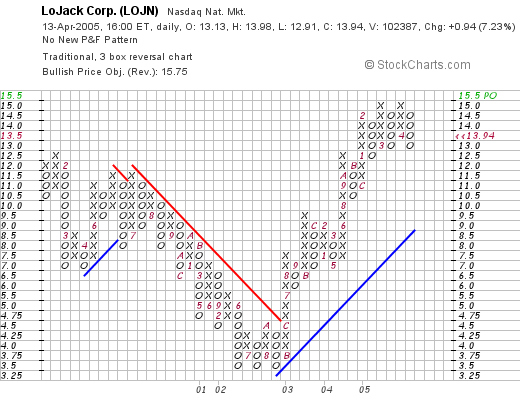 So what do I think? Well actually, I think the stock is very interesting. I am not in the market to purchase any shares, but I am always on the "look-out" for interesting candidates so that when I am "eligible" to buy, I may recognize a stock that I have reviewed previously.

In summary, the stock made a nice move higher today in a very weak market. The last quarter was solid, the last five years has seen steady revenue growth. Earnings have been more erratic, but have been moving higher the last few years. The company is generating free cash and the balance sheet looks nice. Valuation issues look fine, however, in its group of security companies, this stock is a relatively pricey pick among its peers. Finally, the chart looks solid for the last few years. In fact, if I were buying a stock, well it might just be this one!

Thanks again for stopping by! If you have any questions, comments, or words of encouragement, please feel free to leave your messages right here on the blog or email me at bobsadviceforstocks@lycos.com.

Bob