"Revisiting a Stock Pick" Varian Medical Systems (VAR)
Hello Friends! Thanks so much for stopping by and visiting my blog,
Stock Picks Bob's Advice
. As always, PLEASE remember that I am an AMATEUR investor, so that means you need to check with a PROFESSIONAL investment advisor prior to making any decisions based on information on this website. I CANNOT be responsible for any of your trading activity, and shall not ask for any portion of your gains, nor be responsible for any part of your losses incurred using ANY trading method!

Looking through the
list of top % gainers on the NYSE today
, I saw that an old pick of mine, Varian Medical Systems (VAR) had made the list, closing at $35.10, up $1.38 on the day or 4.09%. I do not own any shares nor do I own any options on this company.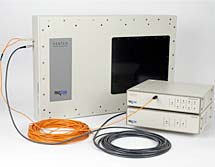 I first
listed VAR on Stock Picks on 10/20/03
, when it was trading at $60.78. VAR had a 2:1 split 8/2/04, making my effective stock pick price $30.39.
According to the
Yahoo "Profile" on Varian
, the company "...is engaged in designing and manufacturing advanced equipment and software solutions for treating cancer with radiation, as well as cost-effective x-ray tubes for original equipment manufacturers, replacement x-ray tubes and flat-panel digital subsystems for imaging in medical, scientific and industrial applications."
On April 27, 2005, VAR
reported 2nd quarter 2005 results
. Revenues came in at $351 million, up 9% from the prior year same quarter. Net earnings were $54 million or $.39/diluted share up from $44 million or $.31/diluted share the prior year. In addition, the company reported a strong $395 million of net orders for the quarter, up 13% from last year. The backlog of orders stood at $1.05 billion, up 20% from the prior year!
To top off a great earnings report, the company raised guidance in earnings for fiscal 2005, to a 26% increase expected. Revenue for 2005 should rise 13% over 2004 totals. Subsequent quarter results were also raised with earnings and diluted eps to rise about 20% and revenue to grow by 14%. This was a bullish call and the stock responded!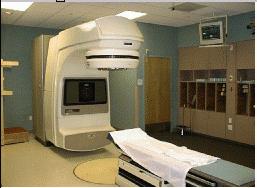 How about "longer-term"? Taking a look at the
"5-Yr Restated" financials on Morningstar.com
, we can see the beautiful 'ramp-up' of revenue with the series of violet bars growing with time on the chart, from $0.7 billion in 2000 to $1.2 billion in the trailing twelve months (TTM).
Earnings, except for a slight dip from $.41/share in 200 to $.40/share in 2001, have been steadily growing: $.67 in 2002, $.92 in 2003 and $1.18 in 2004.
Free cash flow has been positive and growing from $130 million in 2002 to $210 million in 2004.
The balance sheet is also solid with $351.9 million in cash and $533.2 million in other current assets, easily covering the $461.3 million in current liabilities AND the $95.1 million in long-term liabilities with about $300 million left over!
What about some "valuation" numbers on this stock? Looking at
Yahoo "Key Statistics" for VAR
, we can see that this is a large cap stock with a market capitalization of 4.69 Billion. The trailing p/e isn't bad at 26.08, and the forward p/e is also reasonable (fye 1-Oct-06) at 20.77 (imho). Thus the PEG (5 Yr Estimated) is 1.46.
Yahoo shows the Price/Sales ratio at 3.47. Seemingly high, I have started thinking about
Paul Sturm from SmartMoney.com on Price/Sales ratios
. Instead of looking at them in absolute terms, it is helpful to view valuation in the context of a stock's relative P/S ratio in its industry group.
VAR is in the "Medical Appliances/Equipment" group (per Fidelity), and other stocks in the group have mostly higher Price/Sales ratios: Medtronic (MDT) at 6.3, Zimmer Holdings (ZMH) at 6.3, St. Jude (STJ) at 5.7, Biomet (BMET) at 5.2, and Edwards Life Sciences (EW)(the only stock in this group with a lower price/sales) at 2.9. Thus, by this parameter, VAR looks reasonably valued!
Some other facts from the Yahoo site include the number of shares: 133.56 million, with 132.90 million shares that float. Currently, as of 4/8/05 there are 5.12 million shares out short, representing 3.85% of the float or 4.986 trading days of volume. I have personally been arbitrarily using 3 days as a level of significance, and this stock thus has a significant number of shares out short, which, with the bullish earnings report, adds some buying support for the stock.
No cash dividend is paid, and as I noted above, the last stock split was a 2:1 split in August, 2004.
How about the chart? Taking a look at the
Stockcharts.com "Point & Figure" chart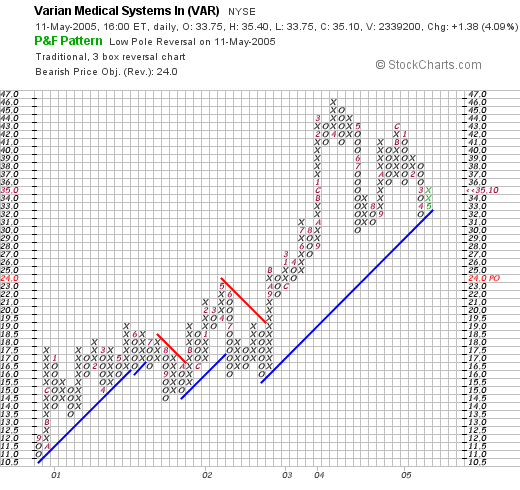 we can see that this stock has generally been quite strong, especially between August, 2000, when it was trading at $11, until late 2002 when it rose to $19.50/share. After that point, the stock soared to a high of $46/share in April, 2004, consolidating throught the last 12 months to its current level of $35.10. Overall, the stock is holding its support line, does NOT appear to be over-extended, and appears strong to me!

What do I think? Well, if I could buy a stock today, this one would probably be high on my list. The stock showed strong price action today, had a great earnings report recently, raised guidance at the same time, has shown consistent earnings and revenue growth, generates growing amounts of free cash flow, and has a solid balance sheet. Valuation-wise, the p/e doesn't look bad, and the Price/Sales ratio makes it relatively cheap within its group. And finally, the chart looks just fine to me!

Thanks again for stopping by! If you have any questions, comments, or words of encouragement, please feel free to post them right here on the blog or email me at bobsadviceforstocks@lycos.com.

Bob