"Revisiting a Stock Pick" Diagnostic Products (DP)
Hello Friends! Thanks so much for stopping by and visiting my blog,
Stock Picks Bob's Advice
. As always, please remember that I am an amateur investor so please consult with your professional investment advisors prior to making any investment decisions based on information on this website.

Looking through the
list of top % gainers on the NYSE today
, I came across Diagnostic Products (DP) which closed at $56.05, up $8.05 or 16.77% on the day! I do not own any shares of DP nor do I own any options.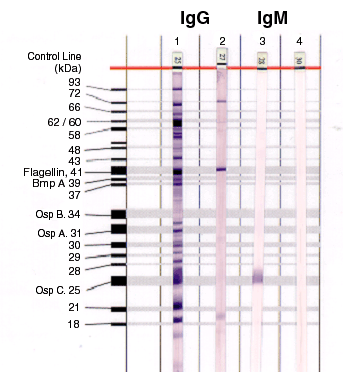 I first
posted Diagnostic Products (DP) on Stock Picks
on October 18, 2004, almost one year ago when it was trading at $42.18. The stock is now up $13.87 or 32.9% since posting!
According to the
Yahoo "Profile"
, Diagnostic Products "...engages in the development, manufacture, and marketing of immuno-diagnostic systems and immunochemistry kits worldwide, which are used in hospital, and reference and physicians' office laboratories, as well as in veterinary, forensic, and research facilities."
What drove the stock higher today was the Company announcement of
2nd quarter 2005 results
. Sales jumped 14% to $125.5 million from $110.5 million last year. Earnings came in at $20.9 million or $.69/diluted share up 12% from $18.6 million or $.62/diluted share in the same quarter in 2004. This quarter came in $.03 ahead of estimates and the street responded by bidding up the price of the stock!
Taking another look at the
"5-Yr Restated" financials on Morningstar.com
reveals a steady revenue growth picture from $247.9 million in 2000 to $450.0 million in the trailing twelve months (TTM).
Earnings have also grown steadily (except for a small dip in 2004) from $1.00 in 2000 to $2.08 in the TTM.
Free cash flow has been positive with $25 million reported in 2002, and $24 million reported in the TTM.
The balance sheet looks solid with $81.1 million in cash and $205.9 million in other current assets, plenty to cover both the $68.1 million in current liabilities and the $19.3 million in long-term liabilities approximately three times over.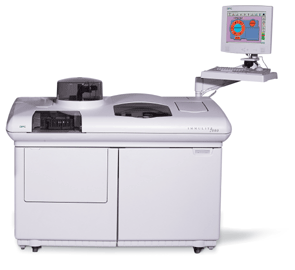 For some numbers on this stock, we can review the
Yahoo "Key Statistics" on DP
show that this company is a mid cap stock (under $3 billion in market cap and over $500 million), with a market capitalization of $1.64 billion. The trailing P/E is 26.90 with a forward P/E of 18.75 (fye 31-Dec-06). Thus, the (5 yr estimated) PEG works out to a bit over 1.0 at 1.23.
Looking at the Price/Sales ratio in the context of its industry group of "Diagnostic Substances" (per Fidelity.com), we can see that DP is very reasonable sporting a Price/Sales ratio of 3.1. At the top of the group is Human Genome Sciences (HGSI) with a P/S ratio of 579.5, Nuvelo (NUVO) at 227.4, QLT (QLTI) at 4.2, Biosite (BSTE) at 4 followed by Diagnostic Products (DP) at 3.1, and Dade Behring (DADE) at 1.9. Thus, from the measure of valuation, the stock looks cheap.
Other statistics from Yahoo show the company with 29.31 million shares outstanding with 21.7 million shares out short. This represents 4.1% of the float or 5.1 trading days of volume. This is somewhat significant relative to my own 3.0 trading days of volume for a short-ratio to be "significant" imho. The company does pay a small dividend of $.27 yielding 0.56%, and the last stock split was a 2:1 split in June, 1989.
Looking at a
"Point & Figure" chart from Stockcharts.com
: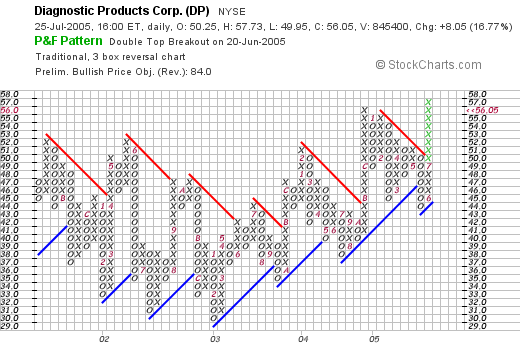 We can see that the stock was trading fairly weakly between October, 2001, when it peaked at around $52, bottoming at $30 in February, 2003, and has been trading steadily higher in a steplike fashion since that time to its current move to $57 today. The stock looks strong yet not overextended imho.

So what do I think? Well, the latest quarter looked nice, and did beat expectations. The revenue has grown steadily the past five years, however earnings have been relatively stagnant the past couple of years and it is nice to see them picking up once again. The company even pays a small dividend, the free cash flow is steady and balance sheet looks great.

Valuation-wise, the P/E is moderate with a PEG just over 1.0. The Price/Sales is very reasonable within its group and the chart looks solid and not overextended. Of course I am not in the market to buy anything, but this is a great stock to consider!

Thanks so much for stopping by and visiting! If you have any questions or comments, please feel free to email me at bobsadviceforstocks@lycos.com.

Bob