"Looking Back One Year" A review of stock picks from the week of July 5, 2004
Hello Friends! Thanks so much for stopping by and visiting my blog,
Stock Picks Bob's Advice
. As always, please remember that I am an amateur investor so please remember to consult with your professional investment advisors prior to making any investment decisions based on information on this website.
Before going into my weekly review of past picks, I wanted again to take this time to share with you some of my own memories of places and things that have made New Orleans special to me and special to all of America! I lived three years in New Orleans and now have family that has homes under water, lives disrupted, and finances in disarray. This story is repeated over and over. Everyone in my family is safe. That cannot be said for other families; some are still trapped in the City.
But this entry is not about mourning New Orleans but of celebrating the City that shall rise again on the banks of the Missippi sandwiched (or should I say Muffaletta'ed) between the "Big Muddy" and Lake Pontchartrain.
In fact, as I write, my wife is preparing to have some friends over for Muffaletta sandwiches. The best place to have one of these, and to be sure to visit once it is open again, is
Central Grocery
, right in the heart of the French Quarter.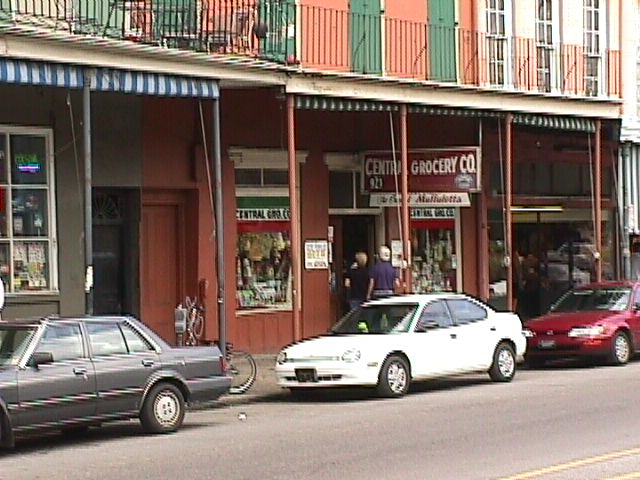 With a wonderful array of delicacies, this is a place not to be missed! An Italian delicatessen with an array of foods, sausages, and desserts, but especially the famous Muffaletta Sandwich!

O.K., before I get everyone hungry, let's get back to stocks for a bit!



As you probably know, if you are a new reader, I like to pick stocks on this blog :). But in order to know if what I write is actually successful, there needs to be some sort of analysis of what was discussed and how they actually turned out. The stocks discussed are mostly investments that I do not own. However, my own Trading Portfolio, that I do discuss, and have links to on the side of the blog, comes from the list of stocks that I have written up on the blog. I try very hard to let you know when I actually purchase or sell anything in the trading portfolio, and I do this with the entries titled "Trading Transparency". I am trying to keep my own personal trading account and activity as "transparent" as possible to you, the reader!

In my actual trading account I employ a variety of trading "rules" that I have discussed over and over on this blog. Basically, I sell my losers quickly if they hit an 8% loss (or exceed it), and sell my winning investments slowly at different % gain targets. For this review, however, I am assuming a "buy and hold" strategy, which will yield results that might be better or worse than what actually happens when I personally purchase stocks.



On July 6, 2004, I posted Cal-Maine Foods (CALM) on Stock Picks at a price of $15.09. CALM closed at $6.79 on 9/2/05 for a loss of $(8.30) or (55)%. This stock is possibly (?) a victim of the collapse of the low-carb dieting craze when everyone was eating loads of eggs (?).



On August 1, 2005, Cal-Maine (CALM) reported 4th quarter 2005 results. Revenue dropped from $142.4 million last year to $81.5 million this year fourth quarter. Net loss was $(6.6) million or $(.28)/diluted share as compared to $17.2 million or $.70/diluted share in the same quarter last year. As pointed out by the company:
"Beginning in the summer of 2003, the egg industry experienced very strong demand. This demand was related to the high-protein, low-carb diets that were very popular at the time. This strong demand, combined with moderate supply, resulted in record high egg prices for approximately 15 months. However, In the early fall of 2004, this demand trend related to the popular diets faded dramatically. In the meantime, the egg industry had geared up to produce more eggs to meet the strong demand. As a result, during the past nine to 12 months, our industry has experienced an oversupply of eggs resulting in lower prices and losses for the egg industry.

On July 8, 2004, I
posted Anika Therapeutics (ANIK) on Stock Picks
at a price of $16.01. ANIK closed on 9/2/05 at $13.40 for a loss of $(2.61) or (16.3)%.

On July 27, 2005, Anika
announced 2nd quarter 2005 earnings
. Total revenue for the quarter ended June 30, 2005, came in at $7.02 million, a 12.1% increase over $6.26 million in the same quarter the prior year. Net income worked out to $1.3 million or $.12/diluted share, up from $765,000 or $.07/diluted share in the same quarter last year.

Finally, on July 9, 2004, I
picked Johnson Controld (JCI) for Stock Picks
at a price of $53.24. JCI closed at $59.70 on 9/2/05 for a gain of $6.46 or 12.1%.

On July 21, 2005, JCI
reported 3rd quarter 2005 results
. For the quarter ended June 30, 2005, sales increased 9% to $7.1 billion from $6.5 billion in the same quarter in 2004. Net income came in at $254.7 million up from $222.2 million, or $1.31/diluted share, up from $1.08/diluted share last year.
So how did we do? Well not very well! In fact, of the three stock picks, two declined and one had a gain for a performance amounting to an average loss of (19.7)% for the period.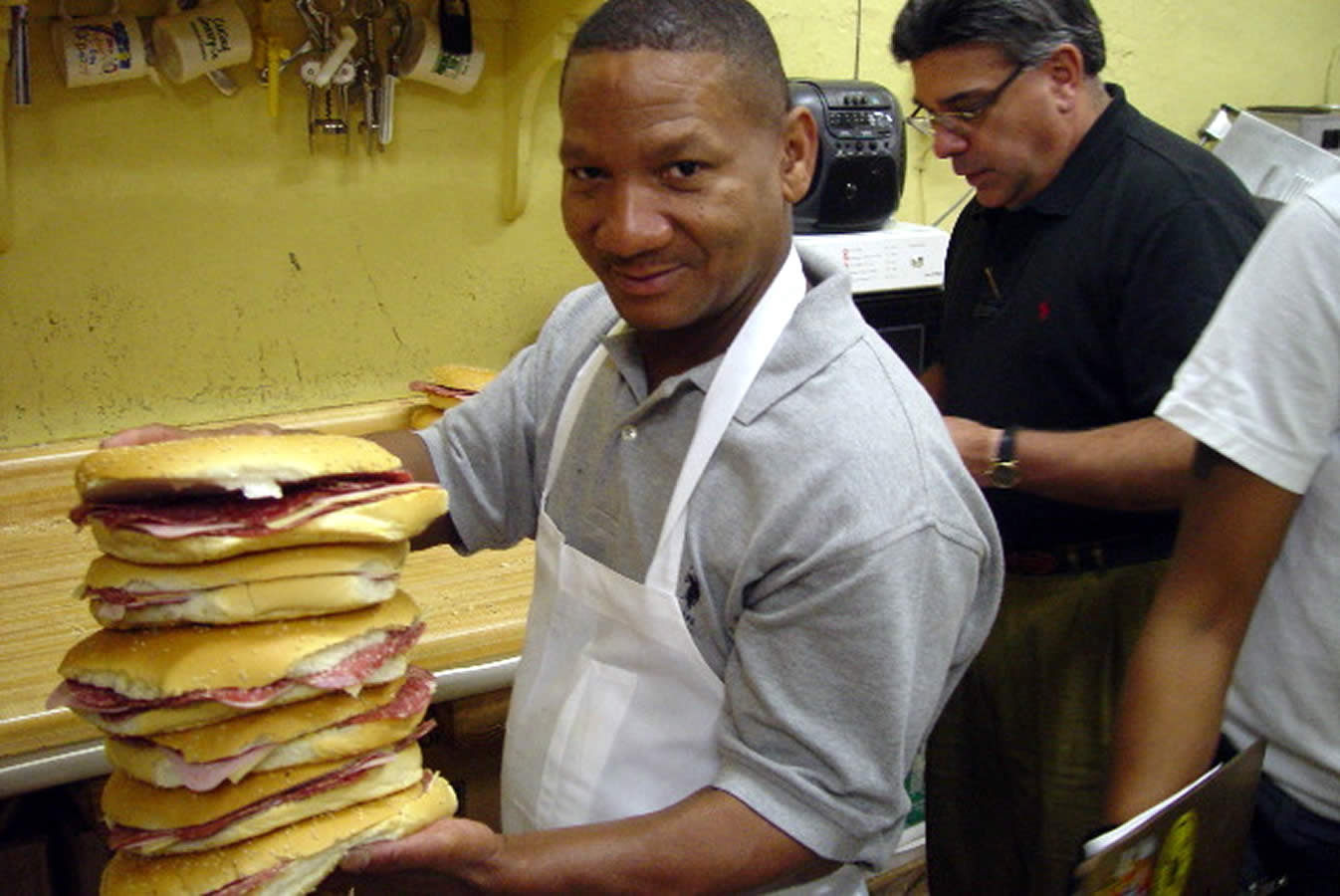 Muffalettas at Central Grocery.

By the way, my friends all came over this afternoon, we made some Hurricanes from an old Pat O'Brien's Hurricane mix, ate some bread pudding, listened to some Cajun music, and reminisced.

Sometimes having a bad week in the stock market isn't the worst thing in the world. May all of your prayers and your contributions be directed towards the victims of Katrina! Have a great week trading everyone.

Bob




Posted by bobsadviceforstocks at 1:13 PM CDT |
Post Comment
|
Permalink
Updated: Monday, 5 September 2005 8:29 PM CDT