"Weekend Trading Portfolio Analysis" Coach (COH)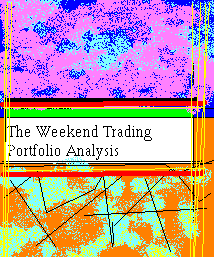 Hello Friends! Thanks so much for stopping by and visiting my blog,
Stock Picks Bob's Advice
. As always, please remember that I am an amateur investor, so please remember to consult with your professional investment advisors prior to making any investment decisions based on information on this website.
It is hard to believe that it is the weekend already, but there you have it! About a month ago, believing it would help me to better keep track of my own actual investments and also help you understand better what I am actually purchasing, I started reviewing my actual holdings in my Trading Account. I currently have 25 positions in that account, and I have been going alphabetically down the list, reviewing the stock and reviewing my trading history. Last week
reviewed CalDive (CDIS)
. Next alphabetically in my portfolio is Coach (COH).

Coach (COH) is one of the top performer in my entire portfolio! On February 28, 2003, I purchased 200 shares of Coach at $33.25/share. Since that time, Coach had a 2:1 split on 10/2/03, and another 2:1 split on 4/5/05. Thus, adjusting for the stock splits, my purchase of Coach was at $8.31.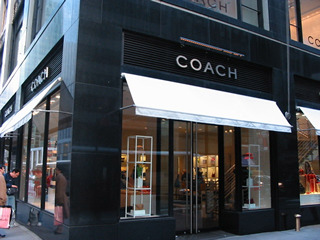 As you may know if you read my blog, I have what I would have to call an idiosyncratic approach to owning stocks! I like to sell portions of my stocks slowly as they rise in price, leaving most of my "principle" intact, and sell quickly on the downside. My current strategy calls for selling 1/4 of my remaining holdings at the following sale points: 30, 60, 90, and 120%; 180, 240, 300, and 360%; 450%, 540%, etc.
I have sold shares of COH seven times, with my last sale on 6/16/05 when I sold 34 of my remaining 136 shares at a price of $33.01 representing a gain of $24.70 or 297.2% (approximately at my 300% gain goal.) Since 2/25/03, my total proceeds from my small sales of Coach have totalled $11,162.61...all from my original purchase of $6,650 worth of Coach stock!
Since I only sell 1/4 of my remaining shares at each of these targeted prices, I still own 102 shares of Coach (COH) which closed at $31.360 on 9/30/05. This represents a gain of $23.05 or 277.4% over my initial purchase price.
So when would I sell next? Well, since I have hit the 300% gain point, my next goal on the upside would be at the 360% point or $38.23 or if the stock declines, having sold shares at the 300% level, I would sell when I hit 50% of that gain going lower, that is when the stock hit the 150% gain point or $20.78, in which case I would be unloading all of my remaining shares.
Well back to the stock!
According to the
Yahoo "Profile" on Coach
, the company "...engages in the design and marketing of American classic accessories in the United States and worldwide. Its primary product offerings include handbags, women's and men's small leather goods, business cases, weekend and travel accessories, outerwear, and related accessories."
On August 2, 2005, Coach
reported 4th quarter 2005 results
. During the fourth quarter ended July 2, 2005, net sales grew 24% to $419 million. Net income increased 49% to $98 million or $.25/diluted share, up from $66 million or $.17/diluted share beating consensus of $.24/share for the quarter. Coach also went ahead and raised guidance for fiscal 2006 to sales of nearly $2.1 billion, a 22% increase over 2005. Earnings guidance was also lifted to at least $1.24, ahead of previous estimates of $1.21. All-in-all a solid report!
How about the latest Morningstar? Looking at the
"5-Yr Restated" financials
, we can see the still-uninterrupted growth in revenue from $.6 billion to $1.7 billion in 2005.
Earnings have increased steadily from $.24/share in 2002 to $1.00 in 2005. Free cash flow has grown smarly from $165 million in 2003 to $450 million in 2005. The balance sheet is still solid with $383.1 million showing, more than enough to pay off both the current liabilities of $265.8 million and the long-term liabilities of $48.6 million combined! In addition, COH reports $326.3 million in
other
current assets!
How about the chart? Looking at the
Stockcharts.com "Point & Figure" chart on COH
: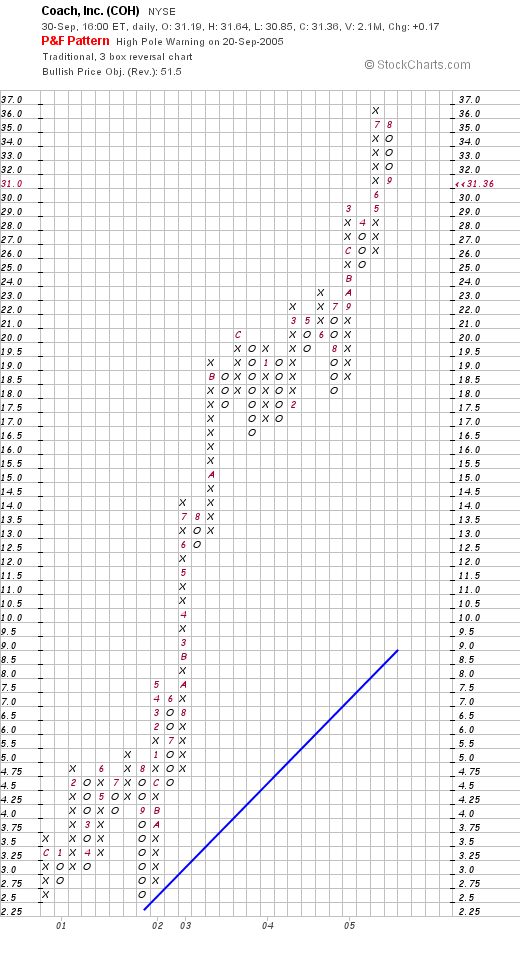 We can see an absolutely fabulous chart as the stock moves strongly higher. If anything, the stock price may be getting ahead of itself (?) with the stock climbing rapidly above the "support line".

What about valuation? Looking at Yahoo "Key Statistics" on Coach, we can see that the stock is a large cap stock with a market capitalization of $11.92 billion. The trailing p/e is a bit rich at 31.49, but the forward p/e (fye 02-Jul-07) is a bit better at 21.33. With the strong growth anticipated, the PEG really isn't that bad at 1.11.

Using Fidelity.com eresearch, we can see how expensive this stock really is! In fact, in the "Textile-Apparel Footwear/accessories" industrial group, Coach tops out the other companies with a price/sales ratio of 7.1. This is followed by Nike (NKE) at 1.6, Timberland (TBL) at 1.5, Wolverine (WWW) at 1.2, and Reebok (RBK) at 0.9. Quite frankly, I am a bit leary of this particular analysis on Fidelity, as all of the other companies are shoe companies (except maybe Nike), and I am not sure how useful this particular comparison is. But the stock is certainly not any screaming bargain with this price/sales ratio of over 7.0.

So what do I think? Well, COH has certainly been a great stock for me. Since I actually owned it back in early 2003, I believe my early sales were a bit more than 25% sales, leaving me a smaller position than my original purchase.

Please remember that past performance is NOT any kind of guarantee of future performance. In fact, that is exactly why I sell portions of my stocks as they appreciate!

Thanks again for stopping by! If you have any comments or questions, please feel free to leave them right here on the blog or email me at bobsadviceforstocks@lycos.com.

Bob