October 4, 2005 IRIS International (IRIS)
Hello Friends! Thanks so much for stopping by and visiting my blog,
Stock Picks Bob's Advice
. As always, please remember that I am an amateur investor, so please remember to consult with your professional investment advisors prior to making any investment decisions based on information on this website.
Looking through the
list of top % gainers on the NASDAQ
today, I came across IRIS International (IRIS) which closed at $20.97, up $1.97 or 10.37% on the day. I do not own any shares nor do I have any options on this stock.
According to the
Yahoo "Profile" on IRIS
, the company "...engages in the manufacture and marketing of automated in vitro diagnostics (IVD) urinalysis systems and medical devices for hospitals and clinics worldwide."
What drove the stock higher today in the face of a lower market environment was the
news
that the company "...entered into a five-year purchasing agreement with the Venterans Integrated Services Network VISN 16 region of the U.S. Department of Veterans Affairs (VA), for an order of 23 fully automated and semi-automated urine analyzers for the agency's healthcare centers."

On July 27, 2005, IRIS
reported 2nd quarter 2005 results
for the quarter ended June 30, 2005. Revenue grew 51% to $15.6 million from $10.3 million in the same quarter last year. Net income climbed 259% to $1.6 million from $.4 million last year. Earnings on a fully diluted basis climbed 200% to $.09/share up from $.03/share last year.
Looking at the
"5-Yr Restated" financials
from Morningstar.com on IRIS, we can see fairly flat revenue just over $28 million annually between 2000-2002. However, since then revenue has climbed strongly from $31.3 million in 2003 to $53.5 million in the trailing twelve months (TTM).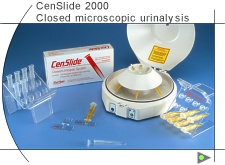 Earnings were also declining from $.22/share in 2000 to a low of $(.05)/share in 2003, and have climbed subsequently to $.23/share in the TTM.
Free cash flow has been erratic but was $2 million in 2002, dropped to $(2) million in 2003, and has been $2 million in the TTM.
The balance sheet is gorgeous with $17.1 million in cash, enough to pay off both the $8.9 million in current liabilities and the $.1 million in long-term liabilities combined almost twice over. In addition, the company reports $25.5 million in other current assets according to Morningstar.
Looking at
Yahoo "Key Statistics" on IRIS
for some valuation numbers, we find that the market cap of this company is a small cap size of $356.95 million. The trailing p/e is rich at 88.11, but the company is growing so fast that the forward p/e (fye 31-Dec-06) is only 41.94 and the PEG (5 yr expected) is a bit over 1.0 at 1.36.
Looking at the
Fidelity.com website
for research, I found that IRIS is fairly richly valued based on price/sales ratios in the "Scientific/Tech Instruments" Industrial Group. Topping out the group is Garmin (GRMN) with a price/sales ratio of 8.8, followed by IRIS at 6.6, FLIR at 4.9, Agilent (A) at 2.4, Fisher Scientific (FSH) at 1.5 and Beckman Coulter (BEC) at the bottom of the list with a price/sales ratio of only 1.4.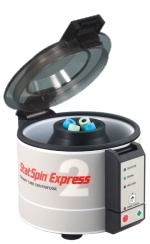 Looking back at Yahoo for some more valuation numbers, we can see that the company has 17.02 million shares outstanding. Currently there are 1.27 million shares out short as of 9/12/05, representing 8% of the float or 11.3 trading days of volume. Using my own arbitrary 3 day cut-off of significance, this would make the 11.3 days of short interest a bullish element in this company's stock price rise as all of the short-sellers scramble to cover their pessimistic gambles.
Yahoo does not show any cash nor any stock dividend on this company.
Taking a look at a
Stockcharts.com "Point & Figure" chart on IRIS
, we can see that the stock price follows nicely the changing fortunes of the company as we reviewed above looking at the Morningstar report. That is, between 2000 and 2002, the company literally treaded water between a stock price of $3.75 and a low of $.75/share. In April, 2002, the company broke through resistance at around $2.75 and has traded strongly higher since!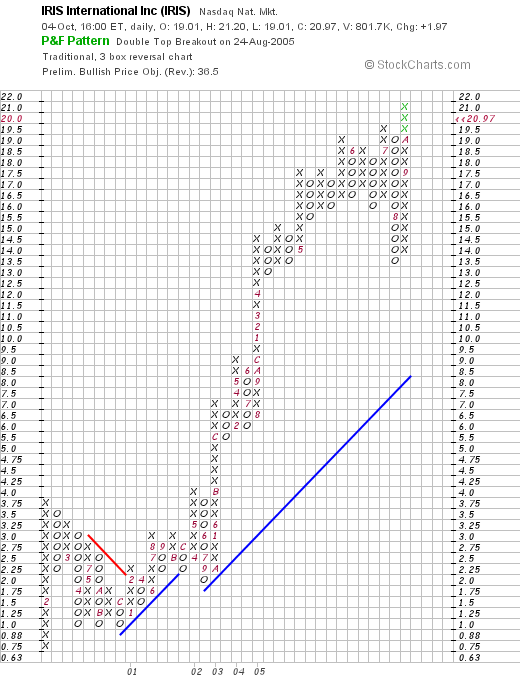 So what do I think? Well, first of all I am partial to these small, fast-growing medical instrumentation companies. The latest quarterly report was very strong, the Morningstar.com analysis demonstrates a company that has really started growing the past few years, earnings are strong, free cash flow is positive if not spectacular, and the balance sheet is great!

On the downside, valuation is a bit rich, especially the price/sales ratio!

If I had an investment to make, I might be considering the possibility of purchasing some of these shares! But then again, since I am at 25 positions, I can just review the stock and sigh. :)

Thanks again for visiting! I hope you all have a wonderful week of trading and that the Dow and NASDAQ treat us a bit nicer than they did today! If you have any comments or questions, please feel free to leave them right here on the blog or email me at bobsadviceforstocks@lycos.com. I cannot respond to all of my letters, but I try to get to as many as possible...usually writing something up right on the blog!

Bob