A Reader Writes: "I think I learned the meaning of gapping down."
Hello Friends! Thanks so much for stopping by and visiting my blog,
Stock Picks Bob's Advice
. As always, please remember that I am an amateur investor, so please remember to consult with your professional investment advisors prior to making any investment decisions based on information on this website.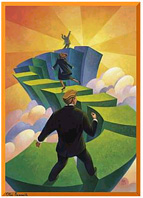 My good friend, Bob K., has written in again about his own experience with a stock that makes up much of his retirement assets due to previous employment. Bob wrote:
Hi Bob,

This might not be for your blog as I feel very stupid. I think I learned the meaning of gapping down. I awoke Tuesday morning to find my American Standard lost over $50,000 over night on a 2 cent earnings miss and a down guidance on plumbing which is only 17% of their business. I'm holding on because I don't know what else I'd invest it in anyway and I believe the dead cat will bounce. I think ASD might be a pretty good bargain now. So much for lack of diversity. I knew the company wasn't really in trouble and never imagined such severe punishment. Oh well, thanks for listening.

Bob
First of all, from one Bob to another, you are not stupid. You are the victim of your own retirement plan which loaded you up with the stock of your former employer, American Standard. This points out the need for diversification in one's assets. Personally, in my own trading account, I aim for 25 different positions so that if one implodes and gaps down, the effect isn't as devastating as might be otherwise. I have had my share of implosions, and thus, another reason to try to take profits as a stock appreciates, effectively removing ones cost from an investment.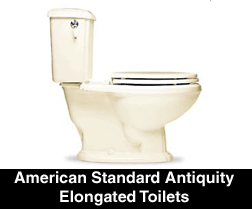 Otherwise, you may find that your profits, your assets, and your retirement funds have literally gone down the American Standard crapper so to speak. Please excuse my potty humor. Couldn't really help myself!
Let's take a closer look at American Standard (ASD). ASD closed today at $37.74, up $.62 or 1.67% on the day. This was a bit of a rebound from your previously noted decline.
As you reported, on October 18, 2005, the company
reported 3rd quarter 2005 results
. Sales climbed 9.5% to $2.62 billion, with earnings per diluted share up 4% to $.74/share. This is at best a bit anemic in terms of growth. But of more concern was the smaller headline on the same report:
- Company reduces full-year earnings estimate from $2.60-$2.75 to $2.54- $2.58, an increase over 2004 of 79-82 percent on a GAAP basis, 13-15 percent on an adjusted basis
. This was a double "hex" on the stock....first they
missed estimates
, and second, the company reduced guidance. All of those imaginary computers that I picture analysts using immediately recalculated the appropriate "current value" of the stock, and the stock pulled back rather decisively.
What does the Morningstar.com report look like? Checking the
Morningstar.com "5-Yr Restated" financials
, we can see a steady picture of revenue growth from $7.6 billion in 2000 to $9.8 billion in the trailing twelve months.
Earnings have been a little less consistent (a problem we are once again revisiting), with a decrease from $1.45 to $1.35 between 2000 and 2001, then back to $1.83 by 2003, and declining again to $1.42 in 2004 but increasing once again to $1.84 in the TTM. Consistency is a very important factor in assessing valuation. Investors regularly pay a premium for increased certainty of results. And thus, a discount to inconsistent reports.
Free cash flow has been solidly positive with $518 million reported in the TTM. And the balance sheet looks fine with $3.2 billion in current assets combined, compared with $2.4 billion in current liabilities and a larger $3.6 billion in long-term liabilities on the Morningstar page.
What about the chart? Looking at the
ASD "Point & Figure" chart from Stockcharts.com
: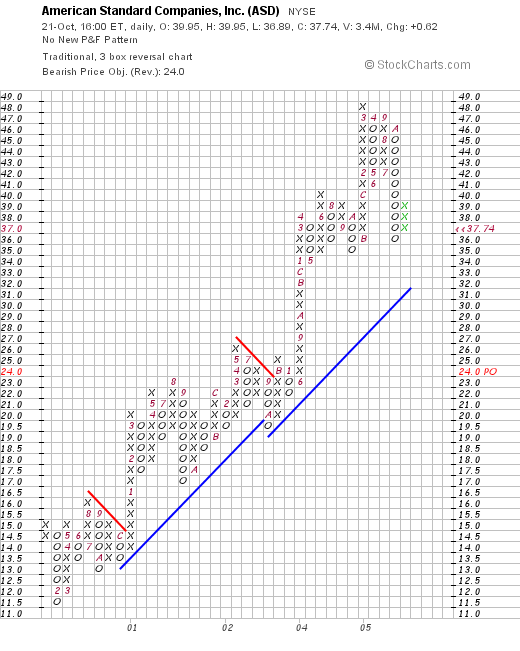 We can see what looks to me like a superb chart with steady appreciation from February, 2000 when the stock was down around $11.50 to the current level of $37.74. The stock does not appear to have broken down, but I would be more concerned if it breached the "support level" of around $33. But then I am, as you know, just an amateur technician!

So what should you do? First of all, in general it is wise to diversify your assets. I do not sell on 8% declines. I sell a stock if it declines to a level that either I have an 8% loss, or it reaches another sell-point. I suspect, since you probably have held ASD for many years, that your cost is much much lower than the current price. Thus, I wouldn't panic. However, regardless of your cost, I would work at moving some of this concentrated holdings out into other positions on your own assessment of timeliness. ASD might be the greatest stock ever in the next twelve months or twelve years, but you are far too nice a friend to concentrate all of your eggs in that one basket!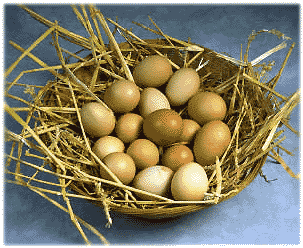 Thanks so much again for writing. I hope that you don't mind that I took the opportunity of answering you with your question by writing an entry in the blog! I guess that's the risk one takes writing to me these days :).

Regards! If you have any other questions or comments, please feel free to leave them right in the blog or email me at bobsadviceforstocks@lycos.com.

Bob