"Looking Back One Year" A review of stock picks from the week of August 9, 2004, and August 16, 2004

Hello Friends! Thanks so much for stopping by and visiting my blog,
Stock Picks Bob's Advice
. As always, please remember that I am an amateur investor, so please remember to consult with your professional investment advisors prior to making any investment decisions based on information on this website.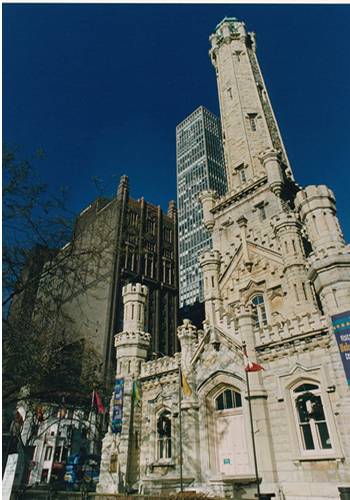 Excuse me for not getting a post last weekend but as this picture from the Loyola University Chicago website shows, Chicago is the keeper of the famous Water Tower and Michigan Avenue shopping district. I was there at a meeting, and didn't have a chance to get to a P.C. (Maybe it is time to purchase a laptop?)

One thing I like to do on weekends around here is to look back about a year, moving ahead week by week, and see how my "picks" have turned out. Sometimes I look absolutely brilliant and other times, well...you know. One thing to point out in all of this analysis is that the review assumes a buy and hold strategy and in fact I have implemented a strategy diametrically opposed to that philosophy. When my stocks drop 8% I sell them quickly after an initial purchase; otherwise, I sell them slowly as they appreciate.

By the way, I am reviewing two weeks of picks this evening because, in fact, I didn't pick any stocks at all during the August 9, 2004 week! Thus, even though I missed a week of reviews last weekend, I can easily get back on pace reviewing two weeks work of picks! Thus, the August 16, 2004, week shall be reviewed next :).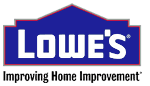 On August 16, 2004, I picked Lowe's (LOW) for Stock Picks Bob's Advice at a price of $49.11. LOW closed at $61.22 on 10/21/05 for a gain of $12.11 or 24.7%.



On August 15, 2005, Lowe's reported 2nd quarter 2005 results. Sales for the quarter ended July 29, 2005, increased 17.3% to $11.9 billion up from $10.2 billion in the same quarter last year. At least as important, same store sales for the quarter climbed 6.5%. Net earnings came in at $838 million, up 19.7% over the prior year same quarter. Diluted EPS grew 20.7% to $1.05/share up from $.87 last year. This was a strong quarter for LOW.



On August 19, 2004, I posted PETCO (PETC) on Stock Picks Bob's Advice when it was trading at $32.90. Unfortunately, the stock has not done well the past year and closed on 10/21/05 at $18.51, down $(14.39) or (43.7)%.



On August 25, 2005, PETCO (PETC) reported 2nd quarter 2005 results. Net sales for the second quarter ended July 30, 2005, came in at $482.7 million, up 10% from the prior year when the company had sales of $438.5 million. Comparable store sales increased 2.5%. Net income for the quarter came in at $18.0 million or $.31/diluted share down from $19.3 million or $.33/diluted share in the same quarter last year.


Finally, on August 21, 2004, I posted Pixelworks (PXLW) on Stock Picks Bob's Advice when it was trading at $10.96. PXLW closed at $5.44 on 10/21/05 for a loss of $(5.52) or (50.4)%.



On July 27, 2005, PXLW reported 2nd quarter 2005 results. Revenue came in at $41.3 million down from $48.5 million in the same period las year. The company reported a net loss of $(2.3) million or $(.05)/share, down from a profit of $8.9 million or $.12/share.

So how did I do with my stock picks that week in August, 2004? In a word, AWFUL! Of the three stocks, one had a nice gain and two had awful results. The average of these three theoretical investments, utilizing a 'buy and hold' strategy was a loss of (23.4)%. This only goes to show you how I am truly an amateur; while I sometimes seem to work near-miracles in investing, I may also occasionally lose money!

Thanks so much for stopping by! If you have any comments or questions, please feel free to leave them right here on the blog or email me at bobsadviceforstocks@lycos.com.

Bob




Posted by bobsadviceforstocks at 10:06 PM CDT |
Post Comment
|
Permalink
Updated: Saturday, 22 October 2005 10:14 PM CDT