"Revisiting a Stock Pick" Fair Isaac (FIC)
Hello Friends! Thanks so much for stopping by and visiting my blog,
Stock Picks Bob's Advice
. As always please remember that I am an amateur investor, so please remember to consult with your professional investment advisors prior to making any investment decisions based on information on this website.

I enjoy looking at stocks on this blog and finding stocks that may eventually appreciate in price. My strategy, as I have explained elsewhere, begins with monitoring the lists of
top % gainers
; in this case, for the NYSE today.
Looking through the list, I came across Fair Isaac (FIC) which closed at $44.50, up $2.33 or 5.53% on the day. I do not currently own any shares of FIC nor do I have any options on this stock.
Reviewing the
Yahoo "Profile" on FIC
, we can find that the company "...provides analytic, software, and data management products and services that enable businesses to automate decisions primarily in the United States, the United Kingdom, and Canada."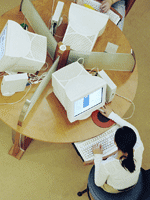 With literally hundreds of stocks discussed on this blog, I try to avoid repeating a stock "idea" for at least a year after its prior discussion. In this case, I
reviewed Fair Isaac on Stock Picks Bob's Advice
on July 24, 2003, when it was trading at $55.42. FIC declared a 3:2 stock split making our effective price actually $55.42 x 2/3 = $36.95. Thus, the stock has appreciated only $7.55 or 20.4% since posting in 2003.
What drove the stock higher, and what has been driving so many similar stocks higher, was the announcement of quarterly results, in this case the
announcement of 4th quarter 2005 earnings
. For the quarter ended September 30, 2005, revenues came in at $203.3 million, as compared to $190.4 million in the prior year same quarter, an increase in revenue of $12.9 million or 6.8% over the prior year. Net income came in at $35.7 million, or $.53/diluted share, compared to net income of $14.4 million or $.19/diluted share the prior year. This is greater than a 150% increase in net income year over year!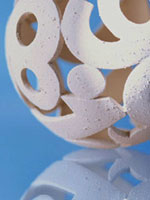 What about longer-term? Reviewing the
Morningstar.com "5-Yr Restated" financials on FIC
, we can see the nice progression in revenue from $298.6 million in 2000 to $785.8 million in the trailing twelve months (TTM).
Earnings have grown (except for a dip from $.89/share in 2001 to $.32/share in 2002) from $.56/share in 2000 to $1.64/share in the trailing twelve months.
Dividends have also increased from $.04/share in 2000 to $.08/share in the TTM. Interestingly, the number of shares peaked at 72 million shares in 2003, and has now declined the past two years to 65 million in the TTM.
Free cash flow has been strong with $80 million reported in 2002 and $164 million reported in the TTM.
The balance sheet looks adequate with $254.4 million in cash, and $188.4 million in other current assets, plenty to cover the $133.8 million in current liabilites as well as almost all of the $408.5 million in long-term liabilities per Morningstar.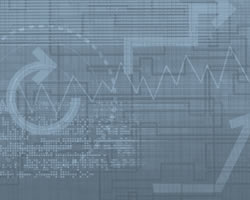 And how about some statistical measurements on this company? Looking at
Yahoo "Key Statistics" on FIC
, we find that Fair Isaac is a large Mid-Cap stock with a market capitalization of $2.91 billion. The trailing p/e is a bit rich at 26.97 and the forward p/e (fye 30-Sep-06) is better at 21.60. The PEG ratio (5 yr expected) is also rich at 1.53.
Looking at the
Fidelity.com eresearch website
, we can see that this stock is also fairly richly valued with a price/sales ratio of 4.4 in the "Business Services" industrial group. Topping this list is Global Payments (GPN) at 4.4, followed by Fair Isaac at 3.7, Equifax (EFX) at 3.4, Cintas (CTAS) at 2.3, Certegy (CEY) at 2.2 and IPAYMENT (IPMT) at 1.4.
Reviewing some more key statistics from Yahoo, we find that there are 65.38 million shares outstanding with 2.87 million shares out short as of 10/11/05. This represents 4.50% of the float or 6 trading days of volume (the "Short Ratio"). Thus, using my 3 days of short volume as a cut-off, this looks significant to me and may be driving the stock higher today in the face of good news.
The company, as noted earlier, does pay a dividend of $.08/share yielding 0.20%. The last stock split was a 3:2 split on 5/11/04.
And what does the chart look like? lookint at a
"Point & Figure" chart on Fair Isaac from Stockcharts.com
: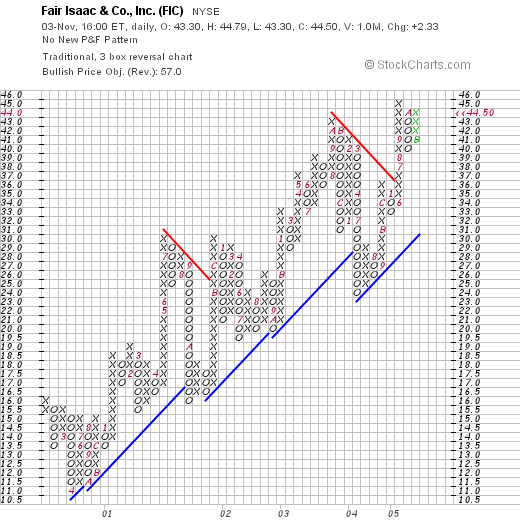 We can see a very strong chart with the company showing some significant short-term trading volatility but a long-term steady increase in price from $11.00/share in April, 2000, to the recent high near $45. The chart looks volatile but positive to me.

So what do I think? Well, I actually like this stock. The latest quarterly report was quite strong and I believe the company exceeded expectations. The past five years have been a bit inconsistent but strong overall, with free cash positive and growing and a solid balance sheet. Valuation in terms of PEG and Price/Sales ratios have been a bit on the expensive side as well.

The chart looks nice and I especially appreciate the company's effort at buying back shares to reduce the number of shares outstanding. All-in-all I like the stock even though it is not a big bargain in terms of P/E, PEG, and Price/Sales ratios.

Thanks so much for stopping by! Please feel free to comments right on the blog or email me at bobsadviceforstocks@lycos.com if you have any comments or questions!

Bob