A Reader Writes "Have you ever looked at Limited or Limited Brands?"
Hello Friends! Thanks so much for stopping by and visiting my blog,
Stock Picks Bob's Advice
. As always, please remember that I am an amateur investor, so please remember to consult with your professional investment advisors prior to making any investment decisions based on information on this website.
I was checking my email this afternoon and found a very nice letter from John A. D. who wrote:
Bob: this is a really impressive site. I should say a work of
art. Congrats and please keep up the great work. BTW, have you
ever looked at Limited or Limited Brands?

John A. D.
Well first of all John, Thank You! Thanks for the kind words, the encouragment, and your participation here on the blog.
One of the downsides of being truly an amateur is that the organization of this blog is rather amateurish :). I actually had to go and Google myself with Limited to see if I had written this stock up! I don't believe I have but I would be happy to take a brief look. Let's view the latest quarter, the Morningstar report, and a chart and see what it looks like. I don't own any shares or options on this company.
First, the latest quarterly report. On August 18, 2005, Limited Brands (LTD)
reported 2nd quarter 2005 results
. As reported: "Comparable store sales for the quarter ended July 30, 2005 were flat and net sales of $2.291 billion increased 4% compared to $2.211 billion last year." This isn't very encouraging :(. Earnings per share, as reported in the same news story, actually
declined
to $.27/share in the quarter from $.31/share the prior year. This is also a negative. Operating income was $203.9 million, compared with $226.9 million last year, with net income of $113.1 million this year compared with $148.0 million last year. With flat same store sales, and declining net income, I wouldn't really look any further for a stock pick on this website.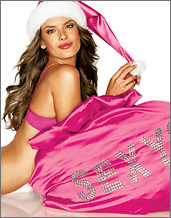 To make matters worse, imho, the news on the same store sales figure lately have been worse. As
reported
on November 3, 2005, same store sales for the four weeks just ended on October 29, 2005, declined 4% with net sales declining 1% to $629.0 million for the period down from $633.8 million last year. When looking at retail companies, it is imperative, imho, to choose those companies with same store sales growth consistently in the mid single digits or higher.
What about Morningstar? Looking at the
"5-Yr Restated" financials from Morningstar.com
, we can see that revenue has been stagnant the last few years with $10.1 billion in sales in 2001, and $9.5 billion in sales in the trailing twelve months (TTM).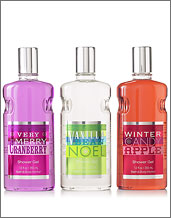 Earnings have been a bit erratic, increasing from $.96/share in 2001, to $1.47 by 2005. However, earnings actually
declined
to $1.31/share in the TTM.
Free cash flow has been solidly positive with $434 million reported in the TTM. The balance sheet also looks satisfactory with $719.1 million in cash and $1.5 billion in other current assets. This is to be balanced against $1.26 billion in current liabilities and $2.3 billion in long-term debt.
Looking at some
"Key Statistics" on LTD from Yahoo
, we can see that this is a large cap stock with a market capitalization of $8.41 Billion. The trailing p/e is a very reasonable 15.37, the forward p/e is even nicer at 13.97 (fye 29-Jan-07). Thus Yahoo has the PEG at a very reasonable 1.16.
Looking at the
Fidelity.com eresearch snapshot on LTD
, we find Limited Brands in the "Apparel Stores" Industrial Group. Within this group, the Limited Brands is the best bargain with a Price/Sales ratio of only 0.9. Topping the list is Abercrombie & Fitch (ANF) with a ratio of 2.3, followed by American Eagle (AEOS) at 1.9, PacSun (PSUN) at 1.6, and Gap (GPS) at 1.0. By this criterion, Limited is a good value investment.
How about a chart? Looking at a
"Point & Figure" chart on LTD from Stockcharts.com
:

We can see that the stock price has been essentially moving sideways between early 2001 and June, 2003, when it broke through resistance at $16. The stock has been trading higher fairly steadily since then, but is showing some weakness recently, testing support levels around $21. The stock chart looks reasonably bullish imho.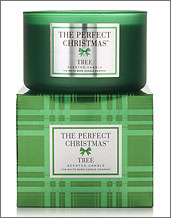 So what do I think? Well, I am not a big booster of this stock and would not include it as a "pick" on this blog. "Why?" you might be asking. Well, for one thing, the latest quarter didn't qualify with flat revenue and declining earnings. Furthermore the latest same store sales figures were actually negative. And revenue over the past five years has gone absolutely nowhere.

On a positive note, free cash flow is positive, the balance sheet is reasonable and valuation is actually very nice, with a relatively low P/E, a PEG just over 1.0 and a Price/Sales ratio which is the lowest in its industrial group. The chart also looks modestly optimistic.

However, I am not in any way a value investor. I am not interested in getting good value for my investment. Instead, I am looking for growth in earnings and revenue with a solid balance sheet and a good chart as well. Limited Brands (LTD) just doesn't make the grade imho.

Thanks again for stopping by! And thanks for the encouragement and the question. I hope that I can continue to live up to your expectations. If you or anyone else has any questions, please feel free to leave them on the blog or email me at bobsadviceforstocks@lycos.com. I will answer any comments on the blog at the same entry they were posted.

Bob