"Weekend Trading Portfolio Analysis" Kyphon (KYPH)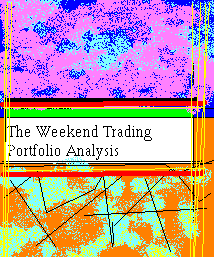 Hello Friends! Thanks so much for stopping by and visiting my blog,
Stock Picks Bob's Advice
. As always, please remember that I am an amateur investor, so please remember to always consult with your professional investment advisors prior to making any investment decisions based on information on this website.
I was down at my local Barnes and Noble, sitting at the Starbucks coffee nook, and reading the latest
Business Week article
on Peter Drucker last night. I can't remember the entire article but what struck me was his opinion that it was what one could contribute in one's life and not what one could achieve that mattered. I hope that this is what this blogging is about; that we all strive to contribute something to each other. I hope I am not being too Pollyanna this early in the morning :).

As I have pointed out in other entries, what I am doing in this blog is basically two-fold. I am presenting ideas and comments about stocks that look attractive to me as investments, and I am also implementing this philosophy with an actual trading portfolio of my own. As I make any actual trades, I intersperse these entries explaining my holdings and my trades between the other entries about stock market ideas. I suppose my amateur nature comes out in the lack of clear organization on the blog, but if you flip through the entries, I believe you will get a sense of the content.
This year, I started going through my actual holdings on weekends. This is a second weekend activity here; previously I initiated a review of past stock picks and I shall continue with that as well. I call those "Weekend Review", while the stock holdings review I call "Weekend Portfolio Review". Last week I
reviewed Jos A Bank (JOSB)
, an actual holding of mine in my trading portfolio. Going alphabetically through my current list of 19 holdings, I am up to Kyphon (KYPH).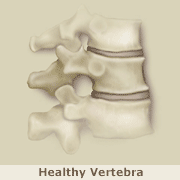 My first purchas of Kyphon was on April 15, 2004, when I purchased 300 shares of KYPH at $28.16/share. I sold these shares 8 days later at $25.71, as I had incurred a loss of $(2.45) or (8.7)%.
I have been asked whether I sometimes revisit a stock and repurchase a stock I have sold. I did exactly this with Kyphon almost exactly a year later! On May 20, 2005, I purchased 200 shares of Kyphon at $29.18/share. The stock made a nice move that day, I had "permission" to purchase a new position in my portfolio, and the numbers were still compelling. By July 8, 2005, my shares had hit my first sale target, which if you have been reading my blog for awhile, you will know is at a 30% gain. At that point I sold 50 shares of KYPH, 1/4 of my holding, at $37.98, for a gain of $8.80 or 30.2%. I currently hold 150 shares of KYPH which closed at $45.73 on 11/18/05, for a loss of $(.67) or (1.44)% on the day. I currently have a "paper profit" of $16.55 or 56.7% on the shares. My next sales target is at either a 60% gain on the upside, in which case I plan on selling another 1/4 of my shares (approximately 37 shares) which would be at a price of 1.60 x $29.18 = $46.69, or I shall be selling
all
of my remaining 150 shares if the stock should retrace to break-even or $29.18.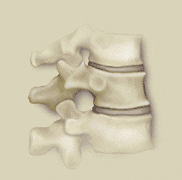 I have been following Kyphon on Stock Picks even before I ever made a purchase. I first
posted Kyphon on Stock Picks Bob's Advice
on October 30, 2003, when the stock was trading at $29.15. KYPH hit the list of top percentage gainers again a year later and I
"revisited" Kyphon on Stock Picks Bob's Advice
on May 20, 2005, the same day I went ahead and purchased some shares for my own trading account, when the stock was trading at $28.85. (I noted within that post that I added some shares to my trading portfolio.)
Let's take a closer look at this stock today. As I noted above, the stock closed on 11/18/05 at $45.73. According to the
Yahoo "Profile" on Kyphon
:
Kyphon, Inc., a medical device company, engages in the design, manufacture, and marketing of medical devices to treat and restore spinal anatomy using minimally invasive technology. The company?s products include KyphX Bone Access Systems, which is used to create a working channel into fractured bone; KyphX Inflatable Bone Tamps, to compact soft inner bone and move hard outer bone; KyphX Xpander Inflation Syringe, to inflate the KyphX Inflatable Bone Tamps; and KyphX Bone Filler Device that deliver bone filler materials into bone cavity.
On November 1, 2005, Kyphon reported
3rd quarter 2005 results
. The results were excellent:
SUNNYVALE, Calif., Nov. 1 /PRNewswire-FirstCall/ -- Kyphon Inc. (Nasdaq: KYPH - News) today announced that net sales for the quarter totaled $79.0 million, an increase of 42% over the $55.8 million in net sales reported for the third quarter of 2004. Earnings per diluted share for the quarter increased 86% to $0.26 compared to earnings per diluted share of $0.14 for the same period a year ago.
How about 'longer-term'? For this, I like to use the Morningstar.com website. In particular, looking at the
"5-Yr Restated" financials
, we can see that revenue has grown steadily from $6.1 million in 2000 to $259.5 million in the trailing twelve months (TTM).
Earnings have been a bit erratic with $.65 reported in 2003, dropping to $.50 in 2004, but increasing to $.60/share in the TTM. With the latest strong earnings report, it appears that earnings growth has returned to a more consistent growth record.
Free cash flow has been improving nicely with $(2) million in 2002, improving to a positive $9 million in 2003, $21 million in 2004, and $33 million in the TTM.
As reported on Morningstar.com, the balance sheet is gorgeous with $142.8 million in cash, which by itself can cover both the $34 million in current liabilities
and
the $3.9 million in long-term liabilities combined almost four times over. In addition, the company has another $78.6 million in "other" current assets. Looks pretty good to me!
What about "valuation"? Looking at
Yahoo "Key Statistics" on Kyphon
, we can see that this is a mid-cap stock with a market capitalization of $1.99 billion. The trailing p/e is a rich 63.69, and the forward p/e is also rich at 37.79 (fye 31-Dec-06). The PEG comes in at 7.14, and the Price/Sales at 7.14.
Kyphon has only 43.49 million shares outstanding. As of 10/11/05, there were 3.78 million shares out short representing a significant (imho) 8.8% of the float or 6.4 trading days of volume. This looks like a possible factor in the stock moving higher as short sellers may be scrambling to cover. It certainly doesn't look like a negative factor to me.
The company does not pay a cash dividend and no stock splits are reported on Yahoo.
And what does the chart look like? Taking a look at the
"Point & Figure" chart from Stockcharts.com
:

We can see that the stock was trading lower between June, 2002, when the stock was as high as $19, to a low of $6.50 in November, 2002. The stock broke through resistance at $10.50 in May, 2003, and hasn't looked back yet, staying above the support line and moving higher. The graph looks quite strong with the stock at the $47 level.

So what do I think? Well I am quite biased :), as I own the stock. But the latest quarter was quite strong, the Morningstar report looks great with growing free cash flow and a beautiful balance sheet. The chart is strong as well. On the downside, valuation looks rich with a P/E in the 60's and a Price/Sales over 7. However, the company is small and growing quickly. I shall be staying with the stock as long as the news is good and the stock price doesn't dictate any selling action to me.

Thanks so much for stopping by! I hope that my ramblings are helpful to you. If you have any questions or comments, please feel free to leave them on the blog or email me at bobsadviceforstocks@lycos.com.

Bob





Posted by bobsadviceforstocks at 8:53 AM CST |
Post Comment
|
Permalink
Updated: Saturday, 19 November 2005 12:25 PM CST