November 23, 2005 Drew Industries (DW)
Hello Friends! Thanks so much for stopping by and visiting my blog,
Stock Picks Bob's Advice
. As always, please remember that I am an amateur investor so please remember to consult with your professional investment advisors prior to making any investment decisions based on information on this website.

I spend a lot of time talking about different stocks that I come across in my market observations. You might ask what I am doing with all of these stocks? And why did I pick them? I hope these answers are apparent from my blog.
I am on the search for stocks that have certain characteristics that I believe will portend further price appreciation. What are these factors? Mainly good current price momentum, persistence in earnings and revenue growth, free cash flow positive and a decent balance sheet. A nice chart, reasonable valuation, and a large short interest is "gravy" as far as I am concerned. But they are nice to see in addition to everything else.
Of these stocks, I make actual purchases and try to keep you, the reader, informed of my trading activity. You are my witnesses to my trades, keeping me in line and following my own rules :). I hope all of this is helpful to you and that you take the opportunity to share with me your comments and questions!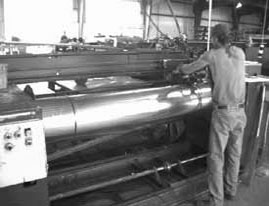 My first stop in finding a potential stock candidate is the top percentage gainers list. You might ask why I start there. Well, I am looking for a stock that is timely. What better place to find a strong stock then a list of stocks showing large upward price moves
today
? To put it simply, the stocks on the top % gainers list are there often because of some event that will reflect favorably in the price. This might be a positive analyst upgrade, or an earnings report that exceeds expectation or the like. The 'event' results in an imbalance of purchase orders over sale orders and thus the large % gain for the day!
Drew Industries (DW) made the
list of top % gainers on the NYSE
today closing at $29.71, up $1.31 or 4.61% on the day. I do not own any shares nor do I have any options on this company.
According to the
Yahoo "Profile" on Drew Industries
, the company
"...through its wholly owned subsidiaries, supplies components for recreational vehicles (RV) and manufactured homes in the United States and Canada. It operates through two segments, recreational vehicle and leisure products segment (RV segment) and manufactured housing products segment (MH segment)."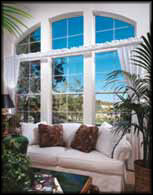 My next step in screening for a "stock pick" is to check the latest quarterly results. This is something I learned from the
CANSLIM technique of William O'Neil
. On November 2, 2005, Drew Industries
reported 3rd quarter 2005 results
. Sales for the quarter ended September 30, 2005, grew 15% to $171 million compared with sales of $149 million for the same quarter last year. Net income came in at $9.8 million or $.45/diluted share, up 30% from $7.5 million, or $.35/diluted share last year same quarter.
In many ways, Drew is a beneficiary of hurricane Katrina. As reported in the article:
"We shipped between $6 million and $8 million of FEMA-related orders in the last 15 days of the third quarter, and anticipate we will sell more than an additional $20 million of these products in the fourth quarter. Many of the units purchased by FEMA are not as fully equipped as a traditional travel trailer or manufactured home, and therefore our content per unit will be less than normal.
What about longer-term results? As I noted above, I am interested in persistence of earnings and revenue growth, not one-time events! Looking at
Morningstar.com "5-Yr Restated" financials on Drew
, we can see that revenue, which dipped from $287.8 million in 2000 to $254.8 million in 2001, has sharply and steadily rebounded to the current $620.7 million in the trailing twelve months (TTM).
Additional Morningstar data shows that earnings, while dipping from $.46/share in 2001 to a loss of $(.73)/share in 2002, have otherwise improved from $.08/share in 2000 to $1.30/share in the TTM.
Free cash flow has also been erratic, but has improved from $2 million in 2002 to $23 million in the TTM. Balance sheet-wise, the stock also looks solid with $1.9 million in cash and $140.4 million in other current assets, more than enough to cover both the $87.6 million in current liabilities and the $52.5 million in long-term liabilities reported.
Looking at Yahoo for some
"Key Statistics" on DW
, we can see that this is a small mid-cap stock with a market capitalization of only $627.56 million. Valuation looks reasonable with a trailing p/e of 22.94 and a forward p/e (fye 31-Dec-06) of 15.55. Thus the PEG is reasonable (near 1.0) at 1.04.
I like to review the Price/Sales ratio in the context of companies in the same industrial group. This was something I picked up from reading
Paul Sturm on Smart Money
discussing the fact that valuation is a relative number. That this ratio must be considered relative to other companies doing the same kind of business; companies in the same "industrial group".
The
Fidelity.com eresearch website
has a nice comparison for Drew (DW) which is in the "General Building Materials" industrial group. Top sin valuation in terms of Price/Sales is Danaher (DHR) with a Price/Sales ratio of 2.4. This is followed by Valspar (VAL) at 1.9, then Drew (DW) at 1.0, Sherwin-Williams (SHW) at 0.9, American Standard (ASD) at 0.8 and York (YRK) at 0.5. Clearly Drew is reasonably priced by this ratio in the context of other similar companies.
Going back to Yahoo for some additional numbers on this company, we see that there are 21.12 million shares outstanding. Of these 1.43 million float, with a short ratio as of 10/11/05 of 12.1 trading days.
That is quite a lot of shares out short and may well be contributing to a "squeeze" of short-sellers as they scramble to cover their previously sold shares that they borrowed first and sold with the promise of buying them back later.
Yahoo does not report any cash dividend. The last stock split was just a couple of months ago when the stock split 2:1 on 9/8/05.
What about a chart? Taking a look at a
"Point & Figure" chart from Stockcharts.com on Drew
, we can see that the stock dropped in 2000 (perhaps corresponding to the revenue and earnings drop in that period of time) from $4.75/share to a low of $2.50/share in March, 2001.
The stock subsequently bounced off support at that level and moved sharply higher; steadily for the past four years to the current level near $30. Although a bit volatile, this looks like a strong chart to me.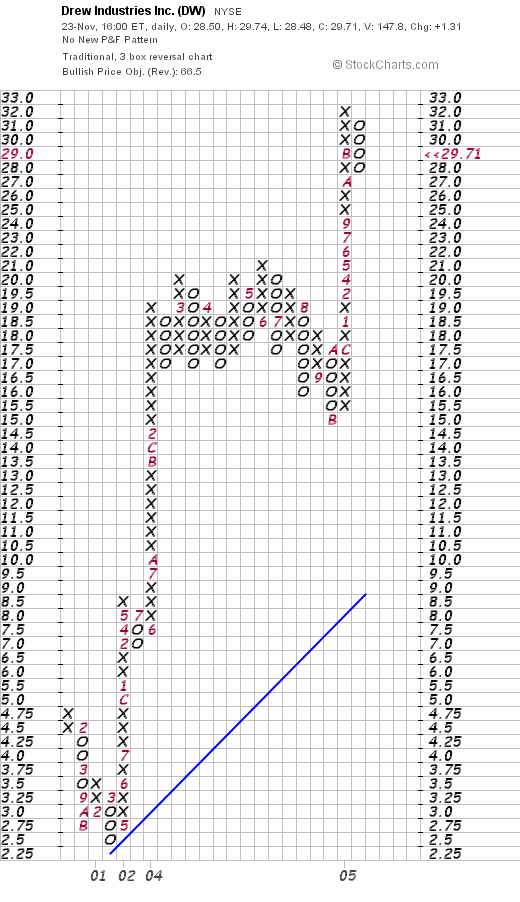 So what do I think? Well, the stock looks very attractive to me. The latest quarterly report was strong and the company is very timely with the Katrina expenditures on mobile and manufactured housing continuing. The Morningstar report looks solid for the past few years with earnings and revenue growth, free cash flow expansion, and a solid balance sheet. Furthermore, valuation is reasonable with a PEG approximately 1.0 and a Price/Sales ratio midway in its group. To top it off the chart looks strong and there are loads of short-sellers who shall need to "cover".

Now, if only I had a signal to buy some shares. And I have just made it more difficult to sell on good news :(. Oh well.

Thanks so much for stopping by. I hope that my explanation tonight was clear and helpful. If you have any comments or questions, please feel free to email me at bobsadviceforstocks@lycos.com or simply leave your notes right on the blog!

I hope you all have a very Happy Thanksgiving!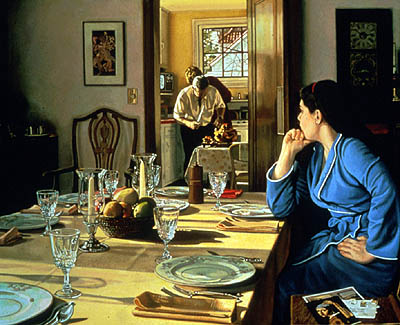 Thanksgiving Day by Frank Wright

Bob








Posted by bobsadviceforstocks at 8:13 PM CST |
Post Comment
|
Permalink
Updated: Wednesday, 23 November 2005 9:20 PM CST