"Revisiting a Stock Pick" RPC Inc. (RES)
Hello Friends! Thanks so much for stopping by and visiting my blog,
Stock Picks Bob's Advice
. As always, please remember that I am an amateur investor, so please remember to consult with your professional investment advisors prior to making any investment decisions based on information on this website.

Looking through the
list of top % gainers on the NYSE
today, I came across RPC (RES), which closed at $33.20, up $1.18 or 3.69% on the day. I do not own any shares of this company nor do I own any options.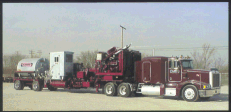 I first
posted RPC on Stock Picks Bob's Advice
on November 26, 2004, when it was trading at $27.07. RPC had a 3:2 split on March 11, 2005, making my effective "pick price" actually 2/3 x $27.07 = $18.05. With RPC closing at $33.20 today, this represents a gain of $15.15 or 83.9% since posting!
According to the
Yahoo "Profile" on RPC
, the company
"...together with its subsidiaries, provides a range of specialized oilfield services and equipment primarily to independent and major oilfield companies. Its serviced are offered to companies engaged in the exploration, production, and development of oil and gas properties throughout the United States, including the Gulf of Mexico, mid-continent, southwest, and Rocky Mountain regions, as well as in selected international markets."
Looking at Yahoo "News" on RES, we can see that the company recently experienced an
analyst downgrade
with ADVEST downgrading the stock from "Strong Buy" to "Neutral". This is after last month's upgrade from "Buy" to "Strong Buy" from the same firm!
On October 26, 2005, RPC
reported 3rd quarter 2005 results
. For the quarter ended September 30, 2005, revenues climbed 30.5% to $115.8 million, from $88.7 million last year. Earnings came in at $23.1 million or $.53/diluted share, up from $10.2 million or $.24/diluted share last year same period. In another "bullish" move, the company announced a 3:2 split, which will be the second split for the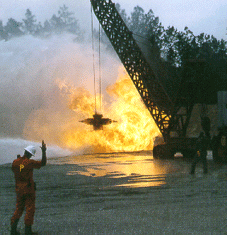 Looking longer-term at the
"5-Yr Restated" financials on RPC
, we can see that revenue has been a bit erratic with $202 million reported in 2000, $284.5 million in 2001, then $209 million in 2002. However, since 2002, revenue has steadily increased to $395.7 million in the trailing twelve months (TTM).
Earnings have also been erratic, dropping from $.71/share in 2000 to a low of $(.13)/share in 2002, but increasing strongly since to $1.29/share in the TTM. Free cash flow has remained positive but has been impacted by growing capital spending with $5 million reported in 2002 and $3 million reported in the TTM.
Looking at the Balance Sheet as reported by Morningstar.com, we can see that the combined $21.6 million in cash and $117.8 million in other current assets is more than enough to pay off both the $61.3 million in current liabilities
and
the $27.6 million in long-term liabilities.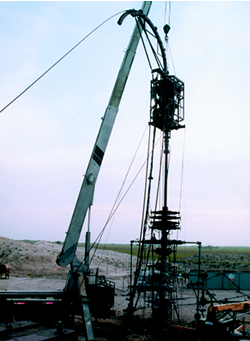 Reviewing
Yahoo "Key Statistics" on RES
, we find that the company is a mid cap stock with a market capitalization of $1.42 billion. The trailing p/e is moderate at 25.90 and the forward p/e (fye 31-Dec-06) is even nicer at 17.29. Still, the PEG is reported at 2.08, a bit richer a number than I prefer to see. The Price/Sales was reported at 3.47.
Yahoo shows that RES has 42.91 million shares outstanding with 514,240 shares out short representing 2.2% of the float or 2.4 trading days fo volume. The company pays a dividend of $.16/share yielding 0.50%. As noted above, the company last split its stock in March, 2005, with a 3:2 stock split.
What about a stock chart? Taking a look at the
RES "Point & Figure Chart" from Stockcharts.com
, we can see that RPC appreciated steadily between January, 2000, when the stock was trading as low as $3.75/share, but went sideways between 2001 and 2003, when the stock finally broke through resistance at $8.50 in January, 2003, ultimately trading as high as $33.20, where the stock closed today.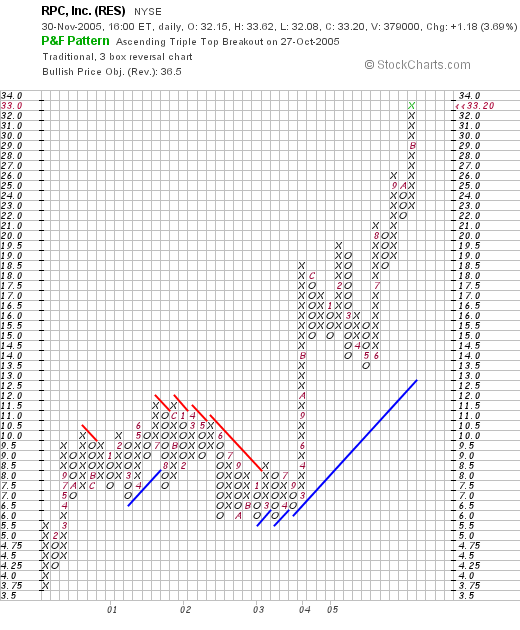 So what do I think? Well, the company sure has done well since I posted it a year ago! The latest quarterly result was quite strong and the second 3:2 split within 12 months for the stock is encouraging. The last several years have seen strong revenue and earnings growth, the cash flow is small but positive, and the chart looks encouraging. This looks like an interesting opportunity to me, but again, I regret that I have not had a sale recently at a gain that would entitle me to purchase anything, anywhere!

If you have any comments or questions, please leave them on the blog or email me at bobsadviceforstocks@lyco.com.

Bob
















Posted by bobsadviceforstocks at 4:18 PM CST |
Post Comment
|
Permalink
Updated: Wednesday, 30 November 2005 4:39 PM CST