December 7, 2005 Hurco Companies (HURC)
Hello Friends! Thanks so much for stopping by and visiting my blog,
Stock Picks Bob's Advice
. As always, please remember that I am an amateur investor, so please consult with your professional investment advisors prior to making any investment decisions based on information on this website or on my podcast.

Looking through the
list of top % gainers on the NASDAQ
todlay, I came across Hurco Companies, Inc. (HURC), which closed at $27.33, up $4.50 or 19.71% on the day. I do not own any shares, nor do I have any options on this company.
According to the
Yahoo "Profile" on HURC
:
Hurco Companies, Inc., an industrial technology company, engages in the design and production of interactive, personal computer-based, computer control systems and software, and computerized machine tools for sale to the metal working industry. The company's primary products consist of general purpose computerized machine tools for the metal cutting industry, principally vertical machining centers. It also produces computer control systems and related software for press brake applications that are sold as retrofit control systems.
As is often the case, what drove the stock higher was a very strong earnings report. Yesterday, after the close of trading, HURC
announced 4th quarter 2005 results
. For the quarter ended October 31, 2005, sales and service fees totalled $34.7 million, up sharply from the $28.9 million reported in the year earlier same period. Net income was up over 200% at $7.2 million or $1.13/diluted share, from $2.3 million or $.36/diluted share the prior year. This strong report was enough to drive the stock strongly higher. In addition, this report came out after a relative panic on this stock precipitated by the
November 30, 2005, delay in the earnings announcement
which drove the stock lower a week ago:
INDIANAPOLIS (AP) -- Hurco Cos. shares tumbled Wednesday after the manufacturer delayed the release of its fourth-quarter and full-year earnings report, saying it needs more time to review its tax liabilities.
Shares of the Indianapolis company, which makes computer controls, software and systems for the metal cutting and forming industries, fell $1.81, or 7.7 percent, to $21.60 in midday trading on Nasdaq, and dropped as low at $20.35 earlier in the day. But Hurco shares have risen about 39 percent since the year began.
I guess this was a case of fearing the worst and getting the best!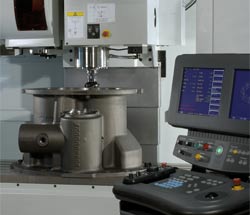 How about longer-term? Taking a look at the
Morningstar.com "5-Yr Restated" financials from Morningstar.com on HURC
, we can see that revenue has actually been a bit erratic, declining from $96.2 million in 2000 to $70.5 million in 2002. Since 2002, revenue has been growing strongly to the current $119.6 million in the trailing twelve months (TTM).
Earnings also declined during the same period revenue was dropping slipping from $.84/share in 2000 to a loss of $(1.48)/share in 2002. Since that time earnings have grown strongly and consistently to the $1.83 reported in the TTM.
Free cash flow has remained positive, with $5 million reported in 2002, increasing to $7 million in the TTM.
The balance sheet looks solid with $12.9 million in cash and $55.8 million in other current assets easily covering both the $30.4 million in current liabilities and the $4.4 million in long-term liabilities.
How about some valuation numbers? Reviewing
Yahoo "Key Statistics" on HURC
, we can see that this is a small cap stock with a market capitalization of only $169.86 million. The trailing p/e is downright cheap at 14.98, with a forward p/e (fye 31-Oct-6) of only 12.09. There isn't any PEG reported, but with the latest 200% growth in earnings, this has to be under 1.0!
Reviewing information from the
Fidelity.com eResearch website
, we see that HURC has a Price/Sales ratio of only 1.2. This is the lowest in the "Scientific/Tech Instruments" Industrial Group. Leading off this group is Garmin (GRMN) with a Price/Sales ratio of 6.8, followed by Flir (FLIR) at 3.8, Agilent (A) at 2.5, Beckman Coulter (BEC) at 1.5, Fisher Scientific (FSH) at 1.5, and at the bottom, with the cheapest valuation was Hurco (HURC) at 1.2.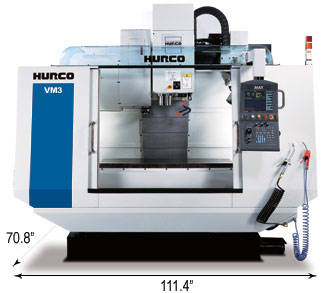 Looking back at Yahoo for some additional valuation numbers, we find that there are only 6.22 million shares outstanding. To top off this low float, there are 633,930 shares out short as of 11/10/05, representing 12.40% of the float or 5.8 trading days of volume. I would suspect that the strong price action today included some short-sellers scrambling to cover their negative "bets" as the stock climbed strongly!
The company does not pay a dividend and no stock split has been reported on Yahoo.
What about a chart? Looking at a
"Point & Figure Chart" on HURC from Stockcharts.com
, we can see that the stock seemed to be moving higher between May, 2004, and January, 2005, when the price climbed from a low of $7.00 to a high of $19. However, after that the stock sold off back to the $10.50 level where it found new resistance, and appears overall to be trading higher now. The chart looks strong and not very over-extended imho.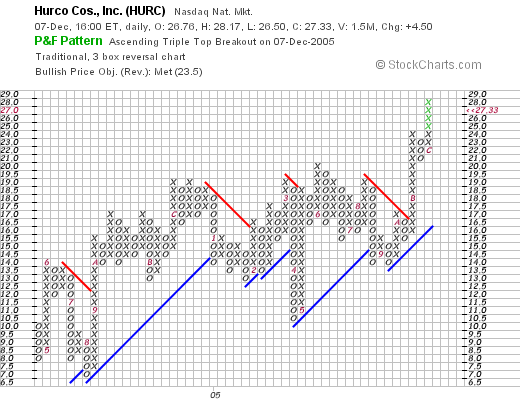 So let's summarize, the company a week ago delayed earnings results causing a bit of a panic with investors. Then instead of reporting problems, they announced fabulous earnings for the quarter! The company, at least for the last 3-4 years has been steadily growing revenue and earnings, they are free cash positive, have a solid balance sheet, great valuation numbers with a low p/e and a low Price/Sales ratio. Even the chart looks strong!

Unfortunately, I don't have a buy signal from my own portfolio, otherwise, this might have been where I would be shopping!

Thanks again for stopping by and visiting! If you have any questions or comments, please feel free to leave them on the blog or email me at bobsadviceforstocks@lycos.com.

Bob