"Weekend Trading Portfolio Analysis" Sybron Dental Specialties (SYD)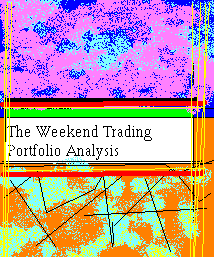 Hello Friends! Thanks so much for stopping by and visiting my blog,
Stock Picks Bob's Advice
. As always, please remember that I am an amateur investor, so please remember to consult with your professional investment advisors prior to making any investment decisions based on information on this website.
I am continuing my review of stocks in my trading portfolio this evening. Last weekend I
reviewed St. Jude Medical (STJ) on Stock Picks Bob's Advice
. Going alphabetically, Sybron Dental Specialties (SYD) is next!
I currently own 113 shares of SYD which closed Friday, January 6, 2006, at $41.38, up $.38 or .93% on the day. I have a cost basis of $25.84 on these shares which were acquired 11/18/03, representing a gain of $15.54 or 60.1%. I have sold shares twice previously, at the 30% and 60% gain targets and thus am waiting for the stock to appreciate to a 90% gain before selling 1/6th of remaining shares (1.9 x $25.84 = $49.10) or to drop back to the 30% gain level (1/2 of my highest sale point thus far; or 1.3 x $25.84 = $33.59) prior to selling
all
of my remaining shares of SYD.
Let's take a closer look at Sybron (SYD).
First of all, according to the
Yahoo "Profile" on Sybron Dental
, the company
"...through its subsidiaries, engages in the manufacture and sale of dental products in the United States and other countries. It offers various products for the dental profession, including orthodontics, endodontics, and implantology, as well as various infection prevention products for use by the medical profession."
Let's take a look at the latest quarterly results. On December 12, 2005, SYD
reported 4th quarter 2005 results
. Net sales for the quarter ended September 30, 2005, grew 17% to $170.4 million compared with $145.7 million in net sales for the prior year same period. Net income for the quarter was $21.5 million, a 33.5% increase over net income of $16.1 million the prior year. Fully diluted earnings per share came in at $.52/share in the quarter, up 30.0% over the fully diluted earnings of $.40/share in the same quarter last year.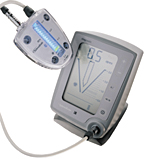 And what about longer-term? Is the record still intact? Looking at the
Morningstar.com "5-Yr Restated" financials for SYD
, we can see the steady growth in revenue intact, increasing from $439.5 million in 2001 to $649.7 million in the trailing twelve months (TTM). Earnings have increased steadily from $.81/share in 2002 to $1.85/share in 2005. Free cash flow is solidly positive with $78 million reported in 2003 and $81 million in 2005.
The balance sheet is good if not spectacular with $58.6 million in cash and $225.4 million in other current assets, enough to easily cover the $92.5 million in current liabilites and to pay off a great deal of the $255.8 million in long-term liabilities.
And what about valuation numbers? Looking at
Yahoo "Key Statistics" on Sybron Dental
, we find that this is a mid cap stock with a market capitalization of $1.67 billion. The trailing p/e is reasonable at 22.37, with a forward p/e (fye 30-Sep-07) of 18.81. However, the anticipated earnings growth rate is still not as great as the p/e and we find a PEG of 2.02.
Looking at valuation from the perspective of the Price/Sales ratio, we find on
fidelity.com eResearch website
, that Sybron is quite reasonably priced in the "Medical Instruments/Supplies" Industrial Group. Topping this group is Alcon (ACL) with a Price/Sales ratio of 10, followed by Guidant (GDT) at 6.1, Stryker (SYK) at 3.9, and Boston Scientific (BSX) at 3.4. Sybron (SYD) is next at 2.6 followed by Baxter (BAX) at 2.5.
With some additional numbers from Yahoo, we can see that there are 40.41 million shares outstanding and as of 12/12/05, there were 1.41 million shares out short representing 3.50% of the float or 6.1 trading days of volume (the short ratio). This appears significant, and being over my arbitrary 3 day level, may contribute to a short squeeze if the conditions are appropriate.
And the chart? Looking at a
"Point & Figure" chart on SYD from Stockcharts.com
, we can see that the stock appeared to be trading weakly when it declined in May, 2002, from $22 to a low of $11.50 in September, 2002, but then since that time, after breaking through resistance at $16 in March, 2003, the stock has been trading strongly higher to the upside. The graph looks quite strong to me!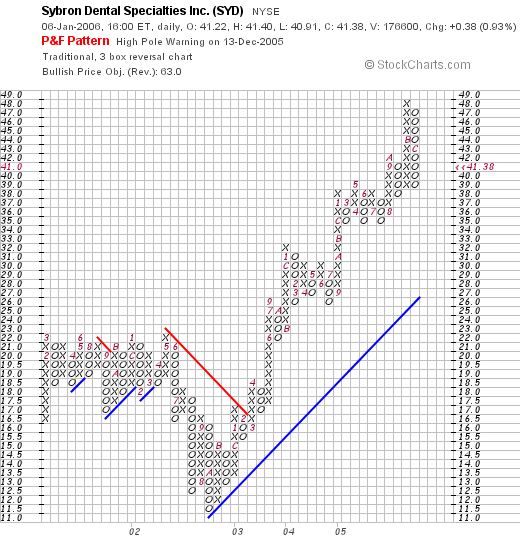 So what do I think? Well, it looks solid enough to keep on owning the stock :). In any case, the latest quarter was solid, Morningstar.com looked reasonable, the valuation was a bit rich based on PEG but not on Price/Sales and the chart looks nice!

Thanks so much for stopping by and visiting my blog! If you have any comments or questions, please feel free to leave them right here on the blog or feel free to email me at bobsadviceforstocks@lycos.com.

Bob