January 19, 2006 Bolt Technology (BTJ)
Hello Friends! Thanks so much for stopping by and visiting my blog,
Stock Picks Bob's Advice
. As always, please remember that I am an amateur investor, so please remember to consult with your professional investment advisors prior to making any investment decisions based on information on this website.
Click
HERE for my ***PODCAST*** on BOLT TECHNOLOGY and a READER ON SELLING RESISTANCE

The market rebounded nicely today. It is so hard to determine what the market will do in the short run.
Looking through the
list of top % gainers on the AMEX
, I came across Bolt Technology Corporation (BTJ), that had a nice day today, closing at $17.86, up $1.26 or 7.06% on the day. I do not own any shares nor do I have any options on this stock.
According to the
Yahoo "Profile" on BTJ
, the company
"...and its subsidiaries engage in the development, manufacture, and sale of seismic energy sources used in the offshore seismic exploration for oil and gas worldwide. It operates in two segments, Geophysical Equipment and Industrial Products. Geophysical Equipment segment develops, manufactures, and sells marine seismic energy sources and underwater electrical connectors and cables, air gun signature hydrophones, and pressure transducers used by the marine seismic industry."
With the oil price soaring, oil service companies like Bolt are doing well in the market.
On October 25, 2005, Bolt
reported 1st quarter 2006 results
. Revenue for the quarter ended September 30, 2005, increased 108% to $7.99 million, compared with $3.8 million in the same quarter the prior year. Net income increased 383% to $1.02 million or $.18/share, up from $211,000 or $.04/share the prior year same period. This was a very strong report for this small company.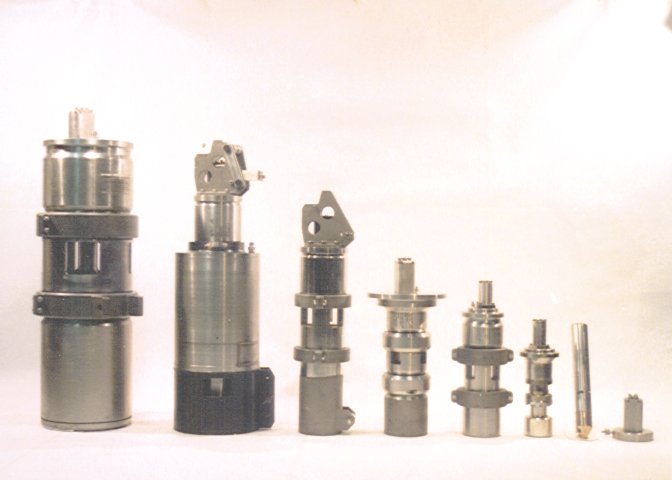 And what about longer-term? Taking a look at the
Morningstar.com "5-Yr Restated" financials
, we can see that revenue has been erratic up to the last few years, increasing from $15 million in 2001 to $18 million in 2002, only to drop to $11 million in 2003. However, since 2003, revenue has steadily grown to $18.8 million in 2005 and $23 million in the trailing twelve months (TTM).
Earnings have also been a bit erratic, climbing from $.07/share in 2001 to $.35/share in 2002, only to drop to a loss of $(.03) in 2003. However, since 2003, earnings have grown steadily to $.30/share in 2005 and $.44/share in the TTM.
Free cash flow has stayed positive increasing from $0 in 2003 to $1 million in 2005 and the TTM.
The balance sheet, even with the relatively small numbers, looks fine with $4.0 million in cash balanced against $3.6 million in current liabilities and $.4 million in long-term liabilities. In addition, the company has another $11.1 million of other current assets on the books per Morningstar.
How about valuation? Looking at
Yahoo "Key Statistics" on Bolt
, we can see that this is really a MICRO cap stock, with a market capitalization of only $97.0 million. I consider anything under $100 million to be in the micro cap size!
According to Yahoo, the trailing p/e is 40.23. No forward p/e is reported and no PEG is noted on Yahoo either. This is a very small company with apparently few analysts watching.
According to the
Fidelity.com eResearch website
, Bolt is in the "Oil & Gas Equipment/Services" Industrial Group. Within this group, Bolt has a Price/Sales ratio of 4.4, only Schlumberger (SLB) is higher at 5. BTJ is followed by BJ Services (BJS) at 4.0, Baker Hughes (BHI) at 3.4, Cooper Cameron (CAM) at 2.3 and Halliburton (HAL) at 1.8.
Other numbers from Yahoo show that there are only 5.44 million shares outstanding with 17,930 shares out short, representing 0.40% of the float. The company is not reported to pay a dividend on Yahoo, and no stock splits are reported as well.
What about a chart? Looking at a
"Point & Figure" chart on BTJ from Stockcharts.com
, we can see that the stock was slowly declining between May, 2001, when it was trading at $6.00, until July, 2003, when it hit $3.00. During 2003 the stock tried to move higher, breaking down once again in October, 2004, back to the $3.00 level. Since that time in 2004, the stock has been climbing strongly to its current level of $17.86.
And what do I think about this company. First of all, it is a TINY company with a market capitalization under $100 million. I am afraid about the potential volatility of these shares if anyone tries to "get in" or "get out". But except for that, the latest quarter was extremely strong, the last few years look promising, with positive free cash flow and a nice balance sheet.

On the downside, the stock is subject to price fluctuation based on the commodity price of oil. Other than that, thinks look quite good and the stock is attractive. Just highly risky.

Thanks so much for stopping by! If you have any comments or questions, please feel free to email me at bobsadviceforstocks@lycos.com.

Bob















Posted by bobsadviceforstocks at 9:03 PM CST |
Post Comment
|
Permalink
Updated: Thursday, 19 January 2006 10:19 PM CST