"Revisiting a Stock Pick" National Instruments (NATI)
Hello Friends! Thanks so much for stopping by and visiting my blog,
Stock Picks Bob's Advice
. As always, please remember that I am an amateur investor, so please remember to consult with your professional investment advisors prior to making any investment decisions based on information on this website.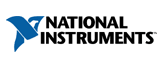 As I like to do when looking for a stock to discuss on this blog, I reviewed the
list of top % gainers on the NASDAQ
and came across National Instruments Corp. (NATI) which shortly before the close of trading today, is trading at $36.81, up $4.05 or 12.36% on the day. I do not own any shares of NATI, nor do I have any options.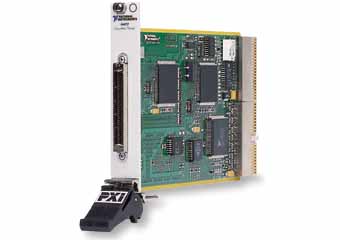 National Instruments is an old favorite of mine on this blog. I first
posted NATI on Stock Picks Bob's Advice
on July 28, 2004, when it was trading at $27.89. Thus, the stock is currently trading $8.92 higher than the "pick price" or ahead by 32.0%.
And what does NATI do? According to the
Yahoo "Profile" on National Instruments
, the company
"...engages in the design, development, manufacture, and marketing of measurement and automation products. The company offers instrumentation software and computer plug-in cards, and accessories that users combine with computers, networks and the Internet to create measurement and automation systems."
And how about the latest quarter? As is the case with so many stocks that are discussed on this blog, the driving force behind the big stock gain today was a great earnings report. Yesterday, after the close of trading, National Instruments
announced 4th quarter 2005 results
. Revenue for the quarter came in at $160 million, up 175 from the $137 million reported in the same quarter last year. Net income worked out to $21 million, up 27% from the $16.5 million in the same quarter last year. Diluted earnings per share climbed 30% to $.26/share up from $.20/share the prior year. The company also increased the quarterly dividend 20% this quarter to $.06/share.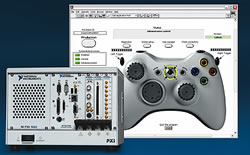 How about longer-term? Taking a look at the
Morningstar.com "5-Yr Restated" financials
, we can see the steady revenue growth (except for a dip from $410.1 million in 2000 to $385.3 million in 2001) to $514.1 million in 2004 and $549.2 million in the trailing twelve months (TTM).
Earnings, which also dipped from $.69/share in 2000 to $.39/share in 2002, have increased steadily since then to $.59/share in 2004 and $.70/share in the TTM.
According to Morningstar, the company paid its first dividends in 2003 with $.07 paid. This has increased to $.18 in 2004 and $.20/share in the TTM.
Free cash flow has been growing very nicely with $18 million in 2002, $45 million in 2003, $53 million in 2004 and $83 million in the trailing twelve months.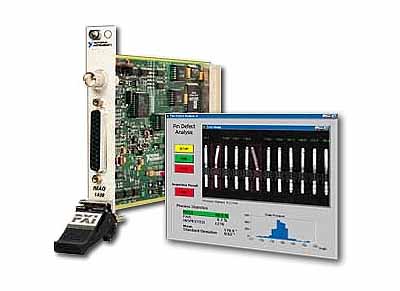 The balance sheet is very nice per Morningstar, with $180.7 million in cash, more than enough to pay off both the $84.7 million in current liabilities and the $13.3 million in long-term liabilities combined almost two times over. In addition, Morningstar reports the company with $166.7 million in other current assets.
And how about valuation? Looking at
Yahoo "Key Statistics" on National Instruments
, we find that the stock is a mid cap company with a market capitalization of $2.90 billion. The trailing p/e is a bit rich at 52.21, the forward p/e (fye 31-Dec-06) is just a bit better at 39.89. The PEG ratio (5 yr expected) is also a bit steep at 1.83.
According to the
Fidelity.com eResearch website
, NATI is moderately priced in terms of the Price/Sales ratio in the "System Software" industrial group.
Topping this group is Infosys (INFY) with a Price/Sales ratio of 11.0. This is followed by Autodesk (ADSK) at 7.1, National Instruments (NATI) at 4.8, Mercury Interactive (MERQ.PK) at 3.8, Manhattan Associates (MANH) at 2.6, and Take-Two Interactive (TTWO) at 0.9.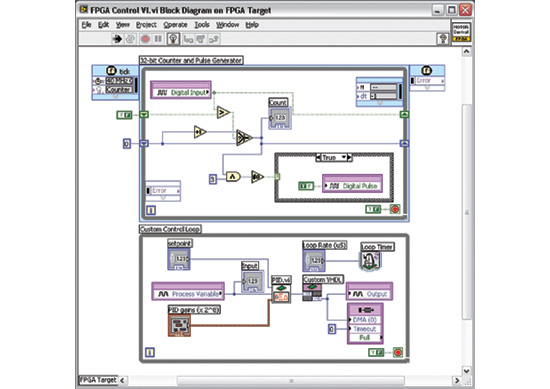 Looking back at Yahoo for some additional numbers on this stock, we can find that there are 79.14 million shares outstanding. Of these, 1.74 million shares were out short as of 12/12/05. This represents 3.10% of the float or 6.2 trading days of volume. Since I use a 3 day short ratio as a cut-off for my own evaluation, I consider 6.2 days of short-interest to be significant and may be fueling the current price appreciation on the good news in the earnings report.
And what about a chart? Taking a look at the
"Point & Figure" chart on National Instruments (NATI)
, we can see that the stock was trading lower between April, 2001, and October, 2002, when it bottomed at around $13.50. The stock since then, in line with the earnings improvement, has fairly steadily appreciated to the current $36.57 level.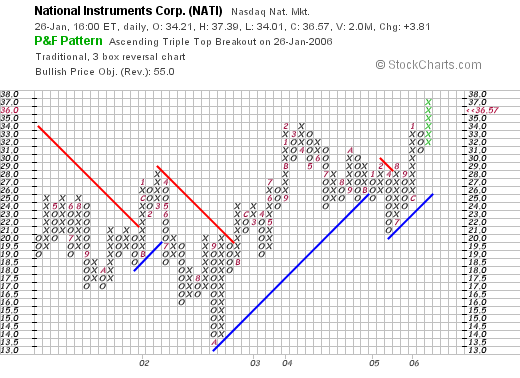 So what do I think about this stock? Well, first of all, the company had a nice move today with a large supply of short-sellers that are probably scrambling to cover their sales. The latest quarterly result was strong with both strong revenue and earnings results. Since 2002, the earnings and revenue have been growing steadily. The company even has a growing cash dividend! In addition, NATI is 'throwing off' a growing amount of free cash, and the balance sheet is quite nice as is the graph of the stock price.

On the downside valuation is rich, with both a P/E and PEG higher than I like to see them. The Price/Sales is moderate within its group of stocks.

However, the stock still fits into my own criteria and it is always nice to see a company that was doing well enough to be posted here on the blog, to show up again two years later once again moving higher in a strong fashion.

Thanks again for stopping by. If you have any comments or questions, please feel free to leave them on the blog or email me at bobsadviceforstocks@lycos.com.

Bob