"Revisiting a Stock Pick" Armor Holdings (AH)
Hello Friends! Thanks so much for stopping by and visiting my blog,
Stock Picks Bob's Advice
. As always, please remember that I am an amateur investor, so please remember to consult with your professional investment advisors prior to making any investment decisions based on information on this website.

Looking through the
list of top % gainers on the NYSE
today, I came across Armor Holdings (AH) which closed at $50.75, up $3.08 or 6.46% on the day. I do not own any shares of AH nor do I have any options on this stock.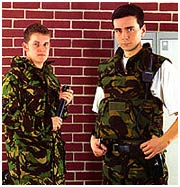 AH is an old selection of mine have
picked Armor Holdings (AH) for Stock Picks Bob's Advice
on December 8, 2003, a little over two years ago, when the stock was trading at $26.35/share. Thus, the stock has appreciated $24.40 or 92.6% since posting.
Let's take another look at this stock and see how it fits into the strategy on this website.
First of all, let's review what the company does. According to the
Yahoo "Profile" on Armor Holdings
, the company
"...engages in the manufacture and distribution of security products and vehicle armor systems for the law enforcement, military, homeland security, and commercial markets. It operates in three divisions: Aerospace and Defense Group, Products, and Mobile Security."
As is often the case, what drove the stock higher today, was the
announcement of 4th quarter 2005 earnings
after the close of trading yesterday. Revenue for the quarter totaled $452.7 million, up 34% from $337.5 million the prior year. This also topped the mean estimate of $447.9 million. Income for the quarter rose to $37.6 million or $1.04/share, up from 426.4 million or $.74/share the prior year same quarter. As I like to suggest, an earnings report is a perfect "trifecta" if the company also raises guidance during the quarter. As the report noted:
"Armor forecast first-quarter income of $1.05 to $1.10 per share, including a penny of integration costs. The company raised its annual forecast to a range of $4.10 to $4.30 per share on revenue of $1.71 billion to $1.77 billion, up sharply from a prior estimate for income of $3.55 per share and $1.6 billion in revenue.

Analysts currently predict quarterly earnings of 96 cents per share on $428 million in revenue, and yearly income of $3.74 per share on $1.66 billion in revenue."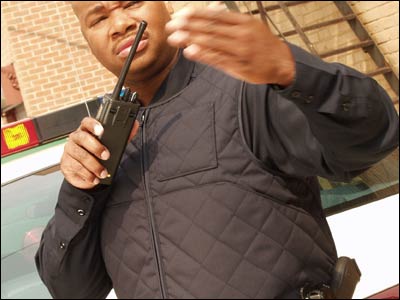 How about longer-term? Looking at the
Morningstar.com "5-Yr Restated" financials on AH
, we can see the steady growth in revenue from $140 million in 2000, to $980 million in 2004 and $1.5 billion in the trailing twelve months (TTM).
Earnings have been less consistant dropping from $.73/share in 2000 to a loss of $(.57)/share in 2002, only to start rapidly increasing to $.38/share in 2003, $2.44/share in 2004, and $3.38 in the TTM. Free cash flow has also been a bit inconsistent increasing from $10 million in 2002 to $42 million in 2003, dropping to a negative $(5) million in 2004 and back to $31 million in the TTM.
The balance sheet looks fine to me with cash of $426.9 million and other current assets of $480 million and only $542.6 million in current liabilites giving the stock a current ratio of almost 2:1. In addition, the company has $198.0 million in long-term liabilities.
And what about some valuation statistics on this stock? Looking at
Yahoo "Key Statistics" on AH
, we find that this company is a mid-cap stock with a market capitalization of $1.77 billion. The trailing p/e is nice at 15.13, with a forward p/e (fye 31-Dec-06) even nicer at 13.57. Thus, the PEG ratio (5 yr expected) is 1.25. Generally PEG ratios of 1.5 or lower suggest reasonable valuation for a growth stock.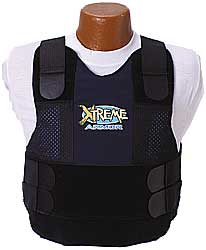 Looking at the
Fidelity.com eResearch website
for another parameter, the Price/Sales ratio, we find that Armor Holdings is also reasonably priced by this statistic as well. Fidelity places AH in the "Security/Protection Services" Industrial Group.
Within this group, the most "expensive" stock by Price/Sales ratios is Document Security Systems (DMC) with a Price/Sales ratio of 91.3. This is followed by Lo-Jack (LOJN) at 2.6, Checkpoint Systems (CKP) at 1.3, Armor Holdings (AH) at 1.1, and Brink's (BCO) at 0.6.
Other Yahoo statistics reveal that the company has 34.91 million shares outstanding. Of these shares there are 2.70 million out short representing 6.3 trading days of volume as of 1/10/06. This is 7.9% of the float. Thus, there are quite a few shares out short on this stock and with the strong earnings report, the price move today may represent at least in part, a certain scrambling among short sellers to buy shares to cover their shorts, pushing the stock price even higher. Just my speculation, but it is conceivable.
The company does not pay a dividend and has not split its stock per Yahoo.
And how does the chart look? Reviewing the
"Point & Figure" chart on AH from Stockcharts.com
:
We can see how the stock actually declined from a peak of $29 in April, 2002, down to $9.50 in March, 2003, only to climb higher, breaking through resistance at $17.50 in September, 2003, to move strongly higher in price to the current level of $50.75 today. It is interesting how this corresponds to the decline in earnings into 2002 and then the turn-around in the financial fortunes of the company.

What do I think? Well, I certainly wish I had bought some shares when I first reviewed the stock! Seriously, the latest quarter was superb exceeding analysts expectations. The company raised guidance for the upcoming year. The Morningstar.com review was strong with the growth in revenue and earnings, free cash flow although fluctuating, is now positive. The balance sheet is solid, valuation is excellent and the chart is encouraging. The only thing about this stock that gives one pause is that it is a military contractor and if military requirements change, then their fortunes may also be altered. However, unfortunately, I am not so optimistic about peace breaking out in the world :(.

Anyhow, that's the stock for today! Thanks for visiting. If you have any comments or questions, please feel free to leave them on the blog or email me at bobsadviceforstocks@lycos.com.

Bob