Oshkosh Truck (OSK) "Revisiting a Stock Pick"
Hello Friends! Thanks so much for stopping by and visiting my blog,
Stock Picks Bob's Advice
. As always, please remember that I am an amateur investor, so please remember to consult with your professional investment advisors prior to making any investment decisions based on information on this website.
Click HERE for my ***PODCAST*** on Oshkosh Truck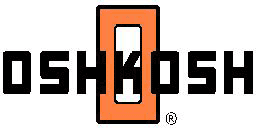 The market is doing poorly today with the Dow down 104 points to 10,849.25, and the NASDAQ off 27.52 to 2,283.04 as I write. But that doesn't mean we can't find stocks that fit our criteria and are bucking the trend!
In fact, looking through the
list of top % gainers on the NYSE
today, I came across an old favorite of mine, Oshkosh Truck (OSK) which is currently trading at $53.06, up $4.36 or 8.95% on the day as I write. I do not personally own any shares or options on this stock but my stock club does own some shares on Oshkosh which has been a terrific performer for my investment club.
I first
posted Oshkosh Truck (OSK) on Stock Picks Bob's Advice
on June 12, 2003, when the stock was trading at $62.50. The stock split 2:1 on August 14, 2003, and again another 2:1 split on August 29, 2005, so my cost-basis for my pick is actually $62.50 x 1/2 x 1/2 = $15.63. Thus, my pick has appreciated $37.43 or 239.5% since posting. And honestly, I did not buy any shares of this stock for myself!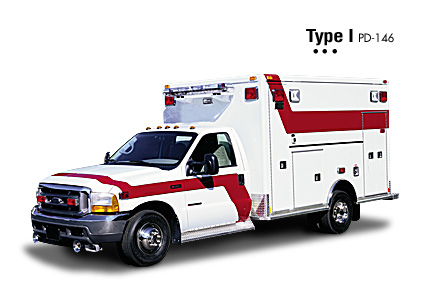 According to the
Yahoo "Profile" on Oshkosh Truck
, the company
"...engages in the design, manufacture, and marketing of various specialty commercial, fire and emergency, and military trucks; truck bodies; mobile and stationary compactors, and transfer stations; and portable and stationary concrete batch plants worldwide."
What drove the stock higher today, as is often the case with large stock gains, was the
announcement of 1st quarter 2006 results
prior to the start of trading. They reported a 22.5% increase in sales to $790.3 million, over last year's sales figure of $644.9 million. Net income increased to $53.1 million or $.72/share, up 28.6% from net income of $40.6 million or $.56/share last year. This exceeded earnings estimates of $.50-$.55/share given by Oshkosh previously. As I like to say, a "trifecta" in investing is an announcement of earnings with increases in both revenue and earnings along with increased guidance. In line with this Oshkosh increased its earnings per share guidance for 2006 to $2.55-$2.65/share. Just to top off this great report, the company went ahead and raised its dividend by 48%. What else could an investor want?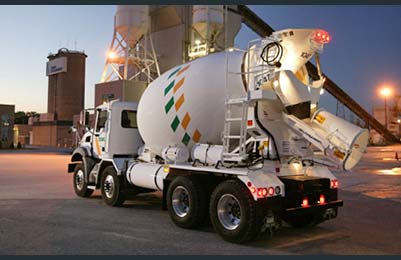 How about longer-term results? Looking at the
Morningstar.com "5-Yr Restated" financials
, we can see the steady growth in revenue from $1.4 billion in 2001 to $3.0 billion in 2005. Earnings/share have also not 'missed a beat' increasing from $.75/share in 2001 to $2.18 in 2005. In addition the company has been paying dividends during this time increasing from $.09/share in 2001 to $.22/share in 2005.
Free cash flow has been positive and growing, increasing from $81 million in 2003, $105 million in 2004 and $169 million in 2005.
The balance sheet is adequate with $127.5 million in cash and $826.9 million in other current assets. That is enough to cover both the $775.5 million in current liabilities and the $124.1 million in long-term liabilities combined.
And how about valuation?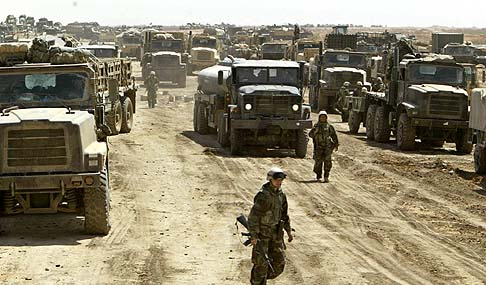 Looking at
Yahoo "Key Statistics" on OSK
, we find that OSK has now grown into a large cap stock with a market capitalization of $3.92 billion. The trailing p/e isn't too bad at 24.54 and the forward p/e (fye 30-Sep-07) is estimated at an even nicer 17.51. Pertinently, the PEG ratio (5 yr expected) is very nice at under 1.0, recorded at 0.89.
Even though the Price/Sales ratio of Oshkosh Truck is only 1.2, this still puts it at the top of its industrial group of "Trucks & Other Vehicles" according to the
Fidelity.com eResearch website
. Oshkosh is followed by Paccar at 0.9, AB Volvo at 0.6, Accuride at 0.5 and Navistar at 0.2. So while not priced absolutely richly by this parameter, the company is still the priciest by this ratio among its peers.
Going back to Yahoo for some other numbers, we can see that there are 73.49 million shares outstanding. Of these, 1.28 million are out short as of 1/10/06, representing 1.80% of the float. This is also 4.9 trading days of volume. Since this exceeds my own 3 day rule of significance, in light of the good news and the price rise today, this is certainly a bullish factor on this stock and may well be adding to the buying pressure in Oshkosh in the face of an overall weak market.
As I noted above, the company does pay a dividend (which has just been increased 48%), and up to today, the company has been paying a $.25/share dividend yielding 0.50%. As I also noted above, the company last split its stock 8/29/05 with a 2:1 split.
What about the chart? Taking a look at the
"Point & Figure" chart on Oshkosh (OSK) from Stockcharts.com
: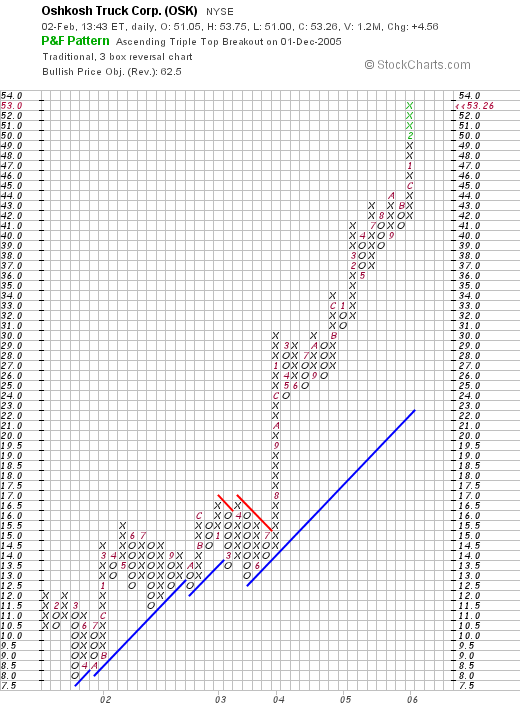 This chart is probably the strongest chart that is posted on the entire website here! The stock declined from $12.00 in January, 2001, to a low of $8.00 in March, 2001. Since then the stock price has climbed almost perfectly higher to its current level of $53.26 (as I write). If anything, the chart appears to be over-extended, by which I mean the climb has been almost straight up, and the price might well come down a bit to consolidate....but then again, I wouldn't want to be selling short on this stock today!

Anyhow, this is a very pretty picture of a stock. The earnings announcement was strong, they exceeded expectations, raised guidance, and increased their dividend! The past five years have been equally steady in growth in both revenue and earnings. Free cash flow is positive and steadily growing and the balance sheet is solid. Valuation-wise, this stock sports a p/e in the low 20's, the PEG is under 1.0, and the price/sales ratio, while top in its group, isn't that high either in absolute terms. On top of this the chart is unbeatable. The only thing I could think of which would be nicer, would be me telling you how smart I was and how I bought loads of shares when I first wrote up this stock. I did present OSK to my stock club, but otherwise, I didn't buy any shares :(.

Thanks again for stopping by! If you have any questions or comments, please feel free to leave them on the blog or email me at bobsadviceforstocks@lycos.com.

Bob










Posted by bobsadviceforstocks at 1:40 PM CST |
Post Comment
|
Permalink
Updated: Sunday, 5 February 2006 11:40 AM CST