A Reader Writes "I will appreciate if you can give your OPINION on how will you spend HYPOTHETICAL ten grand of your own today."
Hello Friends! Thanks so much for stopping by and visiting my blog,
Stock Picks Bob's Advice
. As always, please remember that I am an amateur investor, so please remember to consult with your professional investment advisors prior to making any investment decisions based on information on this website.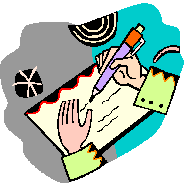 I received a nice email from Imran who writes:
Dear Mr. Freeland, Good Evening, I am a resident (physician in
training), and have 10K to invest. However, I am not vary savvy when
it comes to finances. I was going to buy some index fund and leave
the money there. While surfing net, I came across your site and spent
close to three hours there. I was impressed with your indepth
analyses. I must say that I learnt a lot in those three hours about
how to look at stocks. I went to morningstar, stockcharts and other
sites first time in my life. I am still lost how to navigate your
site to look at your current stock-postions as I was going to simply
follow those positions. I understand that one should spend time to
learn financial know how, but it may take some time for me. I will
appreciate if you can give your OPINION on how will you spend
HYPOTHETICAL ten grand of your own TODAY. It will help me a lot.
Thank you very much for your time. Have a good day ad I am looking
forward your email. With kindest personal regards, I remain,
Sincerely yours, HeartDoc
East Lansing, MI
Imran, thank you for taking the time to write and taking the time to read my blog! I hope that what I introduced you to is educational and provides you with some ideas of your own on how to invest in the stock market. First of all, there is nothing wrong with an index fund either. Many mutual funds have failed to keep up with the broader indices.
Please excuse the disorganization on my blog. I write quite a bit, but haven't kept up with some of the other pages on the website. But if you go back about three or four pages, you will find an entry describing my current holdings. Also, on almost every weekend, I have been going alphabetically through my holdings reviewing one at a time, my history with the particular stock and my current plans and an update on some of the information surrounding those investments.
I am not qualified to advise you about your own specific $10,000. What I want to convey to you is my approach to identifying stocks that I believe to be good quality investment candidates. With $10,000, I would probably start with four stocks of $2,500 in each position. You might want to consider setting up a discount brokerage account online with a company like Fidelity or Schwab. Set up a regular debit from your checking or savings each month so that the account will grow. For instance, if you can deposit $250.00 regularly, then in ten months you will have enough for a fifth position. I would try to get to five positions and consider this your minimum # of positions. Go to a 6th position only if a portion of your five stocks is sold at a gain. Maybe consider going to a maximum of 20 positions. Read through my blog, I think you will understand my own strategy.
I cannot tell you which stocks to own. Be sure to sell your losing stocks quickly and your gaining stocks slowly.
Good luck and keep me posted. Let me know if you have any more specific questions on my personal approach to thinking about stocks! With a smart guy like you, this should be a cinch.
Bob