April 5, 2006 Apple Computer (AAPL)
Hello Friends! Thanks so much for stopping by and visiting my blog,
Stock Picks Bob's Advice
. As always, please remember that I am an amateur investor, so please remember to consult with your professional investment advisors prior to making any investment decisions based on information on this website.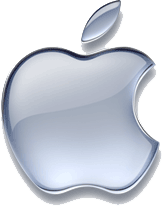 I was browsing through the
list of top % gainers on the NASDAQ
and came across Apple Computer (AAPL) which closed today at $67.21, up $6.04 or 9.87% on the day. I do not own any shares nor do I have any options on this stock. I have had several Apple computers, including the Apple IIc, an Apple LCII, a Power Mac with a 603 chip, an iMac, and now I also own an iMac with the computer built into the monitor. I am waiting to purchase an Intel-based Apple eventually :). You can see, that while I haven't owned any shares for quite awhile, I am a fan of their computers. (I should note that I am writing this entry this evening on an HP computer that is Windows-based!).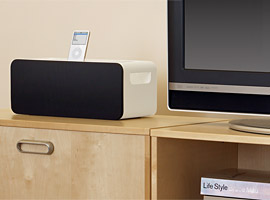 Let's take a closer look at this company and the stock and I will show you why I now feel it is worth including on this blog.
According to the
Yahoo "Profile" on Apple
, the company
"...engages in the design, manufacture, and marketing of personal computers and related software, services, peripherals, and networking solutions worldwide. It also offers a line of portable digital music players, accessories, and services. The company's products and services include Macintosh line of desktop and notebook computers; iPod digital music player; Xserve G5 server and Xserve RAID storage products; a portfolio of consumer and professional software applications; Mac OS X operating system; iTunes Music Store; and a portfolio of peripherals that support and enhance the Macintosh and iPod product lines."
One of the great attractions of this computer has been its proprietary operating system that unfortunately, has limited compatability with the Windows world. The loyal Mac fans (and I count myself among them) have been forced to own a Windows machine in addition to the Mac so that the mainstream software is accessible to them. This limitation has held back widespread acceptance of Apple computers, and it was this reason that led to the big spike in price today. As
reported
:
"Apple, with about 3 percent of the worldwide PC market, said the "Boot Camp" software, available immediately as a download, enables Macs to run either Windows XP or the Mac OS X operating software."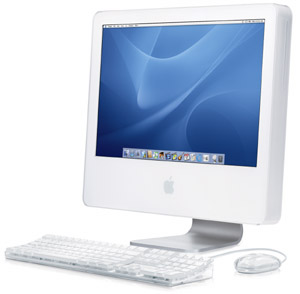 Enabling the Macintosh computer to run Windows XP, especially with the new speedy Intel chips, will offer some not-so-diehard Macintosh fans, an opportunity to live in both the Windows and Macintosh world, sort of getting the best of both systems.
And what about the latest quarterly report?
On January 18, 2006, Apple
reported 1st quarter 2006 results
. For the quarter ended December 31, 2005, revenue came in at $5.75 billion, a $2.26 billion or a 65% increase over last year's revenue of $3.49 billion during the same period. Net profit came in at $565 million, up $270 million or a 92% increase over last year's $295 million result. On a per share basis, this came in at $.65/diluted share, up $.30 from $.35/share or an 86% increase over the prior year's results. Other nice numbers in the report was a 20% increase in Macintosh sales to 1.25 million, and a 207% increase in iPod sales to 14 million iPods during the quarter.
How about longer-term results?
Looking at the
Morningstar.com "10-Yr Income" Statement
, revenue actually declined from $11.6 billion in 1995 to a low of $5.4 billion in 2001. Since 2001, as we examine the
Morningstar.com "5-Yr Restated" financials on AAPL
, we can see that revenue turned around and started growing once again, with $5.4 billion in 2001, increasing to $13.9 billion in 2005 and came in at $16.2 billion in the trailing twelve months (TTM).
Earnings have also been improving the past five years. Apple reported a loss of $(.04)/share in 2001, turned profitable at $.09/share in 2002, and then grew earnings rapidly to $1.56/share in 2005 and $1.86 in the TTM.
Apple has increased its float slightly from 714 million shares in 2001 to 809 million in 2005 and 849 million in the TTM. As a comparison, looking at the
DELL "5-Yr Restated" financials on Morningstar
, we see that revenue at Dell has grown from $31.9 billion in 2001 to $49.2 billion in 2005, earnings during this period grew from $.79/share in 2001 to $1.18 in 2005, and the number of shares has actually decreased slightly from 2.6 billion in 2001 to 2.5 billion in 2005. With Apple selling less that one-fourth of the revenue of Dell, there certainly appears to be room for Apple to continue its growth if it can find the appropriate products for the market.
Reviewing the rest of the page on Morningstar, we can see that the company is generating lots of cash with $3.2 billion in free cash flow in 2003 increasing to $4.8 billion in 2005 and $4.4 billion in the TTM.
The balance sheet is o.k. but there are a lot of current liabilities to deal with. As Morningstar reports, the company has $9.3 billion in cash, $8.3 billion in other current assets. This sounds great, but when balanced against the $15.2 billion in current liabilities, gives us a current ratio of almost 1.2. (I use 1.5 as a cut-off for a "healthy" balance sheett). Fortunately, the long-term liabilities are also a little light at only $2.8 billion.
And how about some valuation statistics on this company?
Looking at
Yahoo "Key Statistics" on Apple
, Yahoo shows that the company has a market cap of $57.04 billion, making this a large cap stock. The trailing p/e is moderately rich at 36.25, with a forward p/e of 25.75. With the rapid earnings growth, the PEG ratio comes in at 1.25. I consider PEGS between 1.0 and 1.5 as 'good' values, under 1.0 as cheap and over 1.5, as relatively richly priced. Thus, from this parameter, the stock looks reasonably priced.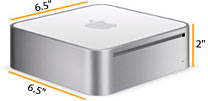 According to the
Fidelity.com "eresearch" website
, Apple is sitting in the "Personal Computers" industrial group and is the most expensive as measured by the Price/Sales ratio, coming in at a ratio of 3.3. This is followed by Dell (DELL) with a Price/Sales ratio of 1.3, and Gateway (GTW) with a Price/Sales ratio of 0.2.
Finishing up the Yahoo statistics, Apple has 848.61 million shares outstanding with 838.17 million that float. As of 3/10/06, there were 24.42 million shares out short representing 2.90% of the float, with a short ratio of 0.8. There is relatively a low level of sales out short on this company.
No dividends are reported by Yahoo, and the last stock split was 2:1 on 2/28/05.
What about the chart?
Reviewing the
"Point & Figure" chart from StockCharts.com
: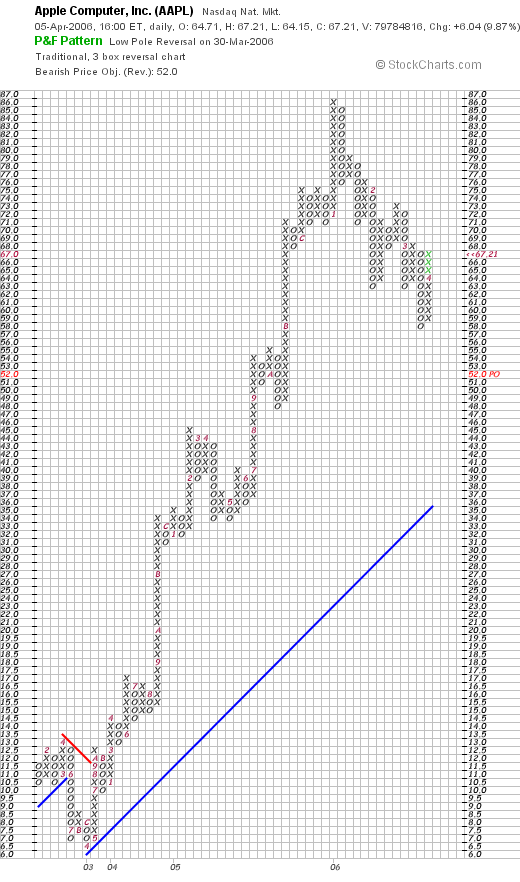 We can see that the stock, after dipping from $13/share in April, 2002, to a low of $6.50/share in April, 2003, the stock has climbed strongly to a high of $86/share in January, 2006. The stock has actually pulled back to $58 in March, 2006, before the current push higher to the $67 level. The stock is still trading almost $20 under its high, so while the chart does appear a bit over-extended (above its support line), the stock is under its recent high.

So what do I think? Well, I like the product which is my "Peter Lynch" take on the stock. The news about the computer being able to run Windows is bullish for sales, the latest quarterly report was solid, the past five years have been dynamic with a rapid growth in both earnings and revenue. Free cash flow is strong, and the balance sheet is o.k. Valuation is a bit rich by p/e, but the PEG at 1.25 is reasonable although the Price/Sales makes this the most expensive in the group of three that includes Dell and Gateway. Finally the stock chart looks great!

I never can tell if I am "too late" when picking a stock. Sometimes I am. But often, what looks like being late, turns out to be right on time as the stock often continues to rise when all of the ingredients are present for continued success. Time will tell!

Thanks so much for stopping by and visiting! If you have any comments or questions, please feel free to email me at bobsadviceforstocks@lycos.com or just leave your words right on the website itself!

Bob