A Reader Writes "What would you do if you were in the same boat?"
CLICK HERE FOR MY PODCAST ON PORTFOLIO MANAGEMENT: DEALING WITH LOSING STOCKS
Hello Friends! Thanks so much for stopping by and visiting my blog,
Stock Picks Bob's Advice
. As always please remember that I am an amateur investor, so please remember to consult with your professional investment advisors prior to making any investment decisions based on information on this website.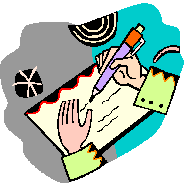 I had a nice email from a reader/listener earlier today that I wanted to share with you. Dave raises some great questions and his comments are as follows:
"Hi Bob!

I'm very happy to have found a reference to your site over at eHow.com. In fact, I think it was in an article you wrote and I just happened to be browsing through it. J

Anyway, I'm quite impressed with your grasp of the markets and picking good stocks. Your current holding made me very jealous!

I'm still trying to figure it all out, even after investing in mutual funds (and some individual stocks) for the past 16 years. I've read TOO many books and now have serious information overload. I thought I liked CANSLIM, and also found PITBULL which is a modified CANSLIM approach. But what I seemed to discover about those is that you must have good timing because so many people are following CANSLIM. Many times, by the time I would consider a stock, it had already made a significant move.

I've been reading a lot lately about value investing. For me, this approach seems to make the most sense, and requires the least amount of time "watching the tape" during the day. I work as a computer engineer and just don't have time during my busy days to keep an eye on the markets.

My biggest mistakes in investing seem to happen whenever I purchase individual stocks. Back in March 2000, as I'm sure many people did, I purchased CSCO and MSFT. Unfortunately, I'm still holding them at a significant loss hoping they will one day come back. Actually, I'm about at break-even with MSFT due to a subsequent stock split.

I also recently purchase GEOI based on a mention by Jim Cramer that seemed to make sense at the time. I bought around $15, and as you can see, it has dropped since then. I'm still holding that too (haven't perfected my sell strategy or emotions) and waiting for it to come back.

The only other individual stock I play with is the company I work for, and I do OK with that one. The symbol is HCR and I like to buy/sell inside my 401K as the stock rises and falls. In fact, it's looking like time to buy again!

I'm curious to know your thoughts on the above stock purchase mistakes I've made… What would YOU do if you were in the same boat? Would you dump CSCO, MSFT, GEOI and just take the loss so you could move on to better stocks? Or would you possibly buy more to average your cost basis down a bit?

Best Regards,

Dave M."
First of all Dave, thanks so much for writing. You make some very good observations and I appreciate very much your participation on my blog. I have been very fortunate to pick stocks that have performed very well for me. But I haven't picked all winners!
Let me try to respond to your comments and questions in order.
You write that by the time you consider a stock, it had already made a significant move. I should note that most of my stocks also had made significant moves prior to my purchase. Just look at SanDisk (SNDK) that I just purchased a few days ago. The stock has already made a large move higher. I went ahead and bought shares anyhow. We'll have to see if I was too late on that one.
I do not follow the CANSLIM approach of picking up stocks at new highs. Instead, I am looking at stocks making large percentage gains. Often these stocks are at highs, but many times they are not.
It is counter-intuitive to purchase a stock after it has moved significantly higher. I believe that a move higher is a positive factor in my review. I like to see a chart with a stock that has already been acting very healthy...moving higher in price.
While most of us generally would like to believe that we can buy stocks that after we purchase them start moving higher (wouldn't that be great?), it is what I would call a higher percentage shot to pick a stock that has already moved higher and expect it to move higher. I believe I have greater success at this because of my disciplined assessment of some basic fundamentals when looking at stocks.
I am not as excited about the "story" but more about the past quarter, the past several years, the free cash flow, the balance sheet, and some valuation numbers. I do not consider it coincidental that a company generates strong results over a period of years. I view that as a sign of good management, perhaps the presence of what some talk about a "moat" that insulates the company from competition. But I let the numbers speak for themselves.
I also have investments in mutual funds. I have those in some retirement plans. But I believe that it is possible to pick individual stocks successfully.
I suspect that one of your basic mistakes, a problem that I had for many years, is to be a "top-down" investor. I believe you can be successful if you are more of a "bottom-up" stock-picker. Your picks have been those of the popular 'story stocks'...stocks like Cisco, Microsoft, and a Jim Cramer selection GEOI. You fell into HCR that is a stock (Manor Care) that I have reviewed here on Stock Picks previously. And yet you like to sell the stock on swings of price and buy it back when it drops. As long as that is successful for you, I have no complaints.
But what about these stocks that you own? What should you do? What would I do? First of all, there really are two questions that you are asking: are these good investments, and how would I handle these positions? I cannot predict whether these stocks will work out to be good investments. If they increase in price, then they are great.
Probably, I would just assign them a new "basis" which would be the closing price on Thursday. This basis would not be for tax purposes but for dealing with the stocks today. If they appreciated 30%, I probably would use that as a signal to make a new purchase, and if they drop 8%, etc., I would wsell the stocks. Sort of as if I had purchased them Thursday.
Better yet, is the question of whether you are developing new techniques of purchasing and selecting stocks. Are you developing a disciplined strategy that will reveal new stock market ideas?
That is what I do on my blog. You are welcome to adapt or modify my strategy for your use. Or use anything else that works for you. Try to avoid just buying stocks that you have "heard about." Develop a system that will give you some new names however you wish to manage this.
You talk about value investing. Sure did work for Warren Buffett! It just isn't my approach. My basic strategy is to find the strongest stocks out there. If you use the horse race analogy, I want to own a bunch of horses that are regularly winning their races! I am not looking for a stock with good lineage that OUGHT to eventually start winning. I stay with the tried and true.
A strong stock, that I consider a "quality" investment is not about market cap. It is not about being mentioned on Jim Cramer. It is not Peter Lynch style a stock that I personally understand and use their product. It is a company that can consistently increase its earnings and revenue. A company that generates free cash, doesn't expand the number of shares too quickly, and has a solid balance sheet.
I don't care if they make widgets or pairs of shoes.
The market will reward those companies with higher stock prices over time.
I avoid stocks in general that are tied to commodity markets. Stocks like oil stocks and gold stocks. Their fortunes will be tied to the underlying price of the commodity which might be great but then again is too much of a crap shoot for me.
I haven't directly commented on your companies. Most don't look bad, just check their latest quarter, the Morningstar.com reports, and their graph. You can make your own decisions on them.
Don't get too attached to your stocks in the future. When they move lower, keep your losses small by selling declining stocks quickly and completely. Go ahead and hedge your bets by selling small amounts of stock as they appreciate in price. It is this bias that will result in your success as a stock picker and investor.
Good-luck and keep me posted on your progress! Please be sure to visit my
Stock Picks Bob's Advice Podomatic Site
.
Bob
Posted by bobsadviceforstocks at 8:41 PM CDT |
Post Comment
|
Permalink
Updated: Sunday, 16 April 2006 9:46 PM CDT