Buffalo Wild Wings (BWLD)
CLICK HERE FOR MY PODCAST ON BUFFALO WILD WINGS
Hello Friends! Thanks so much for stopping by and visiting my blog,
Stock Picks Bob's Advice
. As always, please remember that I am an amateur investor, so please remember to consult with your professional investment advisors prior to making any investment decisions based on information on this website.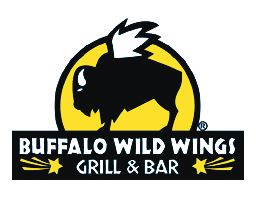 As many of you probably know, my first step for identifying a new stock pick for the blog is to scan the top % gainers lists. Looking through the
list of top % gainers on the NASDAQ
earlier today I came across Buffalo Wild Wings (BWLD) which as the market progressed actually dropped off the top % gainers list but currently is trading at $39.42, up $2.18 or 5.85% on the day. I do not own any shares nor do I have any options on this stock.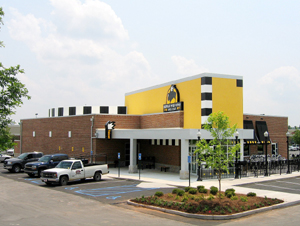 Let's take a closer look at this company and I shall show you why I think it belongs on this blog!
1. What exactly does this company do?
According to the
Yahoo "Profile" on Buffalo Wild Wings
, the company
"...engages in the ownership, operation, and franchising of restaurants in the United States. The company's restaurants serve various food items, as well as domestic and imported beers, wines, and liquor. As of December 25, 2005, it operated 122 company-owned restaurants and 248 franchised restaurants."
2. How about the latest quarterly report?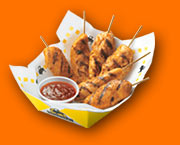 On April 25, 2006, BWLD
announced 1st quarter 2006 results
. Some of the highlights of this report include total revenue, which increased 26.5% to $64.3 million for the quarter ended March 26, 2006, from $50.8 million in the same quarter last year. Same-store sales growth for the quarter was 7.7% at company-owned stores and 6.7% at franchised restaurants. Net earnings grew 43% to $3.52 million from $2.45 million during the same period last year. Earnings per diluted share also grew 43% to $.40/share from $.28/share in the same quarter in 2005. These were very strong results imho.
3. How about longer-term results?
Taking a look at the
"5-Yr Restated" financials on BWLD from Morningstar.com
, we can see the steady revenue growth from $74.6 million in 2001 to $171.0 million in 2004 and $209.7 million in 2005.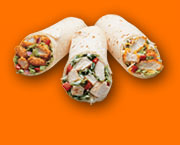 Reported earnings start in 2004 with $.84/share, increasing to $1.02/share in 2005. There has been a slight increas in shares from 8 million outstanding in 2004 to 9 million in the trailing twelve months (TTM). No dividend is reported.
Free cash flow has been a bit erratic with $7 million in 2003, a negative $(2) million in 2004,and $3 milllion in 2005.
The balance sheet looks solid with $52.4 milllion in cash, enough to pay off the combined $20.2 million in current liabilities and the $16.1 million in long-term liabilities combined. Calculating the current ratio, with $8.7 million in other current assets added to the cash gives us $61.1 million in total current assets, which, when balanced against the $20.2 million in current liabilities yields a current ratio of 3.02. Recall that ratios of 1.5 or higher are considered "healthy".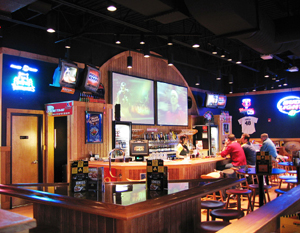 4. What about some valuation numbers on this stock?
Reviewing the
Yahoo "Key Statistics" on Buffalo Wild Wings
, we find that this is a small-cap stock with a market capitalization of only $336.86 million.
The trailing p/e is a moderate 34.61; however, the forward p/e (fye 25-Dec-07) is more reasonable 22.29. With the rapid growth estimated (5 yr expected), we have a PEG on this stock of 1.02.
Referring to the
Fidelity.com eresearch website
, we can see that BWLD is in the "Restaurants" industrial group. By the Price/Sales ratio, BWLD is moderately priced with McDonald's (MCD) topping this list with a ratio of 2. This is followed by BWLD at 1.5, Applebee's (APPB) at 1.3, Darden (DRI) at 1, Brinker Intl (EAT) at 0.8, and OSI Restaurant Partners (OSI) at 0.8.
Comparing profitability numbers, by comparing the return on equity (ROE) figures, we find that BWLD is actually the least profitable with a ROE of 10.4%. Leading the list is Darden (DRI) at 26.2%, Applebee's (APPB) at 21.1%, Brinker (EAT) at 18.2%, McDonald's (MCD) at 16.9% and OSI Restaurant Partners (OSI) at 11.1%.
Finishing up the Yahoo statistics, we find that there are only 8.54 million shares outstanding with only 6.88 million of them that float. Of these shares, 1.32 million are out short, representing 17.90% of the float as of 4/10/06, or 11.1 trading days of volume (the short ratio). This is significant imho and may result in a 'squeeze' of the short-sellers if the company continues to report good news.
No dividends are reported on Yahoo and no stock split is reported.
5. What does the chart look like?
Examining the
"Point & Figure" chart on Buffalo Wild Wings from StockCharts.com
, we can see the somewhat undulating advance of the stock price with a strong move from $21 in December, 2003, to a peak of $41 in January, 2005. The stock then pulled back to $26 in September, 2005, until breaking once again through resistance and climbing to $43 in May, 2006. The stock pulled back recently to the $36 level and now appears to be on the move higher once again.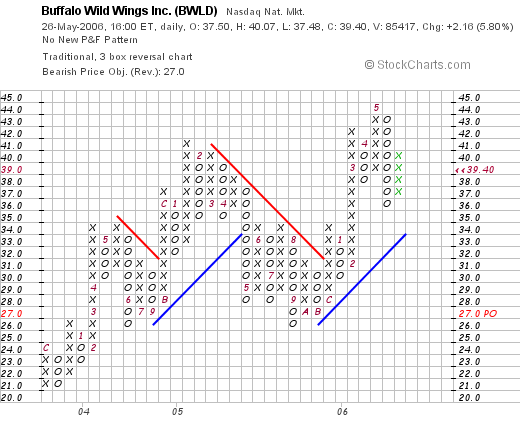 6. Summary: What do I think about this stock?

First of all I know how difficult a successful restaurant concept can be to continue long-term growth and profitability. The company had a very strong first quarter in 2006. The Morningstar.com report looks solid with steady revenue and earnings growth and essentially steady free cash flow growth as well. The balance sheet is solid. Valuation insofar as the p/e is concerned is fair with a PEG just over 1.0 making this appear reasonably priced. However, when compared to other stocks in the same group, the Price/Sales ratio is only average, and profitability, as defined by the ROE numbers, actually looks poor compared to other restaurant stocks listed.

Finally, the chart looks strong. With the very small market presence, and the potential growth quite strong, I believe that this stock is likely worth the premium paid relative to some of the parameters. Now, if only I had a 'permission slip' to be adding a new stock!

Anyhow, thanks so much for stopping by and visiting. If you have any comments or questions, please feel free to email me at bobsadviceforstocks@lycos.com or just leave your comments right on the blog.

Also be sure to come and visit my Stock Picks Bob's Advice Podcast Site.

Bob
Posted by bobsadviceforstocks at 1:36 PM CDT |
Post Comment
|
Permalink
Updated: Sunday, 28 May 2006 11:25 AM CDT