Hibbett Sporting Goods (HIBB) "Revisiting a Stock Pick"
Hello Friends! Thanks so much for stopping by and visiting my blog, Stock Picks Bob's Advice! As always, please remember that I am an amateur investor, so please remember to consult with your professional investment advisors prior to making any investment decisions based on information on this website.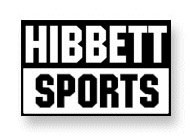 I was looking through the list of top % gainers on the NASDAQ and came across Hibbett Sporting Goods (HIBB) which closed at $32.81, up $3.19 or 10.77% on the day. i do not own any shares of Hibbett currently, but have owned shares, and have reviewed this stock on this blog previously. I believe it deserves another examination and I think I will show you how unique this little sporting goods company is!
I first purchased shares of HIBB on March 6, 2003. Writing about HIBB on March 10, 2005, I pointed out I then had a cost basis of $9.74/share on my shares I owned. (I have since sold all of my shares in Hibbett). Considering that the stock had a 3:2 stock split on September 28, 2005, this would make my cost basis on those shares (if I still owned them) actually $6.49. Thus, with today's price of $32.81, this would be an appreciation of $26.32 or 405.5% since I first purchased shares. However, I sold all of my shares back on May 19, 2006, when I sold 84 shares of HIBB for $2,052.02, or at $24.43/share. Still a nice appreciation on these shares of stock.
I first wrote up Hibbett Sporting Goods on March 10, 2005, when the stock was trading at $29.49. Adjusted for the 3:2 stock split later that year, this works out to a pick price of $19.66. With today's closing price of $32.81, this represents a gain of $13.15 or 66.9% since posting this stock 1 1/2 years ago! Not as great as my 2003 purchase price, but still a very impressive performance.
Let's take a closer look at this company, and I will share with you why i believe this stock deserves a spot on my blog.
1. What exactly does this company do?
According to the Yahoo "Profile" on Hibbett, the company

"... operates sporting goods stores in small to mid-sized markets in the Sunbelt, Mid-Atlantic, and Midwest. The company's stores offer athletic equipment, footwear, and apparel. As of January 28, 2006, it operated 527 Hibbett Sports stores, as well as 18 smaller-format Sports Additions athletic shoe stores and 4 larger-format Sports & Co. superstores in 22 states."
2. Was there any news to explain today's strong move higher?
Yesterday, after the close of trading, Hibbett announced 3rd quarter 2007 earnings results. For the quarter ended October 28, 2006, net sales increased 17.2% to $129.7 million, up from $110.6 million from the prior year same period. Net income for the quarter grew 21.5% to $9.9 million from $8.2 million in the third fiscal quarter of last year. On a diluted share basis, this came in at $.31/share, up from $.24/share last year.

Besides demonstrating strong results, I consider this a strong quarterly report because the company beat expectations for revenue of $125 million and earnings per share of $.28/share. The company also raised guidance on fiscal 2007 to earnings of $1.12 to $1.16/share with same-store sales in the 3-5% range increase. Same-store sales for this quarter rose ahealthy 7.1%. Thus HIBB did the old "trifect-plus" imho, increasing earnings and revenue, beat expectations on both of those, and raised guidance.
3. Latest quarterly result?
See above.
4. Longer-term financial results?
If we review the Morningstar.com "5-Yr Restated" financials, we can see that the company has grown its revenue from $241 million in 2003 to $440 million in 2006 and $463 million in the trailing twelve months (TTM).

Earnings have also steadily increased from $.34/share in 2002 to $.98/share in 2005 and $1.00/share in the TTM.

I like to see a stable number of shares to know that the company is not actively diluting investors' ownership of the company. Indeed, there were 33 million shares in 2002, 34 million in 206 and 32 million shares in the trailing twelve months (TTM).

Free cash flow has been solidly positive, although down in the past two years with $26 million in 2004, $33 million in 2005, $23 million in 2006 and $14 million in the TTM.

Checking the balance sheet from Morningstar.com, we can see that the company has $5.5 million in cash and $144.4 million in other current assets. This about can easily cover both the $54.6 million in current liabilities and the $14.7 million in long-term liabilities more than 2x over. When calculating the current ratio, we calculate a ratio of 2.75, which is quite healthy.
5. What about some valuation numbers?
Examining Yahoo "Key Statistics" on HIBB, the company is reported to have a market cap of $1.05 billion, making it a mid-cap stock. The trailing p/e is moderately rich at 32.58, with a forward p/e a bit better at 25.05 (fye 28-jan-08). With the rapid growth in earnings anticipated to continue, the PEG (5 yr expected) works out to a nice 1.13.

According to the Fidelity.com eResearch website on HIBB, Hibbett is in the "Sporting Goods Stores" industrial group. At least by the measure of the Price/Sales ratio, when compared to stocks in the same group, Hibbett is relatively 'pricey' with a ratio of 2.1. HIBB is followed by Dick's Sporting (DKS) at 1.1, Golf Galaxy (GGXY) at 1, Cablela's (CAB) at 0.8 and Big 5 Sporting Goods (BGFV) at 0.7.

Insofar as profitability, as measured by the Return on Equity (ROE), Hibbett does a little better, with a ROE of 27%, exceeded only by Big 5 at 34.6%, and followed by Dick's at 21.5%, Cablela's at 11.4% and Golf Galaxy at 10.7%. Thus, while a bit 'pricey', the company shows strong profitability.

Finishing up with Yahoo, we can see that the company has 32.03 million shares outstanding with 31.90 million that float. As of 10/10/06, there were 2.64 million shares or 8.30% of the float out short. In light of the relatively light average volume of 318,197 shares/day, this represents the trading volume of 8.2 days (the short ratio). Using my '3 day rule', this is a significant figure, and today's sharp rise on the back of good news, might well represent a "short squeeze" as the many short-sellers scramble to find shares to cover their already sold shares to limit their losses as the stock price climbs.

The company doesn't currently pay a dividend, and as I noted above, the company last split its shares with a 3:2 stock split on September 28, 2005.
6. What does the chart look like?
If we review a "Point & Figure" chart on Hibbett, we can see a beautiful graph of ascending stock price since the company hit a low of $4.00 in July, 2001. The company subsequently moved higher in a rather uninterrupted fashion to its recent high at $34 in March, 2006, and is currently moving once again towards its high closing at $32.81 today.

7. Summary: What do I think about this stock?
Let's review some of the things I commented on in this entry. First of all, the company had a very strong move higher today after terrific earnings were announced yesterday. This might well have been a short squeeze as the number of shares out short has not been insignificant. The company reported yesterday same-store sales for the quarter above 7%, beat expectations for both earnings and revenue and raised guidance. This was clearly what I would call a 'trifecta-plus' earnings report!

Longer-term, the company has been cranking out revenue growth in a very consistent pattern. Earnings have also been growing steadily. Free cash flow is positive (although dipping the past year or so), and the balance sheet is gorgeous, with a current ratio over 2.5.

Valuation wise, the p/e is a bit rich, but the PEG is just a tad bit over 1.0. The Price/Sales is the tops in its group, also indicating a premium valuation, but the Return on Equity is #2 in its group suggesting once again that the extra you might need to pay for this stock may well be worth it. There really aren't too many shares outstanding.

On a "Peter Lynch" basis, there is something extremely attractive to me about Hibbett (even if I don't currently own any shares!). The company is really following the Wal-Mart pattern of growth, concentrating in small towns of about 50,000 or so and starting in the south-east and spreading out across the country. The company even likes to locate itself in malls that have Wal-marts for an anchor! I like the idea of getting in on a successful retail firm that has a geographic potential of expanding its base throughout the country. And that is at the same time, increasing sales through existing outlets as supported by the strong same-store sales figures. I got shaken-out with a single poor same-store sales report. However, the underlying story remained, and the company resumed strong sales reports.

The bottom line is that I like this stock a lot! Now, if only I had a 'permission slip' to be buying a new position! I just might revisit this sporting goods chain once more!
Thanks again for visiting! If you have any comments or questions, please feel free to drop me a line at bobsadviceforstocks@lycos.com or feel free to just leave a message on the blog. If you get a chance, come and listen to my Stock Picks Podcast where I discuss many of the stocks and strategies I write about here on the blog!
Have a great weekend everyone!
Bob
Posted by bobsadviceforstocks at 4:32 PM CST |
Post Comment
|
Permalink
Updated: Friday, 17 November 2006 4:37 PM CST