Hello Friends! Thanks so much for stopping by and visiting my blog, Stock Picks Bob's Advice! As always, please remember that I am an amateur investor, so please remember to consult with your professional investment advisors prior to making any investment decisions based on information on this website.
As I like to do on weekends, this is a review of past stock picks from a little more than a year ago. Why more than a year? Actually, I started out with a yearly review advancing a week at a time....but I have missed a few weeks along the way. And thus, here we are!
This review assumes a buy and hold strategy that assumes an equal dollar purchase of stocks during the week reviewed. In practice, I employ and advocate a disciplined portfolio management system that practices quick sales of declining stocks and partial sales of gaining stocks at targeted appreciation points. This difference in strategy would certainly affect performance over time.

On July 25, 2005, I posted Diagnostic Products (DP) on Stock Picks Bob's Advice when it was trading at $56.05. On September 5, 2006, Siemens announced that it had completed the acquisition of Diagnostic Products Corporation for $58.50/share. Thus, this stock pick would have appreciated $2.45 or 4.4% since posting.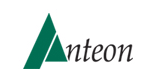 On July 27, 2005, I picked Anteon Intl (ANT) fgor Stock Picks Bob's Advice when it was trading at $47.86/share. Anteon was acquired by General Dynamics for $55.50/share in June, 2006, for an effective gain on the stock pick of $7.64 or 16.0% since being "picked" on the blog.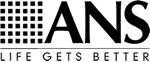 On July 28, 2005, I posted Advanced Neuromodulation Systems (ANSI) on Stock Picks Bob's Advice when it was trading at $48.40/share. ANSI was acquired by St Jude Medical for $61.25/share resulting in an effective appreciation of $12.85 or 26.5% since posting.

Finally, on July 29, 2005, I posted Middleby Corporation (MIDD) on Stock Picks Bob's Advice when the stock was trading at $69.86/share. MIDD closed at $100.70 on December 1, 2006, for a gain of $30.84 or 44.1% since posting.
Here is the chart showing my selection point.
You can note the outstanding price move after the stock was selected on the blog! Unfortunately, I didn't and I still don't own any shares of this stock.


On November 6, 2006, Middleby announced 3rd quarter 2006 results. Net sales for the quarter rose 27.6% for the quarter, coming in at $103,239,000, up from $80,937,000 in the same quarter last year. Net income rose to $12.2 million or $1.48/share, up from $9.6 million or $1.19/share last year during the same period. The company exceeded estimates of $1.28/share for the quarter.
So how did I do doing that week a bit over a year ago? Fabulous! I don't think I have ever posted four stocks only to find that three of them were acquired a year later! Overall, the average performance for the four stocks worked out to a gain of 22.75%!
Thanks so much for stopping by and visiting. If you have any comments or questions, please feel free to leave them on the blog or email me at bobsadviceforstocks@lycos.com. If you get a chance, drop by my Stock Picks Podcast site where I have been discussing a few of the many stocks that I write about on the blog!
Bob
Posted by bobsadviceforstocks at 11:45 AM CST |
Post Comment
|
Permalink
Updated: Sunday, 3 December 2006 12:00 PM CST