A Reader Writes: "SGMS. Care to revisit?"
Hello Friends! Thanks so much for stopping by and visiting my blog, Stock Picks Bob's Advice! As always, please remember that I am an amateur investor, so please remember to consult with your professional investment advisors prior to making any investment decisions based on information on this website.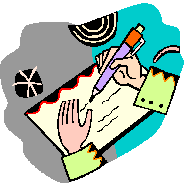 One of the favorite things about writing a blog is to receive comments and emails from all of you readers. I cannot promise to always provide you with the answer you are looking for, but I shall try to provide you with as honest a response as I am able.
I had a nice email yesterday from Anthony G. who wrote:
"Bob

I have been reading your articles on this for a couple years now...

Care to revisit? I'm bullish on it going higher and wanted to know what your views were.

Thanks and I appreciate your feedback you've shared on the web!

Anthony"
First of all, thank you so much for writing! There really are two parts to your question, 'do I agree with you that we should be bullish on this stock', and 'would I care to revisit Scientific Games' on the blog'?
For the first question, I do not have any opinion on whether Scientific Games goes higher or not. Apparently you own some shares, so I shall be rooting for you and your stock purchase that you make a lot of money. There are indeed a lot of nice things about SGMS that could lead to the price moving higher.
Next, would I revisit this stock. In general I like to wait a full year after discussing any stock that I have reviewed previously.
I first posted Scientific Games on Stock Picks on September 12, 2003 when the stock was trading at $11.55. I then "revisited" the stock on January 14, 2005, when the stock was trading at $25.87. The stock closed at $34.14 on February 16, 2007, so the initial pick and the second pick were both good calls and the stock has appreciated significantly since being mentioned here on the blog. I do not own any shares or options on this stock.
But this begs the question. The real issue is whether the stock still meets my criteria for inclusion; not whether there is a possibility that the stock appreciates strongly from here.
One of my requirements for a company to be posted is whether the latest quarter shows increasing earnings as well as revenue compared to the year earlier period. It is rather an arbitrary and rigid approach to picking stocks but it is what I do.
On November 2, 2006, SGMS reported 3rd quarter results. As reported:
"NEW YORK, Nov. 2 /PRNewswire-FirstCall/ -- Scientific Games Corporation (Nasdaq: SGMS) today reported third quarter 2006 revenues of $217.4 million, up 10 percent from $196.8 million in the third quarter of 2005. Net income was $11.5 million or $0.12 per diluted share, net of $4.6 million of stock compensation expense and $10.2 million of pari-mutuel asset impairment charges, down from $19.2 million or $0.21 per diluted share in the third quarter of 2005. Non-GAAP adjusted net income before stock compensation expense and asset impairment charges for the third quarter of 2006 was $22.8 million or $0.24 per diluted share, compared to non-GAAP adjusted net income of $24.9 million or $0.27 per diluted share for the third quarter of 2005."
You can see from the above report, that while revenue did climb 10% to $217.4 million from $196.8 million, net income declined to $.12/share vs. $.21/share in the year earlier period. Even by using non-GAAP adjusted results we have $.24/diluted share vs. $.27/diluted share the prior year. Either way we cut it, earnings declined year-over-year. For now, this precludes an 'endorsement' of the stock from me. However, if the company returns to growth, and the next quarter should be reported soon, that would certainly change my outlook.
I hope this answers your question. Thanks so much for writing and reading my blog. If you or anyone else have any questions or comments, please feel free to reach me on the blog or email me at bobsadviceforstocks@lycos.com. If you get a chance, be sure you stop by and visit my Stock Picks Podcast website.
Bob