Curtiss-Wright (CW) "Revisiting a Stock Pick"
Hello Friends! Thanks so much for stopping by and visiting my blog, Stock Picks Bob's Advice! As always, please remember that I am an amateur investor, so please remember to consult with your professional investment advisers prior to making any investment decisions based on information on this website.
Earlier today I sold my position on Jones Soda (JSDA) as it had declined to a 30% gain for me (1/2 of my top % sell target reached). This brings me down to 19 positions. It does not entitle me to add a new position, but rather to 'sit on my hands' as the sale was on 'bad' news. However, if I sell a portion of my remaining issues at a gain, well then I shall be once again on the lookout for that 20th position :).

As I like to do, I was looking through the list of top % gainers on the NYSE to see if I could find a name to discuss this afternoon. Curtiss-Wright (CW) an "old favorite" of mine was on the list and as I write is trading at $45.59, up $3.68 or 8.78% on the day. I say "old favorite" because I first posted CW on Stock Picks Bob's Advice almost three years ago on June 14, 2004, when the stock was trading at $49.46. CW actually had a 2:1 stock split on April 24, 2006, so this makes my effective pick price actually only $24.73. With the stock trading at $45.62, this represents a gain of $20.89 or 84.5%. Unfortunately, I did not then, and I do not now own any shares or options on this company.
Let's take a closer look at this stock and I shall show you why it deserves a place on this blog and why
CURTISS-WRIGHT (CW) IS RATED A BUY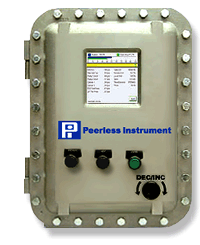 What exactly does this company do?
According to the Yahoo "Profile" on Curtiss-Wright (CW), the company
"...engages in the design, manufacture, and overhauling of products for motion control and flow control applications worldwide. It operates through three segments: Flow Control, Motion Control, and Metal Treatment."
How did they do in the latest quarter?
Without trying to sound like a 'broken record', (are you all old enough to rember those 33's with the scratches that skipped?), it was the announcement of 1st quarter 2007 results yesterday after the close of trading that drove the stock higher today! Net sales for the quarter ended March 31, 2007, increased 18% to $332.6 million from $282.6 million in the same quarter last year. Net earnings increased 59% to $19.5 million or $.44/diluted share, up from $12.3 million, or $.28/diluted share in the same period in 2006.

The company beat expectations of $.35/share according to Thomson Financial on revenue of $307.2 million.
What about longer-term results?
Examining the Morningstar.com "5-Yr Restated" financials on CW, we can see that revenue has been steadily expanding from $513 million in 2002 to $1.1 billion in 2005 and $1.28 billion in 2006. Earnings during this period have also steadily increased from $1.08/share in 2002 to $1.82/share in 2006.

As if that wasn't enough, the company also pays a dividend and has been steadily increasing it from $.11/share in 2002 to $.24/share in 2006. They have also kept a steady hand on the outstanding shares which have increased less than 10% from 41 million in 2002 to 44 million in 2006. During the same time period, revenue has grown more than 100%, earnings have increased 80% and the dividend has more than doubled. This is a nominal dilution of shares in a rapidly growing company.

Free cash flow has been positive and basically growing recently with $73 million in 2004, dipping to $63 million in 2005, but increasing to $104 million in 2006.

The balance sheet, as presented by Morningstar.com, appears solid with $124.5 million in cash and $498.1 million in other current assets. This total of $622.6 million in current assets, when compared to the $292.1 million in current liabilities yields a current ratio of 2.13. In addition, the company is reported to have $538.0 million in long-term liabilities.
What about some valuation numbers?
Reviewing Yahoo "Key Statistics" on Curtiss-Wright (CW), we can see that this is a mid cap stock with a market capitalization of $2.02 billion. The trailing p/e is a moderate 25.18 with a forward p/e (fye 31-Dec-08) estimated at 19.06. The PEG ratio (5 yr expected) is estimated at a reasonable 1.52.

According to the Fidelity.com Eresearch website, the Price/Sales (TTM) is a tad rich at 1.44 compared to an industry average of 1.39. Also, the company is a bit less than average in profitability as measured by the Return on Equity (TTM) coming in at 11.40%, under the industry average per Fidelity of 20.91.

Finishing up with Yahoo, we can see that there are 44.18 million shares outstanding with 40.20 million that float. Of these that float, 3.50 million are out short with a short ratio of 14.4. This represents 8% of the float and is very significant from my perspective. This is reflected in today's move higher on good news with a volume of 1.1 million shares when the average daily volume on CW is 244,521. The shorts are most likely feeling a bit of a "squeeze" on this stock!

The company, as I noted above, pays a dividend of $.24/share (forward rate) yielding 0.6%. The last stock split was a 2:1 split 4/24/06.
What does the chart look like?
Looking at a "Point & Figure" chart from StockCharts.com, we can see that the stock appreciated from $12 to $20 early in 2002, only to pull back to the $13 level. After June, 2003, the stock started moving strongly higher and has been appreciating strongly since.

Summary: What do I think?
Needless to say I like this stock a lot! The quarterly report was solid, the Morningstar.com page was excellent. I like the fact the company pays a dividend and has been growing it. The balance sheet is fine. Some of the valuation numbers suggest the stock is richly priced, but I suspect if the current quarter continues, estimates will rise, and numbers like PEG, Price/
sales, Return on Equity, which are a bit rich, will improve. On top of it there are loads of short-sellers betting against the stock. Finally the chart looks very strong.
Thanks again for visiting! If you have any comments or questions, please feel free to leave them on the blog or email me at bobsadviceforstocks@lycos.com. If you get a chance be sure and visit my Stock Picks Podcast Website where you can hear me talk about some of the many stocks I write about here on this website.
Have a great weekend everyone!
Bob