Buffalo Wild Wings (BWLD) "Revisiting a Stock Pick"
Hello Friends! Thanks so much for stopping by and visiting my blog, Stock Picks Bob's Advice! As always, please remember that I am an amateur investor, so please remember to consult with your professional investment advisers prior to making any investment decisions based on information on this website.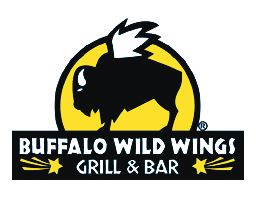 Earlier today I was looking through the list of top % gainers on the NASDAQ and was pleased to see an "old favorite" of mine, Buffalo Wild Wings (BWLD) on the list. BWLD closed at $74.20, up $9.36 or 14.44% on the day.
I use the term "old favorite" to describe stocks that I have reviewed here previously. As much as possible, I try to wait about a year before revisiting them when the opportunity arises. In fact, I wrote up Buffalo Wild Wings (BWLD) on Stock Picks Bob's Advice on May 26, 2006, when the stock was trading at $39.42. With today's close at $74.20, this represents a gain of $34.78 or 88.2% since posting just under a year ago! (Unfortunately, I did not buy any shares last year and I still do not own any shares or have any options on this stock!) In light of all of this and the following information,
BUFFALO WILD WINGS (BWLD) IS RATED A BUY
Let's take another look at this stock and I will show you why I still believe it deserves a spot on the blog and a place in my "vocabulary". If I were buying a stock today, this would be the kind of stock I would be looking to purchase!
What exactly does this company do?
According to the Yahoo "Profile" on Buffalo Wild Wings (BWLD), the company

"...through its subsidiaries, engages in the ownership, operation, and franchising of restaurants in the United States. It provides quick casual and casual dining service, as well as serves bottled beers, wines, and liquor."
How did the company do in the latest quarter?
As I have reported over and over again, it was the announcement of earnings that once again drove one of my posted stocks higher. In this case, BWLD announced 1st quarter 2007 results after the close of trading yesterday that drove the stock sharply higher today. Total revenue for the quarter ended April 1, 2007, came in at $79.9 million, up 24.3% from last year's $64.3 million figure. Same-store sales grew 8.7% at company-owned stores and a not-quite-as-impressive 3.3% at franchised stores. Net earnings were up strongly at $5.5 million in the 1st quarter 2007 vs. $3.5 million last year. On a diluted earnings per share basis, this was more than a 50% increase from $.40/share to $.63/share in 2007.

The company easily beat estimates of $.52/share on revenue of $78.4 million according to analysts polled by Thomson Financial. On the back of this news, the company was upgraded by Morgan Keegan to "Outperform". Even Cramer had a big "booyah" for Buffalo Wild Wings, as reported:

"Cramer also sang the praises of Buffalo Wild Wings (BWLD - Cramer's Take - Stockpickr - Rating), up 15% Wednesday on strong earnings. Cramer said he believes the stock is "heavily overshorted" and going higher."
What about longer-term results?
Reviewing the Morningstar.com "5-Yr Restated" financials on BWLD, we can see that this company has grown its revenue vigorously and steadily from $96.1 million in 2002 to $278.2 million in 2006. Earnings were first reported at $.84/share in 2004 to $1.02/share in 2005 and $1.85 in 2006. During this same period, the company maintained the outstanding shares with only nominal increase in the float from 8 million in 2004 to 9 million in 2006.

Free cash flow improved from $(2) million in 2004 to $3 million in 2005 and $9 million in 2006. The balance sheet is great with $64.6 million in cash which by itself is able to cover both the $25.8 million in current liabilities and the $19.2 million in long-term liabilities combined. Calculating the current ratio, we have a total of $75 million in current assets, divided by the $25.8 million in current liabilities yields a current ratio of 2.91, a very 'healthy' current ratio imho.
What about some valuation numbers on this stock?
Reviewing the Yahoo "Key Statistics" on BWLD, we can see that this is a small cap stock with a market capitalization of only $646.73 million. The trailing p/e is a bit rich at 40.20, but the forward p/e is better (fye 31-Dec-08) estimated at 29.33. Even with the rich p/e, the growth rate is anticipated to be rapid enough to bring the PEG (5 yr expected) down to a reasonable 1.26.

Using the Fidelity.com eresearch website, we find that valuation isn't bad based on the Price/Sales (TTM) ratio which for Buffalo Wild Wings comes in at 2.04, compared to an industry average of 3.48. The company is also reported to do better than the industry average on profitability as measured by Return on Equity (TTM). BWLD is reported by Fidelity to have a Return on Equity of 15.08%, compared to the industry average of -.55%.

Finishing up with Yahoo, we can see that there are only 8.72 million shares outstanding and 7.02 million that float. As of 4/10/07, there were 2.31 million shares or 30.1% of the float, out short, representing 6.8 trading days (the short ratio). This is well above my own '3 day rule' for short interest. I have to agree with Cramer on this one that the short-sellers may well be pressured to buy shares to cover their negative bets on this stock as the price appreciated today. We can see that there were 2.5 million shares traded today, well above the average of 390,000 reported by Yahoo. In fact, many of the short-sellers may have been covering (?). I would expect that there are still many shorts still uncovered outstanding but then I would just be guessing on this one :).

No dividends are reported by Yahoo and no stock splits are reported either.
What does the chart look like?
Reviewing the "Point & Figure" chart on Buffalo Wild Wings (BWLD) from StockCharts.com, we can see that after initially trading between $33 and $26 between May, 2004, and September, 2005, the stock then started moving higher, breaking through resistance in November, 2005 at $32, and has traded strongly higher since to the current $74 level. If anything, the stock does look a little over-extended trading well above the support line around the $50 level.
Summary: What do I think?
Needless to say, I like this stock a lot. I don't know if I would like their chicken or their drinks at the bar. I like this stock not because of the restaurant, but it would be nice to visit one first-hand, but because of their superb financial performance. They reported great earnings results with solid revenue growth based not just on opening new restaurants but internal growth of existing restaurants as demonstrated by solid same-store sales growth figures.

The earnings report exceeded expectations on both earnings and revenue numbers. Furthermore, the company has an excellent and consistent track record of revenue and earnings growth, free cash flow growth, stable outstanding shares, and a great balance sheet.

Valuation-wise, the p/e is a bit rich at about 40, but the forward p/e is better, and more importantly, considering the growth rate anticipated in earnings, the PEG works out to be under 1.5. Other valuation numbers include a Price/Sales (TTM) low for its group, and a profitability as measured by Return on Equity (TTM) that is high for its group. Finally, the chart looks great and to top it off, it is another great midwestern firm (well, not from Wisconsin, but Minnesota isn't that far :).)
Thanks so much for stopping by and visiting! If you have any comments or questions, feel free to leave them on the blog or drop me a line at bobsadviceforstocks@lycos.com. If you get a chance, be sure and visit my Stock Picks Podcast Website where you can download some mp3's of me discussing some of the many stocks I write about here on the blog. In fact, I even did a Podcast on BWLD last year when I was writing up the entry.
Have a great week trading!
Bob