A Reader Writes "BEZ revenue figures--Dig a little deeper..."
Hello Friends! Thanks so much for stopping by and visiting my blog, Stock Picks Bob's Advice! As always, please remember that I am an amateur investor, so please remember to consult with your professional investment advisers prior to making any investment decisions based on information on this website.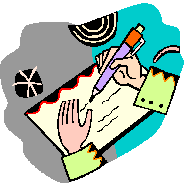 I received an excellent comment from Doug S. who wrote about my recent write-up on Baldor (BEZ). Doug wrote:
"Dig a little deeper and I think you'll discover that those revenue
figures are not what they appeared. The revenue from the two acquistions were included and not calculated on a preadjusted basis.


The true revenue growth was 10% not 100%. I called the company Friday morning the the person I spoke with after being transfered about five times pretty much confirmed my suspicions. If you will notice after the initial premarket pop and the conference call the stock went nowhere on huge volume."
Doug, you have made some excellent points in your letter.
If we take a look at the press release from the company we can see what you are writing. The company reports:
'John McFarland, Chairman and CEO, commented on the Company's results, "We are pleased to report our first quarterly results following our acquisition of Dodge and Reliance. Sales of $396 million were up 106%, earnings at $21 million were up 84%, and earnings per share were up 47% to $0.50. Operating margin for the quarter was 13.2%. Earnings per share were reduced by $0.02 for non-recurring purchase accounting adjustments related to the acquisition. Diluted average shares outstanding increased to 41.6 million in the first quarter."'
You can see that in the same line as writing about the big increase, the Chairman and CEO clearly includes the comment "...following our acquisition of Doge and Reliance." I don't think there is any subterfuge with the news, or attempt to mislead anyone.
Furthermore, on questioning about the business during the quarter, Mr. McFarland stated, as reported in the same release:
"Q ... How was business during the first quarter?

Sales for the quarter ended March 31, 2007 increased 8%. This comparison is based on 13 weeks of Baldor sales and 9 weeks of Dodge/Reliance sales during the first quarter of 2006. Industrial motor sales (63% of revenue) were up 13%, power transmission products (23% of revenue) were flat, drives sales (8% of revenue) were down slightly, and generator sales (3% of revenue) were up 13%.

International sales (13% of revenue) were up 8% for the quarter, with the highest growth in Latin America and Europe.

We saw sales growth across most industries, including the farm machinery, HVAC, aggregate and oil and gas markets, particularly in oil sands development in Canada. We also saw some softening in the mining industry."
Again, he states that sales '...increased 8%.' And he details the time period in which the big acquisition was involved.
But certainly you make an excellent point. The growth in revenue is related to the acquisition. But just as important, was the acquisition helpful to the bottom line? Was the share dilution that occurred after the acquisition made up for by the acquisition itself. In the 'lingo', I believe the question is whether the acquisition was accretive to earnings? Or was it dilutive?
Certainly, we cannot fault a management team that can make wise acquisitions that result in greater earnings, can we?
In this particular case, diluted earnings per share grew 47% to $.50/share from $.34/share. In addition, the company was able to raise the dividend 6% from $.16/share to $.17/share. Overall, I do not think that there is any gross mis-step of management in this particular acquisition. The bottom line is after all the bottom line, isn't it?
I have no great loyalty to Baldor. I do own shares now, after-all, and I appreciate your input on this stock. I will sell my shares in a heart-beat if I hit my 8% loss. On the other hand, I feel comfortable with this acquisition, even if you rightly point out, that the incredible growth in revenue is due to an acquisition. The rest of the story appears intact.
Thanks again for writing, and if you or anyone else has comments or questions on this topic or on anything that I write, please do feel free to leave your comments on the blog or email me at bobsadviceforstocks@lycos.com.
Bob