Team (TISI) "A Reader Suggests a Stock"
Hello Friends! Thanks so much for stopping by and visiting my blog, Stock Picks Bob's Advice! As always, please remember that I am an amateur investor, so please remember to consult with your professional investment advisers prior to making any investment decisions based on information on this website.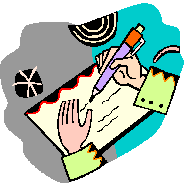 The market is quite volatile this past week or two and somehow managed to close higher this afternoon. In spite of that fact, my account dipped with weakness in my two oil-related stocks: BTJ and NOV.
Looking through the lists of the top % gainers in the market, I haven't been able to find anything that fits the blog just right. Maybe I am getting more cautious, or maybe my kind of stocks aren't participating in these 'rallies' after the sharp correction we have seen.
In any case, I wanted to use this entry to discuss a stock that came to me via Doug S. I don't think that Doug has any shares of this stock, but whenever I receive an email from anyone on the net, we all have to assume that they already have a position in this stock regardless of their comments. Doug has asked me to review Team (TISI) a couple of times now, and in fact, the stock looks rather intriguing and deserves a place on this blog. I do not own any shares or options on this stock.
TEAM (TISI) IS RATED A BUY
Let's take a closer look at this company and I shall explain why I happen to agree with Doug on this stock.
Doug S. wrote to me:
"TISI Your kind of stock" on June 27, 2007,
Then again, he wrote once more:
"TISI...Have you had a chance to look at it. I've no position and really reluctant to go long anything right now but would like your thoughts on it as it looks really intriguing. Interesting sector, great earnings and evidently very sound management.. Thanks"
O.K. Doug, here goes :). Your persistence has paid off! And thanks for bringing this stock to my attention. The numbers are indeed intriguing and it is indeed the kind of stock I like. Team (TISI) closed at $46.86 today, down $(.15) or (.32)% on the day. (In general, I choose to write up stocks making the top % gainers list, but with a 'request' like this, I shall make an exception :)).
What exactly does this company do?
According to the Yahoo "Profile" on Team, Inc., the company

"...provides specialty maintenance and construction services primarily in the United States. The company offers leak repair services, which include repairs of leaks in pipes, valves, flanges, and other parts of piping systems and related equipment; and hot tapping services, which consists of hot tapping, Line-stop, and Freeze-stop services. Its emissions control services include identification, monitoring, data management, and reporting services for the chemical, refining, and natural gas processing industries; and field machining and technical bolting services, such as use of machining equipment to repair or modify machinery, equipment, vessels, and piping systems, as well as offers flange facing, pipe cutting, line boring, journal turning, drilling, and milling services."
How did they do in the latest quarter?
On July 25, 2007, Team, Inc. (TISI) reported 4th quarter 2007 results. Revenue for the quarter came in at $96 million, up 26% from the prior year same period. Net income was even stronger, with Team reporting a 52% increase of $6.1 million, compared to $4.0 million, last year, and earnings of $.63/diluted share, up 50% from the $.42/diluted share reported the prior year. In the same news story, the company announced a planned 2:1 stock split in the form of a 100% stock dividend payable August 29, 2007, for stockholders of record on August 15, 2007.

The company beat expectations of $.60/share on revenue of $85.1 million and then went ahead and raised guidance for the 2008 fiscal year to exceed $400 million with earnings of $2.00 to $2.20/share. Two analysts are reported to have estimates of $2.10/share on revenue of $364.3 million.
What about longer-term financial results?
Reviewing the Morningstar.com "5-Yr Restated" financials on Team (TISI), we can see that the company has been steadily increasing revenue from $74 million in 2002 to $260 million in 2006 and $298 million in the trailing twelve months (TTM).

Earnings have been a bit more erratic, climbing from $.50 in 2002 to $.70 in 2004, only to dip to $.20/share in 2005. Since 2005, earnings have been steadily increasing up to the current $1.50 in the TTM.

Free cash flow, which was negative at $(1) million in 2004 and $(8) million in 2005, turned positive at $2 million in 2006 and increased to $6 million in the TTM.

The balance sheet is solid with $5.0 million in cash and $84 million in other current assets. This total of $89 million in total current assets, when compared to the $31 million in current liabilities yields a current ratio of 2.71.
What about some valuation numbers?
Reviewing the Yahoo "Key Statistics" on TISI, we find that this company is a small cap stock with a market capitalization of only $417.85 million.

The trailing p/e is a moderate 28.49 and the forward p/e (fye 31-May-09) is a bit better at 17.95. Thus, the PEG ratio works out to a very nice .92 (5 yr expected). I am generally comfortable with PEG's at 1.0 to 1.5, which might be considered 'growth at a reasonable price' (GARP). Thus, at under 1.0, this company shows great value in terms of the growth in earnings expected.

Looking for some comparative valuation numbers from the Fidelity.com eresearch website, we can see that TISI's Price/Sales ratio (TTM) comes in at 1.30, compared to the industry average of 2.56, also showing 'good value'.

The company also shows excellent profitability with a Return on Equity (ROE) TTM of 20.68% compared to the industry average of 13.65% according to Fidelity.com.

Finishing up with Yahoo, we can see that there are 8.92 million shares outstanding, with 7.88 million of them that float. As of 7/10/07, there were 578,160 shares out short, representing 7.60% of the float or 12.3 trading days of average volume (the short ratio). Using my own "3 day rule" on short interest, this is quite significant and might result in a 'short squeeze' in the event of any good news or upward price movement of the stock.

No dividend is paid by the company per Yahoo, and no stock splits are recorded.
What does the chart look like?
Gorgeous! Let's look at the "point and figure" chart on TISI from StockCharts.com:

The chart shows the stock price, after a dip to the $5.00 level in March, 2003, breaking out to $16 in April, 2003, through April, 2004. Since that time the stock has essentially moved higher in an uninterrupted fashion to its current level which reached as high as $49 today!
Summary: What do I think?
Well, I have to admit that Doug has picked a really terrific stock for me to review. Reviewing some of the findings, we have a stock at its high that recently reported outstanding earnings and revenue growth that beat expectations at the same time. They raised guidance and announced a stock split!

Longer-term, revenue has been steadily increasing, earnings have been a bit erratic, free cash flow which was negative has moved nicely positive currently, and the balance sheet looks great.

The company has reasonable valuation with a p/e in the mid-20's, a PEG under 1.0 and a Price/Sales ratio under the industry average and a ROE that is higher than other similar companies.

On top of this there are loads of shares out short suggesting there are lots of investors out there that shall need to cover their bet that the stock is moving lower and who may well feel 'squeezed' with the upcoming stock split. Finally, the chart is beautiful. O.K., I admit it. This is a great stock, my kind of stock, and I wasn't the one to find it :).
Thanks Doug! And for all the rest of you, feel free to drop me a line, leave comments on the blog, or email me at bobsadviceforstocks@lycos.com if you have any comments, questions, or have other ideas I should be examining. I cannot answer or comment on all of the letters I receive, but I do read them all, and they all are greatly appreciated!
Thanks again for dropping by! If you get a chance, be sure and visit my Podcast site, or my Covestor site to see how my actual trading portfolio is performing, or even my Social Picks Page, where that website evaluates my stock picking ability relative to the whole world of stock pickers and investors :).
Bob