A Reader Writes "...how do you distinguish between following your signals and just following the market?"
Hello Friends! Thanks so much for stopping by and visiting my blog, Stock Picks Bob's Advice! As always, please remember that I am an amateur investor, so please remember that I am an amateur investor, so please remember to consult with your professional investment advisers prior to making any investment decisions based on information on this website.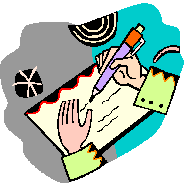 One of the great pleasures I receive from writing a blog or hosting a Stock Picks Podcast, is to get feedback or emails from my readers and listeners. If you would like to reach me, feel free to leave a comment on the blog or just drop me a line at bobsadviceforstocks@lycos.com.
In any case, I had a nice note from S.J.K. from Anchorage, Alaska who wrote:
"Hi Bob,

I get your podcast off of Itunes. I had just gotten an Ipod and was looking for a financial podcast to listen to. I downloaded a single program from maybe fifty different podcasters, including casts from Morningstar, Fidelity, Morgan Stanley, and independent podcasters.Your podcast is the only one I ended up subscribing to. It is thoughtful, insightful, and always interesting. Your style is very approachable and you just make good sense. Thank you for doing what you do.

My question has to do with getting into the market. We had cashed out a large amount of our investments to enable the purchase of a house. Now that the house is financed and our cashflow is reliable, we are looking to enter the market again. If you had a large windfall, how would you
re-enter the market? We're nervous about the market being overvalued and so are hesitant to drop everything in at once, just to see our assets drop in value. I'd be interested to hear your thoughts on the podcast or in an email directly to me.

The question opens up a broader question I've got about your strategy... many are predicting a 10% or greater "market correction" in the coming months. I assume that a general market drop would trigger your sell signals on many of your investments. Hypothetically speaking,
if all of your investments lost 10% or more and you followed the signals to sell all but six of your holdings, wouldn't you be missing a tremendous buying opportunity? how do you distinguish between following your signals and just following the market?

I look forward to hearing from you. Thank you for your time.

Yours,
---S J.
Anchorage, Alaska"
First of all, thank you so much for writing SJ. And thank you for listening! I promise you I shall get a podcast up ASAP, hopefully this afternoon! Before I answer your question, I must again emphasize that I am an amateur investor. I am not qualified or certified to give you individual advice, so I would suggest that you consult with a certified advisor prior to acting on anything that I write, or anything I talk about on my podcast. But let me try to tell you what I would be doing if I were in your shoes.
I would like to try to break down your comments and answer your questions one by one.
First of all, if I had a large windfall, how would I get into the market now? I certainly would be very careful :).
Currently, I am using 20 positions as my maximum (instead of my former maximum size of 25 holdings.) Thus, my minimum is now at 5 positions (rather than the six that I had originally blogged about.) But what about your hypothetical situation?
Recall, as you have done, that I have both minimum and maximum numbers of holdings in my peculiar investing strategy. Thus, if we are to assume a maximum of 20 positions, which should be plenty for anyone, I would divide the amount of your total investment pool by 20 to get the size of each individual holding to be purchased.
My initial goal would be to get to what I call a "neutral" posture, which would be at 1/2 of the total number of positions. If going for 20 total, then 10 would be 1/2 or neutral in my scheme.
I wouldn't get there immediately. I would look for stocks in the top % lists and start buying stocks that meet my criteria until I got to 10 positions. Once at 10, then I would implement my portfolio management strategy, adding new positions if the stocks I picked appreciated or just sitting on my hands if the stocks I bought sold on 'bad news'. Of course, once down to the minimum (5 positions), I would plan on buying a new positions to replace the minimum holdings so that the number of holdings would never theoretically get down much under the minimum (5 holdings).
Your last questions about my positions losing 10% or more, I would sell all but six positions (or actually 5 as the minimum). Let me clear this up in case you didn't understand my selling strategy.
After an initial purchase of a stock, I sell if I incur an 8% loss regardless of the duration of my holding. (I recently sold my CUB stock after holding it for a total of two days!).
However, if stocks have had partial sales on appreciation, then my strategy changes rather drastically.
Let me review the selling strategy at gains. Currently, I am selling 1/7th of my remaining position when stocks appreciate (for the first time) to 30, 60, 90, and 120% appreciation 'targets'. After this group of four sales, and with the doubling of the stock price, I increase the interval to 180, 240, 300, and 360%, and then increase once more by another 30%: 450, 540, 630, 720%, etc.
Now, how does this affect my selling strategy?
Well, after selling a stock once after a gain, much as William O'Neil advocates, I very much want to avoid ever letting a gain turn into a loss. Thus, after one sale at a 30% gain, I move my sale point up from an 8% loss to break-even.
After two or more sales at gains, I move the sale point up to 50% of the highest appreciation sale level achieved. In other words, if the stock experienced partial sales at 30, 60, and 90% levels, I would allow the stock to decline to 50% of the highest sale level, which in this case would be at 50% of 90% or at a 45% appreciation level over the initial purchase price.
My last 5 positions are still vulnerable to a sale if they decline to a sale position. However, in that case, I would have a 'permission slip' to add a new position that would otherwise qualify to be purchased. Except at the minimum, my sales at 'bad news' would require me to 'sit on my hands' and not reinvest the proceeds in another position. I am trying very hard to avoid compounding my losses on the way down and instead to compound my gains on the way up.
Finally, you commented on how I might be missing opportunities when things are cheap. You are absolutely right! I often write how my particular strategy may well not be the optimal technique with dealing with the stock market. I cannot argue with that. However, I just do not personally know when things realy are cheap. Cheap can only be decided in hindsight. If indeed a stock you have purchased moves higher after you buy it, then you are right it was cheap. Otherwise, if the stock should decline after you purchase it, it really was't that cheap was it?
Of course, we can measure 'cheapness' in terms of fundamental criteria like p/e, PEG, Price/sales, book value, etc., etc., etc. There isn't anything wrong with that. But it isn't what I do. It may well be a better approach. In fact I am trying to determine whether my strategy works at all. That is the very big reason why I blog and why I share things publicly. If I am developing a successful strategy you all will be witnesses to this process and you are more than welcome to adapt your own trading strategy accordingly.
Finally, you asked how I can distinguish between following my signals and just following the market. To answer, I am not very good at predicting market action. I don't thing there are many (anyone?) who can tell me where the market is likely to be in a month yet alone tomorrow.
I was inspired into my strategy after reading O'Neil sometime ago when he was talking about the M in CANSLIM. He advised being careful about buying stocks when the Market was turning against you. He commented on the fact that if your own stocks are hitting sale points on declines, you should notice what your own portfolio is telling you about the condition of the Market.
So instead of guessing what the Market condition is. Instead of listening to CNBC or to Jim Cramer or to Ben Bernanke or to Kudlow or to any othe other experts out there, I have chosen to listen to my own portfolio. To try to stop thinking and anticipating so much and to do what I call the Zen of investing. To listen to my own stocks and to observe their actions letting them determine my own actions in the market. There may well be times that my own portfolio will be giving me the wrong signal. I will need to deal with a lag between signals and market action. But I have something that I can deal with the gyrations of the market without trying to guess myself.
If on the other hand, if it isn't successful, then I may well determine what the changes I need to make are and then implement them. Again, I do this with all of you readers during this process.
In summary, thanks so much for writing. I do not know if I helped with this response. I do not kid you when I write that I am an amateur. I am. But I have been watching stocks and buying and selling shares for quite awhile now. And I offer my readers the documentation of my many hundreds of blog entries as my resume. Let my decisions and my write-ups speak for themselves. If you find anything I write about to be useful, please use it.
Let me know how things work out!
Regards to you and all of my readers and listeners out there!
Bob
Posted by bobsadviceforstocks at 3:51 PM CDT |
Post Comment
|
Permalink
Updated: Saturday, 11 August 2007 3:58 PM CDT