Is it Time to Sell or Time to Buy or Just Time to Ignore it All?
Hello Friends! Thanks so much for stopping by and visiting my blog, Stock Picks Bob's Advice! As always, please remember that I am an amateur investor, so please remember to consult with your professional investment advisers prior to making any investment decisions based on information on this website.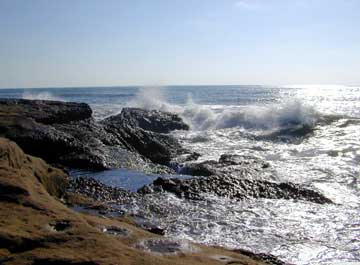 This is a tidepool picture from La Jolla, California. Years ago I spent a summer in La Jolla at the Bishop's School where I had the opportunity of studying Marine Biology and Oceanography for high school students at the Scripps Institution of Oceanography. Year's later, I had the opportunity of spending more time in San Diego doing a year of advanced medical studies at the Scripps Clinic. San Diego has a special place in my life. But I can recall the many times I would drift down and climb on the rocks and peer into the tide pools.
Each small pool was like a microcosm of the ocean. Small fish. Small molluscs. Sea weed and other plants. And small waves splashing over each pool.
When I think about building my portfolio, I understand that I am building a small microcosm of the market itself. I can observe the stocks that I hope I shall be able to hold as they mature but am aware of the tremendous forces that wash over the portfolio as each of the stocks get tossed and turned in the turbulence. What is going on within my portfolio is a reflection of the entire market.
When stocks were climbing and I would blog about my small sales on appreciation, many of my readers would write asking me why I would sell any shares in such strong stocks. Why not simply buy more? Average up! Why not?
Certainly if stocks were set to climb indefinitely, and the strongest stocks likely to climb a lot, then such activity would definitely make sense and likely be quite profitable. On the other hand, if we are to accept that the market exerts tremendous influences over all of us, like the waves battering a tide pool on a stormy day, we will understand the need to harvest our gains when times are good and put them away for those days of challenge, the days when subprime concerns challenge our faith in the long-term viability of our investments.
There probably are basically three basic approaches to dealing with market corrections. There are others, but these three exemplify what I believe are the techniques that the smartest minds out there are utilizing. (And I am not including myself into that group. Not at this time!) I would like to comment on each of these and perhaps help you think about how your philosophy fits into these strategies.
The first strategy I would label the 'diversify and forget about it'. In other words, the proponent of this advice would suggest that the markets are too complex or too contradictory to predict and respond to successfully. And that anyone who does will likely buy too late, sell too late and be out of step as they try to shift into yesterday's hottest investment.
I found this article from the Providence Journal Newspaper which fairly clearly expressed this sentiment:
"If you have a diversified portfolio, you don't have to be fearful of current events, says Jeff Seely, chief executive of ShareBuilder, an online brokerage that caters to small investors and is designed for long-term investing.

"Recently, there has been a lot of volatility, with 200 to 300 point up days followed by equal-magnitude down days," Seely points out. "Small investors absolutely get stressed when the market is unstable, particularly after a sustained period of good performance."

But if you select good fundamental stocks, or broad exchange-traded funds, those investments should produce gains longer term, and a downturn is a time to buy, he said.

"Market normalcy is in fact a sequence of ups and downs, but with a general up-trend over time," Seely said. "Taking the dips along with the upticks is unfortunately an inescapable part of the process."
Davidson said that if you want to avoid reaching for antacid during times like this, divide your investment contributions so that a certain percentage is invested in a variety of assets, such as large-cap or large, blue-chip stocks. You should have some money in mid-cap and small-cap stocks (medium- and small-sized companies). Put a percentage in real estate and international securities, and in fixed income securities, such as bonds.

"I think it's safe to say every investor no matter [his or her] risk tolerance should have some exposure to all the major asset classes," Davidson said."
I know that I personally subscribe to this philosophy in my own job-associated 403B retirement plan where I too have a variety of mutual funds in varying classes that I hope will somehow work to even out the ups and downs of the market. But that isn't what I do with my trading portfolio! I concentrate on the strongest stocks I can find and sell them quickly when they are weak and slowly and partially when they are strong.
The next approach is what I would call the 'value' approach. Or perhaps it would be better to label it the Warren Buffett approach of looking at stocks that are just plain cheap and buying them at a discount. In fact, as you or I might be avoiding a stock like Countrywide Financial (CFC) like the plague, Buffett is poking around at that carcass of a mortgage company thinking about whether it might be a time to buy a bit of it at a discount.
James B. Stewart expresses this value-driven approach well. And recently wrote an article for the Wall Street Journal about how this correction presents for the value investor. Stewart wrote:
"Early Thursday, I heard on the radio that foreign markets were selling off. By the time I got to the office, trading had begun in New York and the Nasdaq was down 50, well below my buying target of 2450.

I suppose there are circumstances in which I'd ignore my own system. But I'm hard-pressed to imagine such a scenario. A major goal of my system is to take emotion out of the decision to buy and sell. Fear of the unknown is an emotion, not a reason to stop investing. And so I launched my buying campaign.

I bought commodity producers Companhia Vale do Rio Doce and Rio Tinto, both of which had the added advantage of being foreign, boosting my allocation toward non-U.S. assets. In energy I added to my position in Valero. Among cyclicals I bought Deere, Caterpillar and Cummins. In the financial sector, I was tempted by Goldman Sachs and Morgan Stanley, but settled for more diversified, main-line banks: Wells Fargo and Bank of America.

Later at lunch, I noticed stocks had fallen further. If only I'd waited! There were even more bargains to be had. But then I got a grip, reminding myself that no one has perfect timing. The important thing is that I was able to buy at a big discount to where the market was just days ago. When the market averages again hit new highs -- which they will someday -- my gains will be all the more impressive."
For Stewart, each decline in the market is an opportunity. For an investor who likes to invest like Warren Buffett, or who follow the Benjamin Graham approach to investing, these drops in the market only make a value investor salivate. So many things to eat and only so much money to buy them with!
I cannot argue with value investors any more than I can argue with those whose main approach is to diversify assets. But I respect the tremendous strength of the market and do not wish to move against that tidal strength that can wash away any investment that doesn't respect the strength and force of a market move.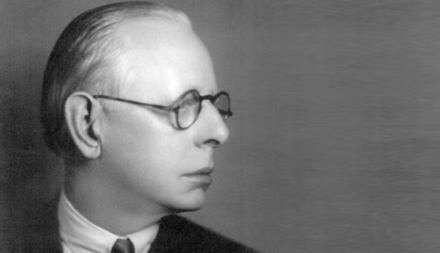 Perhaps my favorite investor of all time was the wise and wily Jesse Livermore. This picture is from an Italian website review.
Livermore made his millions not by diversification, not by being a value investor, but rather by observing the motions of the market itself. Much like Martin Zweig who famously observed "Don't fight the tape and don't fight the Fed.", Livermore watched the tape and tried to move with the market.
As this review explains:
"Livermore was a trend follower. He only took positions in the direction of the trend, and he added new postions whenever his system told him to do so.

"We know that prices move up and down. They always have and they always will. My theory is that behind these major movements is an irresistible force. That is all one needs to know...Just recognize that the movement is there and take advantage of it by steering your speculative ship along with the tide."

The basic rule to the Livermore System, therefore, is to take positions only in the direction of the trend. In or out. Long or short."
Livermore also believed in limiting losses. As this blogger wrote:
"As long as the stock is acting right, and the market is right, do not be hurry to take a profit. You know you are right, because if you were not, you would have no profit at all. Let it ride and ride along with it. It may grow into a very large profit, and as long as the "action of the market does not give you any cause to worry, "have to courage of your convictions and stay with it."





On the other hand, suppose you buy a stock at $30.00 and the next day it goes to $28.00, showing a two-point loss, you would not be fearful that the next day would possibly see a three-point loss or more. No, you would regard it merely as a temporary reaction, feeling certain that the next day it would recover its loss. But that is the time that you should be worried. That two-point loss could be followed by two points the next day, or possibly five or ten within the next week or two. That is when you should be fearful, because if you did not get out, you might be forced to make a much greater loss or later on. That is the time you should protect yourself by selling your stock before the loss assumes larger propotions."
Livermore was patient. He would also sell quickly when stocks moved against him.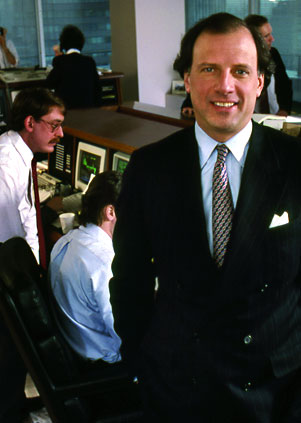 More recently, Martin Zweig has expressed this similar philosophy:
"The basis of Martin Zweig's investment philosophy is to take a measure of whether the broader market is bearish or bullish and then stay in tune with it. If the market is bullish, buy attractive stocks and let your profits run. Lock in profits or cut your losses by selling according to pre-established criteria. If the market is bearish, stand on the sidelines with cash, waiting to enter the market when it turns bullish."
Finally, William O'Neil took the Livermore thinking, the Zweig analysis, and other observations and rolled it together in the CANSLIM approach. He realized that earnings were important, that understanding the direction of the Market was critical, and that limiting losses was part of the equation.
I do not reject those that seek value in their investments. I also look for value and like to see low p/e's, low price/sales ratios, reasonable PEG's and similar valuation numbers. But valuation is for me useless out of the context of the entire market itself.
I also do not deny the role of diversification, especially in building long-term mutual fund portfolios, in protecting the individual investor. But diversification is like spreading one's bets on a roulette table. It will increase your frequency of winning yet reduce the amount of each successful wager. Nothing wrong with it, but can we remove our blinders and instead focus on the strongest stocks in he market, the highest quality companies with the steadiest record and the strongest balance sheets?
Like Livermore, like O'Neil, and like Zweig, I am interested in listening to the market, to reading the tape and avoiding moving against the tidal movement of markets. I have chosen to listen to my own portfolio, and have been letting the stocks I own let me know when it is time to buy and when it is time to sell. I avoid the problem of pulling completely out of the market by never allowing my portfolio to go below the minimum equity position of 1/4th the maximum (5 positions).
And when things are good, I hedge my bet. I am willing to sell a little when things are good. And sell a lot in a hurry when things are bad. It seems to work for me. I just wanted to share with you a few thoughts this Thursday evening on what other people are doing. And why I am comfortable, and believe I am in good company, in doing what I do.
Bob