A Reader Writes "...you think its a good time now to jump in....?" (VSEC)
Hello Friends! Thanks so much for stopping by and visiting my blog, Stock Picks Bob's Advice! As always, please remember that I am an amateur investor, so please remember to consult with your professional investment advisers prior to making any investment decision based on this website.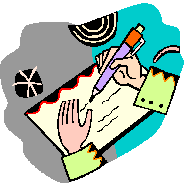 I received a nice letter from Kay, asking me about my VSEC comments. She wrote:
"Hi Bob and its great to find your blog. what do you think of vsec from now on, its around 43. you think its a good time now to jump in or to wait for a minor pullback around 37 and go long at that point.Or just buy in small quantities when it goes a bit lower?

please reply,thanks,

with best wishes n greetings,

Kay."
First of all thanks for writing and it is great to have you visiting my blog! Please remember that I am an amateur investor. I cannot write that up enough. I have my own idiosyncratic system for picking stocks and determining my entry into and exit from positions. It isn't necessarily the best way and quite frankly, I am not sure it shall be profitable long-term. I guess that is why I am writing this blog.
But to get back to your question, I don't really have an opinion on your best approach to buying VSEC if you choose to do so. I haven't changed my 'rating' on VSEC, which is still rated a buy. It is just that I personally choose to buy stocks only on the particular day that they are on the top % gainers list and also on that particular day that I have a 'permission slip' from my own portfolio. This system is only a shade more scientific than Astrology (no offense to any Astrology fans intended), as I await for an alignment of all of the planets and constellations :).
It isn't necessarily the best way, but it is my method and approach.
I know that there are many wiser minds out there who can advise you better about this particular stock and a proper entry point. In fact, with a Google Search, I found a nice article on the Investor's Corner from Investors.com about entry points into stocks. I am sure there are many other articles about entry into stocks that you can review as well.
I hope that isn't a disappointing response :). You were very kind to write and all. But I have to tell you that what I do might not work for you and might not be the best way to go about it at all. But it gives me a structure to my trading, a clear set of rules that limits my actions to a very well-delineated set of actions. And it thus far has been working better for me than my many years of 'shooting from the hip' so to speak.
Thanks again for writing. Feel free to leave a comment here--either you Kay or any of my readers--or drop me a line at bobsadviceforstocks@lycos.com. I cannot respond to all of the comments I receive, but I certainly read them all and shall keep working at responding to the letters one by one :).
Bob