Ebix (EBIX)
Hello Friends! Thanks so much for stopping by and visiting my blog, Stock Picks Bob's Advice! As always, please remember that I am an amateur investor, so please remember to consult with your professional investment advisers prior to making any investment decisions based on information on this website.
First of all, Happy Halloween to all of my good friends out there in internetland! (I found this great picture of pumpkins from Iron Kettle Farm in New York!) Don't eat too much candy tonight!
It was more treat than trick from the Fed today. A quarter-point cut in the federal funds rate was enough to push stocks higher with the Dow closing at 13,930.01, up 137.54, and the Nasdaq closing at 2,859.12, up 42.41 and the S&P 500 closing at 1,549.38, up 18.36 on the day.
With a strong day in the market today, I figured it would be easy to find one of 'my kind of stocks' moving higher, and I wasn't disappointed!
Checking the list of top % gainers on the NASDAQ today, I came across Ebix Inc. (EBIX), which closed at $61.94, up $9.95 or 19.14% on the day. I do not own any shares nor do I have any options on this stock. Let's take a closer look at this stock and I will explain why I think it deserves a spot on my blog and why
EBIX (EBIX) IS RATED A BUY
What exactly does this company do?
According to the Yahoo "Profile" on Ebix, the company

"... provides software and Internet-based solutions for the insurance industry. It focuses on the sale, customization, development, implementation, and support of its insurance carrier system product, known as Business Reinsurance and Insurance Company System (BRICS)."
How did they do in the latest quarter?
This morning before the opening of trading, EBIX announced 3rd quarter 2007 results. Revenue for the quarter ended September 30, 2007, came in at $11.81 million, a 62% increase over last year's $7.3 million figure. Net income came in at $3.69 million up 123% from $1.66 million or $1.00/diluted share, up from $.53/diluted share last year.

The 'street' saw this phenomenal result and bid up the price today accordingly!
How about longer-term results?
Checking the Morningstar.com "5-Yr Restated" financials on EBIX, we find that the company over the past 5 years has steadily grown revenue from $13 million in 2002 to $29 million in 2006 and $35 million in the trailing twelve months (TTM). Earnings have increased from $.20/share in 2002 to $1.90/share in 2006 and $2.40/share in the TTM. Meanwhile, the outstanding shares have increased from 2 million in 2002 to 3 million in the TTM.

Free cash flow has been positive and growing from $2 million in 2004, $5 million in 2005, $4 million in 2006 and $6 million in the TTM. The balance sheet, while numbers are small, is quite solid with $12 million in cash, which alone could pay off both the $10 million in current liabilities and the $700,000 in long-term liabilities combined. Calculating the current ratio, the company has $23 million in total current assets, which when divided by the $10 million in current liabilities yields a very satisfactory 2.3 figure.
What about some valuation numbers?
Reviewing the Yahoo "Key Statistics" on EBIX, we can see that this is a small cap stock with a market capitalization of only $202.48 million. The trailing p/e is moderate at 25.50, especially considering the remarkable growth in earnings just recorded. Without any estimates, we cannot calculate the PEG ratio.

Using the Fidelity.com eresearch website, we can see that in terms of the Price/Sales (TTM) ratio, the stock is reasonably valued with a ratio of 4.15 compared to the industry average of 7.54. The company is not quite as 'profitable' as its peers in terms of the Return on Equity (TTM) figure which comes in at 25.33% compared to the industry average of 33.64%.

Finishing up with Yahoo, we can see that there are only 3.27 million shares outstanding with 2.83 million of them that float. As of 10/10/07, there were 3,320 shares out short representing 1 trading day of volume or 0.1% of the float.

No dividends are reported on Yahoo and the last split was actually a reverse stock split of 1:8 reported on October 1, 2002.
What does the chart look like?
Reviewing the "Point & Figure" chart on EBIX from StockCharts.com, we can see that the stock traded fairly 'sideways' between October, 2005 until August, 2006, beetween $20 and a low of $12.50. During the month of August, 2006, the stock broke out to the upside and has been moving strongly higher from this $20 level to the current $60 level where it is currently trading. This chart looks strong, if a bit over-extended, to me.
Summary: What do I think?
I actually first commented briefly on EBIX on May 24, 2007, when Doug S., a great reader and commenter on this blog wrote me about MLAB. This however, is my first in depth examination. I certainly like this stock and this company.

The company certainly reported terrific results. Blow-out growth in terms of both revenue and earnings expansion. A five year record of steady growth in revenue, earnings, positive free cash flow all while maintaining a very stable number of shares outstanding and a solid balance sheet. The stock is rather thinly traded and this can increase volatility both on the upside as it demonstrated today, or even on the downside as any large investor tries to unload shares. That is the underlying problem with purchasing shares in rather small companies which can also work to your advantage!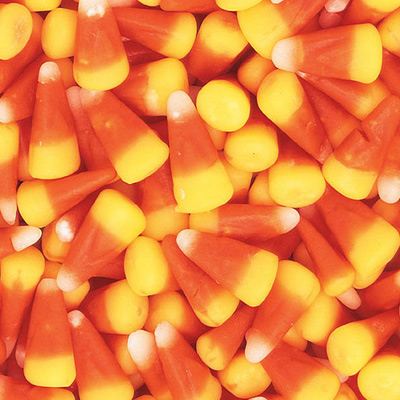 Thanks again for stopping by and visiting my blog. If you get a chance be sure and visit my Stock Picks Podcast Website, and you can listen to me ramble on about a few of the many stocks that I write up here on the blog. Check out my Covestor Page where Covestor has been analyzing my actual trading portfolio, and my SocialPicks Page where SocialPicks has been following my stock picks from this blog since the first of this year.
If you are so inclined, drop by and visit Prosper.com where I am starting to dip my toes into the water of personal lending eBay style. Be aware of the risks of these person-to-person unsecured loans, as well as the opportunities of higher interest rate returns on your investment.
Thanks again for visiting! Here is some candy corn for all of you 'Trick or Treaters!'. Enjoy the holiday and stay safe!
Bob