Chipotle Mexican Grill (CMG) "A Reader Suggests a Stock Pick"
Hello Friends! Thanks so much for stopping by and visiting my blog, Stock Picks Bob's Advice! As always, please remember that I am an amateur investor, so please remember to consult with your professional investment advisers prior to making any investment decisions based on information on this website.
Definitely my favorite part of blogging is to read comments and receive questions and suggestions from readers. Some of you become my online friends and some of you are friends and family in real life. I received a letter from Aaron B., who was home from work over Thanksgiving and my family joined his family for turkey and fixings which is a tradition for our families during this holiday. As background, Aaron is probably one of the brightest young investors I know and is developing an interest in investing.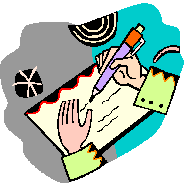 I recall discussing investing with Aaron (his dad and I are members of the same stock club as well), and we talked about things an investor can do to identify potential investments. Apparently Aaron was listening. He dropped me an email and wrote:
"

Hi Bob,

I've been looking through the different tools you showed me, and found a stock I like for my next buy. Have you ever looked at Chipotle (CMG)? I couldn't find anything on your site about it, but you said the search usually doesn't work. It seems to meet all of your criteria, what do you think?

Thanks,

Aaron"
Thanks so much for writing. I have not written up Chipotle (CMG) but I would be happy to briefly take a look at this company/stock and see if it indeed fits into my 'scheme' for investing.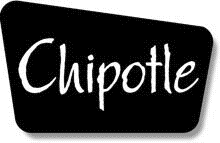 First of all Chipotle closed today (12/5/07) at $138.79, up $1.28 or .93% on the day today. This was not enough to make the top % gainers by any means. And as you probably know (or not) I generally start with those stocks on that list for inclusion on the blog. I am looking for stocks with lots of price momentum!
I am also not bothered by the $138 price level. Some investors want to buy stocks that are just at the pennies/share level so that they can buy thousands of shares. I would rather see you purchase just a few shares of a stock that is high quality (as I define it) rather than thousands of shares of a low-quality 'penny stock'.
What does Chipotle do?
As reported on the Yahoo "Profile" on CMG, the company
"...engages in the development and operation of fast-casual, Mexican food restaurants in the United States. As of December 31, 2006, it operated 581 restaurants, including 8 franchise restaurants. Chipotle Mexican Grill, Inc. was formerly a subsidiary of McDonald's Corp."
Another thing I like to investigate when reviewing a company is the latest quarterly report. I am looking for a company growing its revenue and earnings and possibly beating expectations as well as raising guidance.
How did Chipotle do in the latest quarter?
On October 30, 2007 Chipotle reported 3rd quarter 2007 results. For the quarter ended September 30, 2007, revenue increased 35.6% to $286.4 million. Perhaps even more important than that impressive growth figure, the same store sales increased 12.4%. Whenever we have a retail venture, whether it is selling purses or burritos, reporting sales, it is absolutely imperative to ask about same store sales. This figure represents the change experience in sales by comparable stores year-over-year. This is a better representation of the health of a company compared to the gross sales figure because it gives us an idea of how individual stores are performing.
Net income for the quarter came in at $20.6 million or $.62/diluted share, up sharply from the $11.8 million or $.36/diluted share during the same period in 2006.

These were great results! But sometimes just as important as the results on subsequent price performance is what the expectations were. And Chipotle delivered the 'burrito' in this department as well. In fact, they beat expectations according to analysts polled by Thomson Financial which had been expecting profits of $.53/share on revenue of $279.3 million.
What about longer-term results?
Aaron, as we discussed Thanksgiving, I like to find stocks that not only have had a great quarter but that show persistence of earnings growth. As we discussed, I am always looking for a certain 'profile' of a company to choose to invest in. It isn't really about the product, whether it be fast Mexican casual like Chipotle (I do like their restaurants!), but rather the financial results that result from their business. That's probably where I differ from the Peter Lynch approach.

In any case, what I want to find when researching a company is a record of steady revenue growth, steady earnings growth, stable outstanding shares, possibly a dividend and if so possibly a steadily increasing dividend, positive free cash flow that is also hopefully showing a record of steady growth, and a solid balance sheet which for me means lots of cash and current assets and much less current liabilities.

For this information, I have found the Morningstar.com "5-Yr Restated" financials most helpful. Be sure and familiarize yourself with this page. I believe it is one of the most important keys to my investment decisions!

Starting with revenue growth, I am sure you noted the steady growth in CMG from $205 million in revenue in 2002 to $823 million in 2006 and $1.02 billion in the trailing twelve months (TTM). Revenue growth is solid!

Earnings were initially losses starting with $(.87)/share in 2002, $(.34)/share in 2003, then turning profitable at $.24/share in 2004, $1.43/share in 2005, a dip to $1.28 in 2006, then back up to $1.93/share in the TTM. Earnings look great!

The company does not pay any dividends. Outstanding shares have increased modestly from 20 million in 2002 to 32 million in 2006 and 33 million in the TTM. This 13 million increase in the shares, amounting to a 65% increase was coupled by revenue which was up about 400%, and earnings, which were up even more than that. This share dilution is certainly acceptable relative to the other financial results.

Looking at the 'free cash flow' we can see an acceptable but not terribly exciting picture. CMG had a negative $(56) million in free cash flow in 2004, improved to a negative $(6) million in 2005, then positive $6 million in 2006 and $3 million in the TTM. You can see that the free cash flow is being consumed by the large increase in capital spending. However, the company is free cash flow positive.


During the big tech bubble in 2001, many high tech stocks had lots of cash from public offerings but never generated any money and instead consumed their available cash. This 'negative free cash flow' was called their burn rate. From my perspective, part of calling a stock 'healthy' and 'investable' requires it to be generating and not consuming its cash.

Finally, let's examine the balance sheet as provided by Morningstar. We can see that the company has $168 million in cash which by itself is more than adequate to cover both the $70.3 million in current liabilities and the $76.3 million in long-term liabilities combined. There aren't a lot of stocks out there that have that level of cash.

We can talk of the 'current ratio' which is the comparison between the total of the current assets (the cash and the other current assets combined) divided by the current liabilities. In this case, this works out to a ratio of $189/$70.3 = 2.69. Generally ratios above 1.5 or 2.0 are 'healthy'. At least that is my perspective as a quick check of the balance sheet allows. (remember I am also an amateur :))
What about some valuation numbers?
I am not really a value investor. But I do believe that valuation is something that all of us should be aware of. When we discover a great stock, valuation may be the key that let's us know whether we are 'early' or 'late' to arrive to the party :). I like to utilize the Yahoo "Key Statistics" for this purpose.

In Chipotle's case, the market cap is at the mid cap size at $4.57 billion. The trailing p/e is rich at 51.21. But more to determine how reasonable that p/e is in terms of growth expected, the PEG also comes in rich at 2.36 (5 yr expected). I prefer, if possible, to find stocks with PEG's between 1.0 and 1.5 or lower.

A couple of years ago I read a great article by Paul Sturm on SmartMoney.com explaining how a Price/Sales ratio may also help get a feel for valuation of a stock. I recommend this article to you highly. It is the company's Price/Sales ratio compared to similar companies that helps us assess whether this ratio is high or not.

According to the Fidelity.com eresearch website, Chipotle has a Price/Sales (TTM) ratio of 4.42, just under the industry average of 4.44. Thus valuation is reasonable from this perspective. In terms of profitability, at least as measured by the "Return on Equity", Chipotle is a bit light on this ratio with a value of 12.73% compared to the industry average of 15.80%.

Some other things I can glean off of Yahoo include outstanding shares which for this company is 32.91 million with a float of 31.42 million. Currently there are a good number of shares out short totaling 5.77 million as of 11/9/07, representing 40.60% of the float or 6.8 trading days of volume (the short ratio). I have arbitrarily set '3 days' as the limit of acceptable short interest. From my perspective, a ratio above 3, especially above 6 means there are a lot of investors who have sold lots of borrowed shares expecting a decline in the stock. If instead, we continue to have good results from CMG, we could be observing a short 'squeeze' . However, if these shorts 'know something we don't', well then we may well have an unraveling in process. However, I believe these short-sellers are simply betting against the 'valuation' of this stock with the high p/e and high PEG ratios. Just my hunch though. Generally a large short interest is bullish in my view.

Finally, we can see that no dividend is paid and no stock splits are reported in this relatively recent publicly offered stock.
What does the chart look like?
Influenced by your dad's and my stock club, I have really grown to appreciate 'point and figure' charting. Examining the 'point and figure' chart on Chipotle (CMG) from StockCharts.com, we see an incredible picture of price appreciation strength.
Summary: What do I think?
Well Aaron, I think Chipotle is a great stock! They reported terrific earnings, have a great Morningstar.com report although free cash flow is a bit anemic, and the balance sheet is solid. Valuation is quite rich in terms of p/e and PEG. However, the Price/Sales and the Return on Equity appear to be reasonably priced relative to similar companies. Finally, the short interest is significant and the chart looks great. Putting all of this together,
CHIPOTLE (CMG) IS RATED A BUY
Now as you know, except as an occasional trade, my purchases are limited to my own stocks giving me a 'signal' to buy. If I did have a 'signal' this is indeed the kind of stock I would be buying.
I hope this answered your question! If you have any other questions, or if any of you readers have comments or questions, please feel free to leave them on the blog or email me at bobsadviceforstocks@lycos.com. If you get a chance, be sure and visit my Podcast Website, where you can listen to me discussing many of the same stocks I write about here on the blog. Also, be sure and visit my Covestor Page where you can view how my real Trading Portfolio is performing and how it is doing relative to the indices and other investors! Also, be sure and visit my SocialPicks page where all of my stock picks are monitored over the past year.
Thanks so much for writing and visiting! All of you readers and visitors make blogging worthwhile for me. I am sure I am learning more as I write up all of these stocks and answer questions. I hope that all of you find it helpful as well! Have a great Thursday trading!
Bob
Posted by bobsadviceforstocks at 4:55 PM CST |
Post Comment
|
Permalink
Updated: Wednesday, 5 December 2007 8:34 PM CST