"Looking Back One Year" A review of stock picks from the week of June 26, 2006

Hello Friends! Thanks so much for stopping by and visiting my blog, Stock Picks Bob's Advice! As always, please remember that I am an amateur investor, so please remember to consult with your professional investment advisers prior to making any investment decisions based on information on this website.
It is the weekend and it is time for a review! Last weekend I reviewed the only stock selected on the blog during the week of June 19, 2006. Going ahead a week, during the week of June 26, 2006, I also had only one stock that I 'picked' for the blog. Let's take a closer look at Interactive Intelligence (ININ), find out how that pick would have worked out had we purchased any shares, and whether that stock still deserves a spot in the blog.
These reviews assume a 'buy and hold' approach to investing. Actually I advocate as well as practice a very disciplined portfolio management strategy for all of the stocks in my Trading Account. That is, instead of just 'buying and holding' any particular stock, I actively respond to news as well as the price movement of the equity, trying to limit losses by aggressively selling declining stocks, and locking-in gains by selling portions of appreciating stocks as they hit 'appreciation targets.'
But enough of all of that. Let's take a closer look at Interactive Intelligence.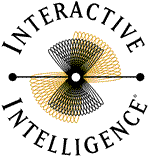 I posted Interactive Intelligence (ININ) on Stock Picks Bob's Advice on June 30, 2006, when the stock was trading at $14.27/share. ININ closed at $27.38 on December 28, 2007, for a gain of $13.11 or 91.9% since posting. I do not own any shares nor do I have any options on this stock.
What exactly does this company do?
According to the Yahoo "Profile" on ININ, the company
"...provides software applications for contact centers and voice over Internet protocol (VoIP) applications to enterprises. Its products include Customer Interaction Center that provides contact centers and enterprises a single platform and a pre-integrated all-in-one application solution for IP telephony; Vonexus Enterprise Interaction Center, an IP PBX phone and communications system for SIP-supported VoIP in the mid-sized enterprises; Interaction Dialer that provides call scripting, multi-site campaign management, intelligent campaign staging, and compliance options; and Interaction EasyScripter, which integrates to Interaction Dialer for easy Web-based scripting."
How did they do in the latest quarter?
On October 29, 2007, Interactive Intelligence reported 3rd quarter results. For the quarter ended September 30, 2007, revenue came in at $28.7 million, up 29% over last year's $22.2 million in the same period. GAAP earnings came in at $.13/share vs. $.26/share last year. However, these results include one time gains and expenses--and removing this year's expenses related to stock-based compensation and a non-cash income tax benefit last year, the 'non-GAAP' results were net income of $3.3 million this year vs. $2.2 million in 2006 or $.17/share, up from $.12/share.

The company beat expectations which were for $.12/share earnings on revenue of $26.9 million according to analysts polled by Thomson Financial.
What about longer-term results?
Reviewing the Morningstar.com "5-Yr Restated" financials on ININ, we find that revenue has steadily increased and actually that growth has accelerated recently. They had $47.8 million in revenue in 2002 increasing to $62.9 million in 2005, $83.2 million in 2006 and $103.9 million in the trailing twelve months (TTM). Earnings have also steadily increased improving from a loss of $(.50)/share in 2002 to $.06/share by 2004, $.56/share in 2006. With the latest dip in earnings in the latest quarter (see the above comments), earnings for the TTM have dipped to $.41/share.

Free cash flow has also been improving turning from a negative $(2) million in 2004 to $3 million in 2005, $7 million in 2006 and $9 million in the TTM.

The balance sheet appears adequate with $23 million in cash and $49 million in other current assets. This total of $72 million in total current assets, when compared to the $50.7 million in current liabilities yields a current ratio of 1.42.
How about some valuation numbers?
Reviewing the Yahoo "Key Statistics" on ININ, we can see that this is a small cap stock with a market capitalization of only $440.7 million. The trailing p/e is quite rich at 66.14, with a forward p/e (fye 31-Dec-08) of 38.56. With the solid growth estimated (5 yr expected), Yahoo derives a PEG ratio of 1.57. Generally ratios beetween 1.0 and 1.5 are reasonable. This number also shows the 'richness' in valuation.

Using the Fidelity.com eresearch website, we can see that the Price/Sales (TTM) ratio is reasonable at 4.58 compared to the industry average of 6.61. Also on Fidelity, we can see that the Return on Equity (TTM) is a bit under the industry average at 27.30%, compared to the industry number of 31.76%.

Returning to Yahoo, there are 16.10 million shares outstanding while only 12.38 million float. As of 11/27/07, there were 1.2 million shares out short representing 7 days of trading volume (the short ratio) which also works out to 9.5% of the float. Using my own '3 day rule' for short interest, this is a significant level that may well result in a 'short squeeze' if the company continues to report solid results. No dividends and no stock splits are reported on Yahoo.
What does the chart look like?
Looking at the 'point & figure' chart on ININ from StockCharts.com, we can see a very strong record of price appreciation from May, 2005, when the stock was trading as low as $3.75/share to the current level of $27.38, just under the high of $30. The stock had one episode of price weakness in March, 2007, when it broke through support from $22 down to a level of $13.50 before turning around and heading higher. Overall the chart looks quite strong to me.
Summary: What do I think about Interactive Intelligence (ININ)?
To review a few of the points, this has been a great stock pick for me and the blog, with an appreciation of nearly 92% since posting the stock about 18 months ago. The latest quarter was a bit opaque with solid revenue growth and actually nice earnings appreciation once we take out the 'one-time' accounting events. The company also beat expectations on both revenue and earnings.

Longer-term the stock has also been recently accelereating its growth with solid revenue improvement, earnings growth, relatively stable outstanding shares, and increasing free cash flow. The balance sheet appears solid.

Valuation-wise, the p/e ratio is quite rich with a PEG just over 1.5. Price/Sales is reasonable but the Return on Equity was a tad under the industry.

There are lots of shares out short which without any known negative news is a positive factor. Finally the chart looks solid.
With all of this,
INTERACTIVE INTELLIGENCE (ININ) IS RATED A BUY
Thanks so much for visiting! If you have any comments or questions, please feel free to leave them on the blog or email me at bobsadviceforstocks@lycos.com. Other associated websites you might wish to visit includ my Stock Picks Podcast Page, where you can download mp3's of my discussions on some of the same stocks I blog about, my Covestor Page where my actual Trading Portfolio is evaluated and compared to the indices and other investors, and my SocialPicks page where most of my stock picks for this year are reviewed and monitored.
Wishing you all a wonderful 2008!
Bob