Is the Sirius-XM Merger forming a Monopoly?
I love my XM radio.

Most of the time I listen to CNBC getting the latest Stock Market information while driving along in my car. But I also like the wide range of music choices; I enjoy channel 28 which is the Broadway Tunes channel. When my daughters get in the car, they are switching over to current hits. The choices are terrific. I plug the service to all of my friends.
But is the proposed merger between XM and Sirius anti-competitive and somehow forming a monopoly?
The Department of Justice didn't think so.
As reported:
"Our data confirms that there was very little switching between companies after a person subscribes to a particular service," said Assistant Attorney General Thomas Barnett during a conference call with reporters Monday afternoon. "
As the same article summarized:
"Despite cries from some politicians and traditional broadcast companies calling the pending deal harmful to consumers, the Department of Justice determined that an XM-Sirius merger was not anti-competitive. The Justice Department argued that other media companies such as Clear Channel (CCU, Fortune 500), CBS (CBS, Fortune 500), or even Apple (AAPL, Fortune 500) with its iTunes software and iPod music player served as alternate options for music and media customers."
Oh really?
I know that my favorite commentator Jim Cramer had been plugging away for the merger. He has argued:
"- The combined company would have more offerings and pricing plans that have clear benefits for the consumer, which is precisely what the FCC is looking for.

- It's just not an antitrust violation. Satellite radio makes up less than 5% of all radio, and neither XM nor Sirius is profitable. What sort of monopoly would that be?

- Current market conditions are so bad that it would be hard for the Feds to turn away this merger, especially given all the negativity and the huge decline in M&A."
So what exactly is a Monopoly under the Sherman Act?
Not being a lawyer, I found this opinion online:
"A monopoly power is defined as the ability of a business to control a price within its relevant product market or its geographic market or to exclude a competitor from doing business within its relevant product market or geographic market. It is only necessary to prove the business had the "power" to raise prices or exclude competitors. The plaintiff does not need to prove that prices were actually raised or that competitors were actually excluded from the market.

Today, a general definition of a monopoly is where nearly all of one product type or service is owned by one person or group of people within a community or area. Thereby, the sole control of this product or service is given to one party to the elimination of all others within the marketplace. To determine whether purchasing a competitor's business or creating an agreement with a competitor may result in a monopoly within your market place, please seek the advice of an attorney."


I found this comment from a longer article from the Department of Justice in 2003 before this merger was proposed:
"The ultimate inquiry in any merger review is whether the proposed merger will affect the state of competition: why does this merger matter? Under a coordinated effects analysis, that inquiry focuses on whether, post-merger, suppliers will have a greater incentive and ability to coordinate. That is, will the merger make coordination more likely, more perfect, more complete, or more durable? A merger could make coordination more likely simply by reducing the number of players needed for consensus or by removing an industry "maverick" with a history of undercutting or resistance to market leadership. A merger could make coordination more perfect by creating a price leader or by enabling the now fewer number of firms to support a higher price or otherwise more stringent terms of coordination. In much the same way, a merger could make coordination more complete by, for example, extending the duration, product coverage, or geographical reach of coordination. Finally, a merger could make coordination more durable by enabling firms to better monitor compliance."
Excuse me for diving into this one. But if each of these companies were so great, wouldn't they also be able to be acquired by a larger media firm that might maintain competition by strengthened financials while these satellite firms matured and became profitable?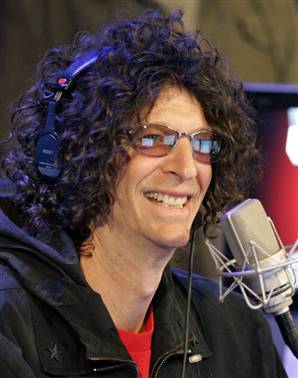 And are we rewarding mismanagement that would award Howard Stern a $500 million deal while barely staying afloat financially?
As I recall, the initial license for two providers of satellite services was designed to provide the minimum for some sort of competition.
How is just one provider really protecting the basic capitalist idea of competition in this service? How does one satellite provider offer a consumer or an automobile manufacturer any incentive at negotiating for a better deal, better service, or more innovation?
Excuse me for asking, but I just don't get it.
Yours in investing,
Bob