Satyam Computer Services (SAY) "Revisiting a Stock Pick"
Hello Friends! Thanks so much for stopping by and visiting my blog, Stock Picks Bob's Advice! As always, please remember that I am an amateur investor, so please remember to consult with your professional investment advisers prior to making any investment decisions based on information on this website.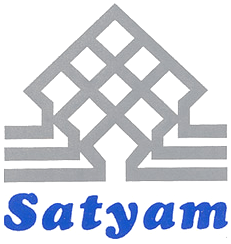 It was a nice change to see stocks move higher Friday with the Dow closing at 12,849.36, up 226.87, the Nasdaq closing at 2,402.97, up 61.14, and the S&P 500 closing at 1,390.33, up 24.77 on the day.
The stock market appeared to rally initially, as reported, on the back of the Citigroup (C) announcement of earnings, which although disappointing must have allayed some fears about possibly even worse results. In addition, perennial favorite Google (GOOG), zoomed higher by $89.87 or 20% after reporting a 30% increase in earnings, exceeding expectations.
With the market acting almost giddy, I thought it would be a good time to take a look at the top % gainers lists and see if I could review a stock that might fit the criteria that I find important.
Looking at the list of top % gainers on the NYSE, I found Satyam (SAY), an old favorite of mine that I have also owned in the past, but which I no longer currently own any shares or options, making the list closing at $26.29, up $1.79 or 7.31% on the day. Let me explain why I like this stock and why
SATYAM (SAY) IS RATED A BUY
First of all let me explain that I call this stock a "favorite" because I have reviewed this stock previously---on December 15, 2005, almost 2 1/2 years ago---when the stock was trading at $36.11. Adjusting for a 2:1 stock split on October 18, 2006, this represents a pick price of $18.06. Thus with the stock trading at $26.29 this past Friday, this represents a gain of $8.23 or 45.6% since posting. Unfortunately, I was unable to 'hand on' to this stock which I owned for an interval and instead was 'shaken out'.
What exactly does this company do?
According to the Yahoo "Profile" on Satyam, the company
"...provides information technology (IT) services and business process outsourcing (BPO) services in the United States, Europe, the Middle East, and the Asia-Pacific region. It offers application development and maintenance services, consulting and enterprise business solutions, extended engineering solutions, and infrastructure management services."
Beyond all of that 'marketing talk', the fact remains that Satyam is a leading outsourcing firm. As reported in 2006 in the Hindu Business Line:
"IT services provider Satyam Computer Services Ltd, has been ranked as the world's leading engineering services outsourcing vendor by the Brown-Wilson Group (BWG).

A BWG survey analysed 872 information technology and engineering outsourcing vendors in 63 countries and its results appeared in the company's "Black Book of Outsourcing," a highly respected publication.

Satyam led in several categories, including vendor overall preference, flexible pricing and brand image."
It has been a common-place event more many companies to outsource IT services to India and elsewhere to provide this service at a lower cost than available in America. However, one of the beneficial effects of the decline in the dollar value has been that it may once again be cost-effective to provide some of these services and manufacturing state-side instead of overseas. This insourcing, as it is called, is best exemplified by a story about IKEA, the European furniture manufacturer, which has announced plans to manufacture in the United States rather than in Poland.
How did the company do in the latest quarter?
On January 21, 2008, Satyam (SAY) reported 3rd quarter results for the quarter ended December 31, 2007. Revenue came in at $562.9 million, up 49.9% year-over-year and up 10.5% sequentially. Net income was $109.7 million, up 54.3% from the prior year and up 7.7% from the prior quarter. Basic earnings came in at $.33/share, up 50% from last year, and up 6.5% from the prior quarter. Certainly a beautiful earnings report from my perspective.

The company raised guidance for 2008, which guidance now between $2.119.2 and $2.122 billion, suggesting a growth rate beetween 45.0 and 45.2% over the 2007 results. Earnings were estimated for 2008 to come at $1.27/share suggesting a growth rate of 39.6% over the prior year.
How about longer-term results?
Reviewing the Morningstar.com "5-Yr Restated" financials on Satyam (SAY), we can see the steady picture of revenue growth from $459 million in 2003 to $1.46 billion in 2007. Earnings during this same period increased from $.26/share in 2003 to $.90/share in 2007. The company initiated dividends in 2005 at $.10/share and has increased it regularly to $.15/share reported in 2007. Meanwhile, outstanding shares have barely budged, increasing from 319 million shares in 2003 to 333 million in 2007.

Free cash flow is positive and increasing recently with $132 million reported in 2005 and $180 million reported in 2007.

The balance sheet is solid from my perspective with $152 million in cash and $457 million in other current assets, compared to $211.2 million in current liabilities and the relatively small amount of long-term liabilities totaling $41.9 million. Thus, calculating the current ratio, we obtain a result of 2.88, a very healthy ratio from my perspective.
What about some valuation numbers on this stock?
Using the Yahoo "Key Statistics" on Satyam as a guide, we can see that this is a large cap stock with a market capitalization of $8.80 billion. The trailing p/e is a moderate 21.91, with a forward p/e of 17.53. The PEG ratio confirms the reasonable valuation of this stock with a value of 0.96.

Reviewing data from the Fidelity.com eresearch website, we can see that Satyam (SAY) is fully valued in terms of the Price/Sales (TTM) ratio which comes in at 4.52 relative to the industry average of 3.32.

In terms of the Return on Equity (TTM), SAY does a bit better with a figure of 25.62% compared to the industry average of (26.50)%. The company also does better on Return on Assets (TTM) with 21.52% figure, relative to the industry average of 12.48%.

Finishing up with Yahoo, there are 334.77 million shares outstanding. Yahoo reports that as of 3/26/08, there were 7.71 million shares out short representing a rather sizeable short ratio of 5.1 trading days. This is up from the prior month figure of 6.81 million shares, which also suggests a possible short squeeze in the making as this stock climbs higher.

As I noted above, the company pays a dividend with a forward dividend rate of $.14/share yielding 0.6%. The last stock split, as I have already mentioned, was a 2:1 stock split on October 18, 2006.
What does the chart look like?
Examining the 'point & figure' chart on Satyam (SAY) from StockCharts.com, we can see that the stock has recently been under some pressure but has not convincingly broken-down from its steady increase from April, 2003, when the stock was trading as low as $3.75, to its peak in October, 2007, when the stock bounced against a high of $30/share. The stock certainly doesn't appear 'over-extended'.

Summary: What do I think?
Well, needless to say, I like this stock. I am not sure if I am enthusiastic about the possible effects on American jobs of 'outsourcing' but with global trade, this is fairly unavoidable. And besides, with the insourcing that may become more common, as with the Ikea story, jobs may be returning home. We can at least hope.

Anyhow, the company moved higher Friday along with the rest of the market. The large number (from my perspective) of shares out short may also be driving the stock to higher prices as short-sellers may be scrambline to cover their pessimistic wagers.

The latest quarter was strong and the company raised guidance. The longer-term view is equally impressive with steady revenue growth, earnings growth, and even dividend growth! Outstanding shares have been relatively quite stable and free cash flow is positive. The balance sheet is solid.

Valuation-wise, the company sells at a modest p/e with a great PEG ratio reported. Price/Sales is a bit rich but the company is more profitable than its peers as judged by the Return on Equity and Return on Assets ratios.

Finally, the chart looks satisfactory with the price undergoing a recent period of price consolidation and with the chart on the verge of 'breaking out' assuming the rest of the market holds up.

In other words this is my kind of stock! Now, if only I had been able to hang on to the shares I have owned in the past. Well, that is 'water under the bridge'.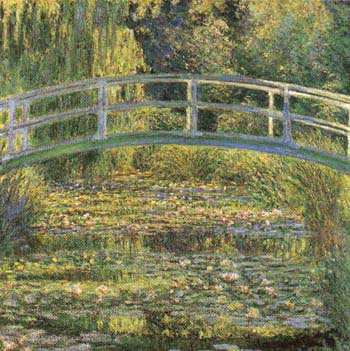 Instead of kicking myself on this one, I shall wait for a signal from my portfolio that might give me the permission slip to be adding a new position to my portfolio which still consists of just six stocks.
Thanks again for visiting! If you have any comments or questions, please feel free to leave them on the blog or email me at bobsadviceforstocks@lycos.com. If you get a chance, be sure and visit my Covestor Page where you can review my actual Trading Portfolio performance, my SocialPicks Page where you can monitor my stock picks from the first of 2007, and my Podcast Page where you can download some mp3's of me discussing some of the many stocks discussed here on this website.
Have a great weekend everyone!
Yours in investing,
Bob