My Prosper.com Account: Update #4

Hello Friends! Thanks so much for stopping by and visiting my blog, Stock Picks Bob's Advice! As always, please remember that I am an amateur investor, so please remember to consult with your professional investment advisers prior to making any investment decisions based on information on this website.
Besides investing in stocks, I have also been dabbling in person-to-person loans on the Prosper.com website. (Full disclosure: if you sign up with Prosper with these links both you and I earn $25 if you fund a loan and I actually would earn $50 if you take out a loan.)
About six weeks ago, on April 23, 2008, I wrote up my Prosper.com "Update #3". As I have promised, I would like to share with you my continued experience on this peer-to-peer lending website.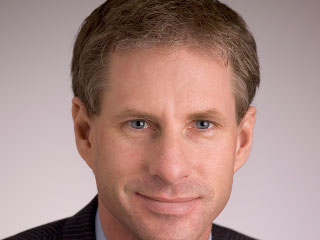 For some additional background, Prosper CEO and founder Chris Larsen recently reported on activity on this lending website for 2008:
"In April, we saw the supply of loan listings with an attractive risk-return tradeoff hit an all time high and approximately double compared to the prior month. At the end of March, the supply of loan listings with an attractive risk-return tradeoff was approximately $5 million; and at the end of April the supply increased to approximately $11 million and has remained at that level into May.

This significant increase in the supply of loan listings with an attractive risk-return tradeoff is attributed to the fact that on April 15 we commenced our business arrangement with WebBank, a Utah-chartered industrial bank. Through our agreement, all loans originated through the Prosper marketplace resulting from listings posted on or after April 15, 2008 are made by WebBank under its bank charter. Prosper provides services to WebBank in connection with the origination of such loans and Prosper services loans made to Prosper borrowers on behalf of registered Prosper lenders who purchase such loans. In effect, this partnership opened the platform to more borrowers, who may have previously been constrained by low state rate caps."
Back to my Prosper.com account:
As of June 7, 2008, I now have 83 loans. 77 are current, 1 is late (<15 days), 2 are late (15-30 days), 2 are late (2 months), and 1 is 4+ months late. The two loans that are 2 months late are in "collections" and the single loan 4 months+ late is in collections and is likely heading to be sold as a "default".
I have now made a total of $5,011.80 is loans, received payments totaling $580.27, with an average interest rate of 14.62%. My daily interest accrual is currently $1.85. Net income totals (interest +fees + reward) totals $177.17. I have had -0- net defaults (although one loan with a principal balance of $(46.76) is heading for a default).
I mention "rewards" above and indeed I have received a total of $75.00 for referrals to the Prosper.com website.
Again, to get a 'third-party' analysis of my lending activity, and actually to review any lender, you can visit LendingStats and see how they view my account. They actually currently estimate my ROI as a negative (.25)%. This hasn't been my experience thus far, but we shall see how accurate they turn out to be. Please remember that these loans are high risk, fraught with the possibility of default and are unsecured. So enter this loan area at your own risk!
Thanks so much for stopping by and visiting my blog! If you have any comments or questions, please feel free to leave them righth here on the website or email me at bobsadviceforstocks@lycos.com.
Congratulations to all of the recent graduates! I shall be spending some of my weekend visiting with all of these great kids!
Yours in investing,
Bob