A Short Comment on Visa (V) as it Pertains to my Investment Philosophy
Hello Friends! Thanks so much for stopping by and visiting my blog, Stock Picks Bob's Advice! As always, please remember that I am an amateur investor, so please remember to consult with your professional investment advisers prior to making any investment decisions based on information on this website.
With those words, I have been starting virtually every one of my entries on this blog. I do this because they are accurate words. Words that describe my own professional expertise--which is not in investment management or analysis--and yet do not reflect my own personal experience with investing or writing about stocks on this blog.
Recently I wrote about my short-term holding of Visa (V) stock. This started out with my entry here on Visa, which was then picked up and packaged by Seeking Alpha here. I initiated my amateur 'coverage' of Visa with a "Buy" rating.
Unfortunately, just two weeks later, my Visa shares demonstrated weakness....along with the rest of the market....and hit my 8% loss limit. I sold the shares. I discussed this on my blog here and this was also picked up by Seeking Alpha here.
With my own sale of shares for my idiosyncratic technical reasons, I did not feel it would be ethical to maintain my "Buy" rating on this stock, and reduced it to a "Hold".
Unfortunately, my own approach to investing is neither famous nor well-understood in the world of Seeking Alpha. I do believe that my regular readers understand my approach. I do not even know whether my particular investment strategy will even be successful or profitable over the long haul. I do not know whether it will be more profitable than simply buying an index fund.
I do know that it makes good sense to me.
I shall not be buying stocks because they are fad stocks.
I shall continue to listen to my portfolio by 'sitting on my hands' on sales of stocks on losses and looking to add to my equity exposure when my stocks hit appreciation targets.
I shall limit my losses when they hit sale points that I have established at the time of purchase.
In one comment on Seeking Alpha I was accused of using my 'calculator' instead of my brain or intuition in making a sale decision. I regret to inform that writer and any other commenter that I shall continue to use my calculator to make sale decisions. That is the heart of my approach.
There is no doubt that I shall miss many of the great moves of the stock market. But I shall not be in love with any of my investments to the point that I shall over-ride my own thought processes and strategy with infatuation.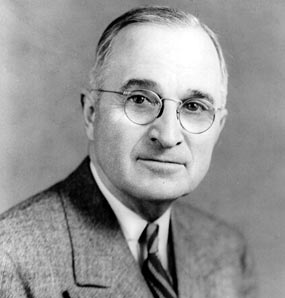 In 1942, before becoming President, it has been reported that Harry S. Truman, as noted in The Soda Springs Sun had said:
"Favorite rejoinder of Senator Harry S. Truman, when a member of his war contracts investigating committee objects to his strenuous pace: 'If you don't like the heat, get out of the kitchen'."

I am not prepared to get out of the kitchen :). I can take the heat.
Time will tell whether my approach will be any better than a random selection of stocks.
I am glad that some of you have chosen to come along with me on this journey. I shall continue to try to make rational decisions not based on any affection for any stocks or dislike of any investment. But rather based on a systematic identification of potential investments, a clear management of each purchase, and a thoughtful response to the movements of my own portfolio in determining my next action in response to the market.
Thank you for coming along with me.
If you have any comments or questions, please feel free to leave them on the blog or email me at bobsadviceforstocks@lycos.com.
Yours in investing,
Bob