Graham (GHM) "Trading Transparency"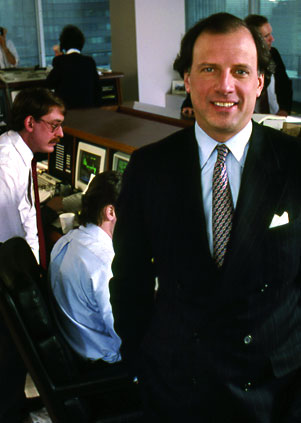 Hello Friends! Thanks so much for stopping by and visiting my blog, Stock Picks Bob's Advice! As always, please remember that I am an amateur investor, so please remember to consult with your professional investment advisers prior to making any investment decisions based on information on this website.
One of my favorite gurus in the investment world is Martin Zweig. Zweig's philosophy rings true today.
As his website points out:
"Martin Zweig's objective is to ensure his money is fully invested in the market at the right time - he wants his money to be exposed to major bull markets but not to be exposed to major bear markets."
Isn't that what we all would like to do?
He is also a big fan of earnings rather than the Peter Lynch style of 'knowing what they do'. As this article reports:
"In his analysis of individual stocks, Zweig is first and foremost concerned with the company's earnings. "I don't get that much involved in the product being produced," he wrote in Winning on Wall Street. "If a company can show nice consistent earnings for four or five years, I don't care if it makes broomsticks or computer parts."

Unlike many investors, however, Zweig doesn't simply look at earnings growth over one fixed period; instead, he dissects a company's earnings from a variety of different angles, trying to find firms that have shown steady and "reasonable" long-term growth that has been accelerating in recent quarters."
That's what I try to do in my humble fashion utilizing the Morningstar.com "5-Yr Restated" financials on each of my write-ups. I am certainly NOT in Mr. Zweig's league at all. But I am truly a fan of his.
I bring up Zweig, because as this Wharton Alumni Magazine article points out (and where I found his photo), he is the guru attributed to the "Do not fight the Fed" philosophy.
"He had started his newsletter in 1971 and his hedge fund in 1984, well before those limited high-end-investors became the rage. While still a professor, his by-word was, "Don't fight the Fed." That meant, according to Zweig's theory, that if interest rates were going down, stocks would go up, and vice versa. He also claimed the way to make money was to be risk-averse, rather than taking chances on the upside. He said he was a big poker player while at Wharton, but had stopped playing when he became a money manager because he hated losing, even at cards. One of his major pieces of advice was never to hold stocks, even of the best companies, in a bear market, since even they could disappoint."
I wrote this up because I wanted to talk about fighting the Fed and the fact that the Fed and the Treasury Department are throwing everything they can at the market and the economy, including rate cuts, buying paper, and now injecting capital directly into banks.
The stock market appears to be responding.
As I write the Dow is trading at 8,970.97, up 519.78, and the Nasdaq is at 1,752.57. And it doesn't appear to be trading with much volatility today.
At least so far.
In the midst of this big move, my Graham (GHM) stock really took off this morning. I purchased my Grahm shares last week at $16.34. This morning I sold 60 shares of my 420 share position (1/7th) at $22.50/share. This represented a gain of $6.16/share or 37.7% since purchase. (My next sale on the upside would be at a 60% appreciation level or 1.6 x $16.34 = $26.14, or on the downside, instead of waiting for an (8)% loss, after a single partial sale of a holding, my sale point for ALL remaining shares would now be moved to break-even.)
GRAHAM (GHM) IS RATED A BUY
Since I was only at 2 positions, well under my 5 position minimum, and I now had a 'buy signal', that moved my 'permission slips' up to a 6 position level. I went ahead and purchased shares of Ecolab (ECL) and ResMed (RMD), two stocks that were not on the top % gainers list, but were moving higher and are the kinds of stocks I want to have back in my account. I shall write something about them later when I get a minute or two :).
ECOLAB (ECL) IS RATED A BUY
RESMED (RMD) IS RATED A BUY
Thanks again for dropping by and visiting! If you have any comments or questions, please feel free to leave them on the blog or email me at bobsadviceforstocks@lycos.com. If you are interested, please feel free to visit my Covestor Page where my actual trading account is monitored and my performance evaluated, and my SocialPicks Page where my write-ups on the blog and my 'picks' are reviewed. I also have a podcast page, which is crying out to me for another show!
Yours in investing,
Bob
Posted by bobsadviceforstocks at 10:43 AM CDT |
Post Comment
|
Permalink
Updated: Monday, 13 October 2008 10:46 AM CDT