July 15, 2004 Carlisle Companies (CSL)
Hello Friends! Thanks so much for stopping by and giving me the opportunity to share some of my reflections of current stocks of interest. Please remember, however, that I am an amateur investor, so please remember to do your own investigation of all stock market ideas discussed on this website, and please consult with your professional investment advisors to make sure any ideas are appropriate and timely for you!

I came across the Carlisle Companies (CSL) while scanning the
top NYSE % gainers
. I do not have any shares nor any options in this company. Currently, as I write, CSL is trading at $66.58, up $5.83 or 9.60% on the day.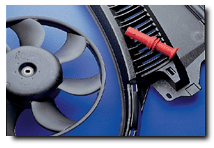 According to the
Yahoo "Profile"
, Carlisle Companies, Inc. "...manufactures and distributes products across a range of industries, including, among others, roofing, construction, trucking, automotive, foodservice, industrial equipment, lawn and garden and aircraft manufacturing."
What is driving this stock higher is the
2nd quarter 2004 earnings report
which was released this morning just prior to the opening of trading. CSL reported results for the quarter ended June 30, 2004, as follows: net sales of $640.7 million were 17% over 2nd quarter 2003 net sales of $545.8 million. Importantly, "organic" net sales growth accounted for essentially all of the sales growth. Currency effects were negligible, and acquisition effects were also under $5 million of the growth. Net earnings of $37.4 million, or $1.19/share were 31% over the prior year's results of $28.6 million or $.93/share. $1.8 million or $.06/diluted share WERE from discontinued operations...but still these were very nice results and the stock price has responded accordingly.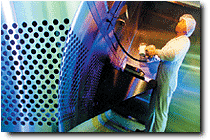 How about longer-term? Looking at a
"5-Yr Restated"
financials from Morningstar.com, we can see that revenues have grown steadily since at least 1999 when they were $1.6 billion, increasing to $2.2 billion in the trailing twelve months (TTM). Earnings, which dropped from $3.14/share in 2000 to $.82/share in 2001, have rebounded nicely since then with $3.08/share in the TTM. Free cash flow has also been positive, ranging from $138 million in 2001 to $90 million in the TTM.
As reported by Morningstar.com, the balance sheet looks fine in my opinion with $30.1 million in cash and $603.6 million in other current assets, plenty to cover the $362.3 million in current liabilities and to make a significant dent in the $465.2 million in long-term debt.
How about valuation? Looking at
"Key Statistics"
from Yahoo.com, we can see that this is a "mid-cap" stock with a market cap of $2.09 billion. The trailing p/e is reasonable at 21.74 with a forward p/e of just 16.28 (fye 31-Dec-05). The PEG is o.k. at 1.71 with a price/sales of only 0.86. This PEG should be declining if the current quarter's performance affects future estimates.
Yahoo reports 31.08 million shares outstanding with 29.20 million of them that float. There are only 345,000 shares out short as of 6/7/04, representing 3.52 trading days...so this is borderline significant in my opinion. I like to think of three trading days as my cut-off for significance in the short interest. Greater levels of short interest MAY and I should emphasize the MAY aspect of it...lead to a "short squeeze".
The company does pay a little dividend which IS nice...of $.88/share yielding 1.45%. The last stock split was a 2:1 in January, 1997.
How does the chart look? If we take a look at the Point and Figure chart from Stockcharts.com: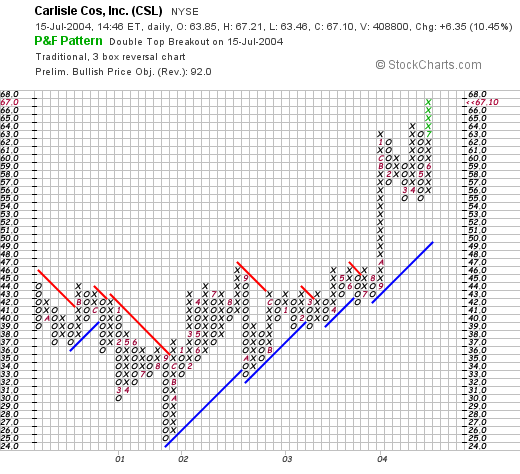 we can see a steady improvement in price performance since November, 2002, when the stock bottomed at about $24/share. Since that time, the stock has been performing quite well and appears to be breaking out into new high ground as I write. Again, I am NOT a technician, so please take a look at the chart yourself!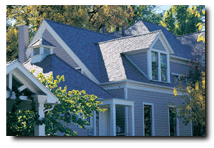 Well what do I think? I like this stock a lot. The recent quarterly result is very pretty! The record of continued revenue growth is impressive and the balance sheet looks nice. Technically the stock has a nice chart and the valuation is reasonable. Why it even pays a dividend! Of course, I don't have ANY money to invest, but if I did, I probably WOULD nibble on a few of these shares!

Thanks so much for stopping by. If you have any questions, comments, or words of encouragement, please feel free to email me at bobsadviceforstocks@lycos.com .

Bob