"Handling Bad News" HIBB
Hello Friends! I usually don't post much before the market opens but we have a problem child in the
Current Trading Portfolio
.

Yesterday, after the close of trading, Hibbett (HIBB)
announced reduced expectations for the 2nd quarter
. They said, per the article, that "a sluggish June period, along with a slowdown in sales of fitness equipment and licensed apparel, would cut into profits." They announced that they would soon be reporting same store sales growth of 2-3% (instead of 5-6% earlier expectations) and $.13-$.15/share for the quarter (instead of the $.18-$.20 earlier expected). The stock is NOT doing well in after-hours trading, apparently trading at least at one point down almost 16%. (Based on the prior close of $22.56, this would amount to an almost $3.50 loss BEFORE it even opens. What should we do?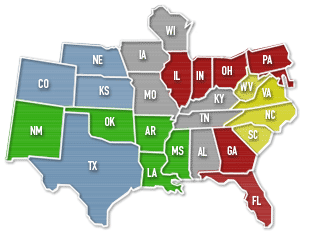 First, let's see what the current holdings are and out situation with this company. As of yesterday's close, I own 172 shares of HIBB that were acquired on 3/6/03 for a cost basis of $9.74/share for an unrealized gain of $2,204.43 or 131.54%. I don't want to lose all of my gain, but then again, I do not want to panic and sell prematurely.
The strategy that I utilize is to sell stocks slowly when we have made gains. I have been doing this all along with HIBB. On 2/7/03, I made my first purchase of HIBB, buying 100 shares at $22.10 for a cost of $(2,224.95). On 3/6/03, I purchased 100 shares of HIBB at $21.71 for a cost of $(2,185.95). Thus, my total cost for all of my HIBB shares was originally $(4,410.90.)
HIBB has had two stock splits since I have owned these shares, the first a 3:2 on July 16, 2003, and a 3:2 on August 19, 2004. I have sold my HIBB shares multiple times already: 50 shares 5/30/3 for proceeds of $1,423.48, and a gain of $311.00, 50 shares 9/4/03 for $1,256.94 with a gain of $515.29, 40 shares 10/15/03 for $1,072.74 and a gain of $483.44, and finally 20 shares 4/5/04 for proceeds of $766.58 and a gain of $475.12. Thus I have already SOLD $4,519.74 of HIBB (remember, my COST was $4,410.90), and have taken gains of $1,784.85. I am not at very much risk of losing ANY principle as I have taken OUT my original investment after four sales as planned.
Still what do I do? If my last sale was at a 120% gain target (presumably), I should sell HIBB if my gain gets to a 60% level....allowing it to retrace 1/2 of the gain...that is my strategy at least.
With a current cost basis of $9.74, a 60% gain would be 160% of $9.74 or $15.58. This is my new sale target on the downside.
Now THAT was a long analysis. If the stock is indeed trading down 15% in after-hours that would get us to about $19/share. We have a little room to go before I pull the plug!
Thanks so much for stopping by! Always remember that I am an AMATEUR investor, so please consult with your professional investment advisors prior to taking any action on stocks discussed on this website. If you have any questions, comments, or words of encouragement, please email me at bobsadviceforstocks@lycos.com .
Bob