November 17, 2004 Watts Industries (WTS)
Hello Friends! Thanks again for stopping by and visiting my blog,
Stock Picks Bob's Advice
. I enjoy your visits and I love to look at and share ideas about stock market investing. By all means, please remember that I am an AMATEUR investor, I cannot in any way be responsible for any of your trades, and you should absolutely do your own investigation and discuss your ideas with PROFESSIONAL investment advisors before making any decisions. If you have any questions, please feel free to email me at bobsadviceforstocks@lycos.com . I recently got into some discussions about investing on MSN. Let me make clear my belief that there are many different ways of investing in stocks, that this method may not in the long run turn out to be profitable is a possibility, and that other methods may be more profitable is also a real and likely possibility! I hope I have cleared the air on THAT.

The market has been behaving well. Today, after a small correction yesterday, the Dow and the NASDAQ have been moving higher. Scanning the lists of top percentage gainers, I came across Watts Water Technologies Inc (WTS) which is, as I write, trading at $29.90, up $1.50 or 5.28% on the day. I do NOT own any shares of this stock. According to the
Yahoo "Profile" on Watts
, WTS "...is a global manufacturer of safety and flow control products for residential and commercial plumbing, heating and water quality markets."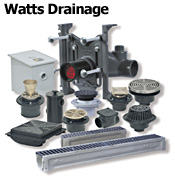 On November 2, 2004 WTS
announced 3rd quarter 2004 results
. Sales came in at $214.8 million, a $39.3 million or 22% increase over sales in the same quarter in 2003. Net income was $13.7 million, a 54% or $4.8 million in crease compared to the comparable 2003 3rd quarter. This company has been busy making acquisitions, but clearly they appear to be handling these purchases satisfactorily, in my humble opinion.
How about longer-term? Taking a look at the
"5-Yr Restated Financials"
from Morningstar.com, we can see that revenue has grown strongly from $261 million in 1999 to $705.7 million in the trailing twelve months. Earnings per share have grown from $.56/share in 1999 to $1.21 in the trailing twelve months. Dividends have also increased from $.18/share in 1999 to $.25/share in the TTM.
Free cash flow, while not increasing, has been steady ranging from $35 million in 2001 to $30 million in 2003. The company, according to the Morningstar.com data, has $149.4 million in cash and $331.1 million in other current assets. These are compared with $172.3 million in current liabilities and $229.9 million in long-term liabilities. This looks adequate if not spectacular.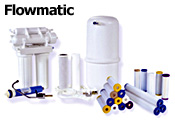 How about valuation questions? For this I like to turn to
Yahoo "Key Statistics" on WTS
. Here we can see that this is a mid-cap stock with a market capitalization of $967.03 million. The trailing p/e is reasonable at 19.47, and the forward p/e is nicer at 16.33. They have this company down as a PEG of 1.33, but with the current earnings results, I suspect this is currently closer to 1.0.
There are only 32.35 million shares outstanding with 20.20 million of them that float. Yahoo reports 377,000 shares out short representing 1.87% of the float or a bit heavy at 4.833 trading days. The company does pay a dividend of $.28/share yielding 0.99% and the last stock split reported on Yahoo was a 2:1 split in March, 1994.
How about Technicals? For charts, I turn to
Stockcharts.com
and I prefer to look at a Point & Figure Chart:


With this chart, we can see that the stock appeared to be slowly appreciating between 2001 and July, 2002, when it broke through a support level at around $17/share dropping to $13.50 around January, 2003, and has traded higher steadily, recently breaking out past $19.50 to its current level. The chart looks strong, perhaps a bit over-extended?

So what do I think? This is a basic manufacturing company which has recently been fairly active purchasing other companies. They appear to be doing this quite effectively and are growing their revenue along with their earnings, maintaining their free cash flow, having an "adequate" balance sheet (imho), and what appears to be reasonable valuation. I like this stock even though it is not in the medical field where I have had some success around here, and would be in the market to purchase some shares if only my trading system allowed me to add another position. I am close to a sell point for a couple of my issues, and I may be in the market soon!

Thanks again for stopping by! If you have any questions, comments or words of encouragement, please feel free to email me at bobsadviceforstocks@lycos.com .

Bob