Revisiting DRS Technologies (DRS)
Hello Friends! As I noted earlier, I sold some of my Cantel at the 60% sell point, enabling me to add a position. I picked up 200 shares of DRS Technologies (DRS) and wanted to revisit this stock. I
first posted DRS Tech (DRS)
on
Stock Picks Bob's Advice
on August 6, 2003, when it was trading at $27.98/share. DRS closed today at $44.35, up $1.28 or 2.97% on the day.
According to the
Yahoo "Profile"
, DRS "...is a supplier of defense electronic products and systems."
On November 5, 2004, DRS
announced 2nd quarter results
. Revenue for the quarter was $328 million, up 59% from $206.2 million a year ago. The latest acquisition of Integrated Defense Technologies helped boost results. Quarterly income rose to $14.4 million or $.52/share, beating estimates of $.45/share, and up from $9.4 million or $.41/share last year.

Looking longer-term, the
Morningstar.com "5-Yr Restated" financials
show that revenue has increased from $.4 billion in 2000 to $1.3 billion in the trailing twelve months (TTM).
Earnings during this period have also steadily increased from $.76/share to $2.02/share in the TTM. There has been some dilution in shares with 13 million in 2002, increasing to 27 million in the TTM.
Free cash flow has been positive and increasing from $14 million in 2002 to $99 million in the TTM.
The balance sheet looks fine, although long-term debt is a bit heavy, with $71.9 million in cash and $413.6 million in other current assets balanced against $352.1 million in current liabilities and $588.8 million in long-term liabilities.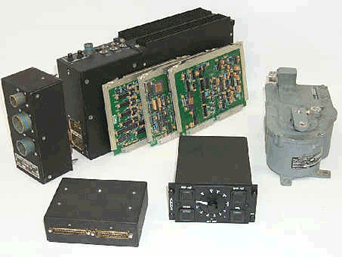 How about "valuation"? Looking at
"Key Statistics" on Yahoo
, we can see that this is a mid-cap stock with a market cap of $1.21 billion. The trailing p/e is reasonable at 22.23 and the forward p/e is nice at 18.56. The PEG is a bit high (?) at 1.28. And price/sales is a reasonable 0.93.
Yahoo reports 27.21 million shares outstanding with 26.60 million of them that float. Currently there are 1.42 million shares out short (11/8/04) representing 5.36% of the float or 4.814 trading days of volume. No stock dividend or stock split is reported on Yahoo.
How about "technicals"? Taking a look at a
"Point & Figure" chart from Stockcharts.com
, we can see that the stock which increased in price between August and December of 2001, peaked at around $48/share in May, 2002, then declined to a low of $21/share in March, 2003. The stock has been climbing since that time and appears to be on an upward trajectory without being over-extended. In other words the chart looks nice.
So what do I think about DRS? Well, I liked it enough to buy some shares today! Actually, it was a name that I was familiar with and seeing it on the list of top % gainers, well it was a no-brainer, imho, to buy some shares. The latest quarterly report is quite strong, the growth as reported on Morningstar is great. The free cash flow is positive and growing, the balance sheet looks fine, the valuations are reasonable. And if you haven't noticed it, the US is in an armed struggle and defense expenditures appear to be going nowhere but up!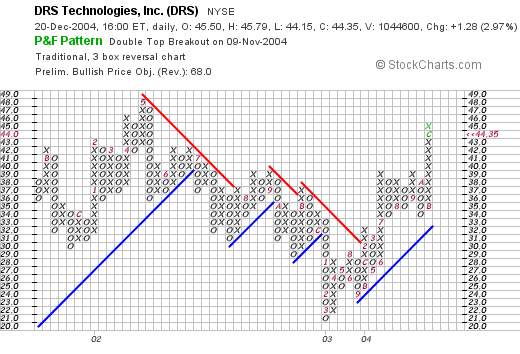 Thanks so much for stopping by! If you have any questions, comments, or words of encouragement, please feel free to email me at bobsadviceforstocks@lycos.com .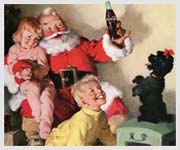 Above all, I wish all of my readers the Merriest of Christmasses, the Happiest of New Years, and my personal wishes for good health, the most important gift of all!

Bob