December 31, 2004 Laserscope (LSCP)
Hello Friends! As I just noted earlier, I purchased 160 shares of Laserscope (LSCP) today and I promised you that I would review the stock and show you why I found it attractive as an investment. As always, remember that I am an amateur investor, so please consult with your professional investment advisors prior to making any investment decisions based on information on this blog,
Stock Picks Bob's Advice
. If you have any questions or comments, please feel free to email me at bobsadviceforstocks@lycos.com and I will try to get back to you, most likely with an entry right here!

This morning, looking through the
list of top % gainers on the NASDAQ
, I came across Laserscope Inc. (LSCP) which, as I write, is currently trading at $35.99, up $2.40, or 7.14% on the day. According to the
Yahoo "Profile" on LSCP
, Laserscope "...designs, manufactures, sells and services, on a worldwide basis, a line of medical laser systems and related energy devices for the medical office, outpatient surgical center and hospital markets."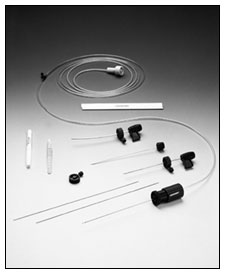 Taking a look at their latest quarterly report, on October 27, 2005, LSCP
reported 3rd quarter 2004 results
. Revenue came in at $24.2 million, for the quarter ended September 30, 2004, a 69% increase from $14.3 million in the same quarter last year. Net income for the quarter was $4.4 million or $.19/diluted share an over 800% increase from the $533,000 or $.02/diluted share last year. These were outstanding results and the stock price has reflected this!
How about longer-term? If we take a look at the Morningstar.com
"5-Yr Restated" financials
on LSCP, I do find a disturbing decrease in revenue from $41 million in 1999 to $35.1 million in 2001. This is NOT what I would call a "perfect" stock from my perspective, but everything else is in line with what I like to see. That is, since 2001, revenue has grown swiftly from $35 million to $82 million in the trailing twelve months (TTM). The latest quarterly report continues this trend.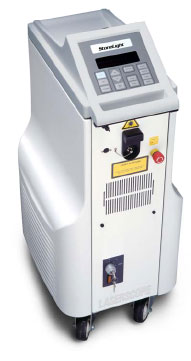 In the same fashion, earnings, slightly erratic between 1999 and 2001, have overall increased from a loss of $(.60) in 1999 to the $.50/share in the TTM.
Morningstar reports that free cash flow which was "0" in 2001, has subsequently improved to $3 million in the TTM.
Balance-sheet-wise on Morningstar, we find $12.7 million in cash and $39.3 million in other current assets. Balanced against the $20.4 million in current liabilities and the -0- long-term liabilities, this looks solid!
What about "valuation"? Using Yahoo
"Key Statistics" on LSCP
, we can see that this is a small cap stock with a market cap of $770.28 million. The trailing p/e is a bit rich (!) at 73.84, and the forward p/e isn't much better at 44.95, but the rapid growth rate gives us a PEG of 1.80, which isn't a bargain, but isn't that bad either. The Price/Sales ratio is also rich at 8.76.
Yahoo reports 21.42 million shares outstanding with 19.60 million of them that float. The shares out short as of 11/8/04 stand at 2.32 million, representing 11.86% of the float, or 4.437 trading days of volume. Using my personal 3.0 trading days as a cut-off, there ARE a few shares out short but then again, this doesn't appear to be a big issue.
How about dividends? None. And no stock splits are reported on Yahoo.
What about "technicals"? For this I like to look at a "Point & Figure" chart from Stockcharts.com. Here we can see that this stock has been trading higher since late 2002 when it was selling at $3.00/share. Sometime in July, 2004, the stock sold off, seemingly breaking down price support as it broke through $21, heading towards $16. Since then, the chart has been charging higher, breaking through a resistance level at $30 to its current level of around $35.87. The chart looks strong to me!
So what do I think? Well the stock made a strong move higher today, and does have a strong chart behind it. The latest quarter was fabulous. The last several years, if not all five, have been quite strong with solid growth in revenue and earnings and the balance sheet is solid. Valuation is a bit rich, but I believe this stock is growing so fast that this valuation may very well be worth it. In fact, I like this stock so much I bought some shares!

Thanks again for stopping by! If you have any questions or comments, please feel free to email me at bobsadviceforstocks@lycos.com .



In this time of global disaster in Southeast Asia, I would be remiss not to say that stock performance is irrelevant to those in greatest needs and all of our prayers go out to the victims of the Tsunami in Southeast Asia. If you haven't done so already, you can donate to this effort by going to the CARE website (I have linked to CARE USA), but if you are elsewhere, there are links there as well. There are many other organizations working to raise money, so if you have had a good year investing this year, think about some of the victims who have lost families and homes this month.

Bob