"Trading Transparency" LSCP and PARL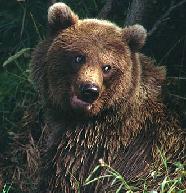 Well the bear was growling today! And now all of my recent purchases have hit sell points and out they went.
Being busy today, I checked in on my portfolio only to see red all over. In fact, Laserscope (LSCP) which was just purchased on 12/31/04 for $36.30 was over 8% in the loss column and I went ahead and sold my 160 shares for $31.505, for a loss of $(4.495)/share or (12.4)%.
Parlux (PARL), which I had just purchased 300 shares at $22.23 was sold about the same time today at $20.25/share for a loss of $1.98) or (8.9)%. Yikes. I just sold three of my latest purchases the last couple of days. If THAT isn't a bearish ROAR, I don't know what is!
Thanks so much for stopping by. I will be "sitting on my hands" waiting for a sale of one of my stocks at a gain before adding any new positions!
Bob