January 6, 2005 "Revisiting a Stock Pick" Chico's FAS (CHS)
Hello Friends! I want to start something a little new here. I don't think it is enough to "pick" a stock and then forget about it forever, hoping that you all will be scanning through the large numbers of entries I have made here on my blog,
Stock Picks Bob's Advice
. Sometimes, my best ideas for the day are ideas which I have already posted. Since it has been more than a year since I took a look at Chico's (CHS) here, and since it was on the
list of top % gainers on the NYSE
, I thought I would take a second look!
As always, please remember that I am an amateur investor. I cannot be responsible for any of your losses, and will not seek to take credit for any of your gains. Please consult with professional investment advisors prior to making any investment decisions based on information on this website. If you have any questions or comments, please feel free to email me at bobsadviceforstocks@lycos.com .

On July 31, 2003, about a 1 1/2 years ago, I
posted Chico's FAS (CHS) on Stock Picks
at a price of $27.22. Since then, it has appreciated and closed today at $48.98, for a 10.54% or $4.67 gain today. Since the first selection, this stock has appreciated $21.76 or 79.9%. What pushed the stock higher was an outstanding same-store-sales report and an
announcement
of a 2 for 1 stock split. I still think this stock is worth another look. Unfortunately, I didn't buy any shares back then, and I still don't own any shares or options on this rocket of a stock!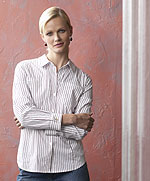 According to the
Yahoo "Profile"
, Chico's "...is a retailer of exclusively designed private label, sophisticated women's clothing, complementary accessories and other non-clothing gift items under the Chico's and White House brand names."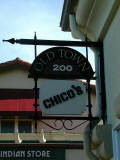 Today is the first Thursday of the month. And for those who watch retail sales, this is often the day that stores announce their sales, and even more importantly, their "same store sales" numbers. Same store sales are a way of assessing the "true" growth in a retail chain. This number represents the sales growth at existing stores from the prior year, that is stores open at least a year. A retail venture can grow the revenue just by adding stores even if internal growth is slowing. Today, January 6th, 2005, Chico's
announced December, 2004 sales results
. For the five week period ended January 1, 2005, sales jumped 41.3% to $128.5 million from $91.0 million. Better yet, comparable store sales for the company-owned stores increased 18.6% for the five week period compared to the prior year same period. This is an outstanding result!
How about the latest quarter results? On November 30, 2004, CHS
announced 3rd quarter 2004 results
. For the third quarter ended October 30, 2004, sales increased 28.1% to a record $270 million from $211 million the prior year. Net income jumped 38.6% to $37 million or $.41/diluted share, compared with net income of $27 million or $.30/diluted share the prior year. For the quarter, comparable store sales for company-owned stores increased 6.1% compared to sales the prior year. These were solid results.
What about longer-term? Looking at the
"5-Yr Restated" financials
on Morningstar.com, we see some compelling numbers. Revenue has grown steadily and impressively from $155.0 million in 2000 the $996.8 million in the trailing twelve months (TTM).
At the same time, net income has grown from $15 million to $134 million in the TTM. On a per share basis, this growth came in at $.20 in 2000 increasing to $1.49/share in the trailing twelve months.
Free cash flow has been positive and strongly growing: $28 million in 2002, $44 million in 2003, $93 million in 2004, and $119 million in the TTM.
The balance sheet is solid with $225.3 million in cash, enough to pay twice over both the current liabilities of $98 million AND the long-term liabilities of $28.3 million combined. In addition, CHS has $107.4 million in other current assets. What is there NOT to like in this stock???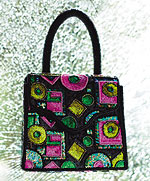 How about valuation? Taking a look at
"Key Statistics" from Yahoo
, we can see that this is a large cap stock with a market cap of $4.37 billion. The trailing p/e is moderate at 32.87, and the forward p/e (fye 31-Jan-06) is an estimated 25.25. The "5-yr expected" PEG is only 0.90. Price/sales ratio a little richer at 3.97.
Yahoo reports 89.30 million shares outstanding with 86.50 million of them that float. There are currently 16.83 million shares out short representing 19.45% of the float as of 12/8/04. This is a significant 13.126 trading days of volume, and today's big spike in the stock might just be a bit of a squeeze on the short-sellers.
Yahoo reports no dividend. And the prior stock split, before the one announced today, was in July, 2002, when CHS split 2:1.
And how about "technicals"? If we take a look at a
"Point & Figure" chart from Stockcharts.com
: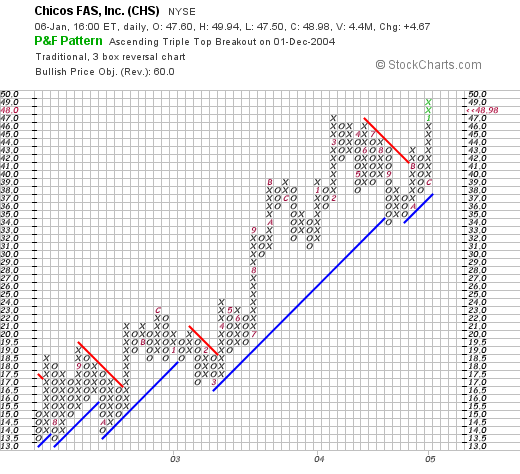 We can see what appears to me to be a solid technical performance without much of a pause since at least mid 2002. It looks strong to me!

So what do I think? Well, I have had this stock on my blog since mid-2003, and I am still kicking myself for never buying a share! The latest earnings report was superb. The same-store-sales number last month in the high teens was incredible. The revenue and earnings growth is impeccable, as is the free cash flow and balance sheet. The valuation IS a bit rich, but probably, this stock is worth the price! I just might break my rules tomorrow and nibble on some....but I will probably sit on my hands until I have a signal to buy! But it sure is a pretty picture!

Thanks again for stopping by! Be sure to drop me a line or comment right here on the blog if you have any questions or comments. Maybe we will even have an up day in the NASDAQ tomorrow. All of this selling is wearing down my usual bullish demeanor!

Bob